Immigration law is not only complex, it is also constantly subject to change.
---
WE HAVE DEVELOPED  A DEDICATED VISA GUIDELINES WEBSITE, CONTAINING FREQUENTLY ASKED QUESTIONS ABOUT A WHOLE HOST OF MATTERS FOR THOSE WHO WISH TO LIVE, WORK OR RECRUIT INTO THE UK.  CLICK HERE TO FIND OUT MORE.
---
Busy employers need to be spending their time on growing their business or managing their organisation rather than trying to get to grips with the latest government policy on immigration and the strict requirements for obtaining and retaining visas for workers from overseas.
Coupled with the stringent right to work checks which must be carried out by all employers in relation to the immigration status of their workforce and the fines of up to £20,000 per illegal worker employed, immigration is an issue which no organisation can afford to ignore.
Our specialist immigration team handles the full spectrum of immigration matters and provides commercially-focused and timely legal support to businesses of all sizes across a wide range of industries and sectors, as well as to their employees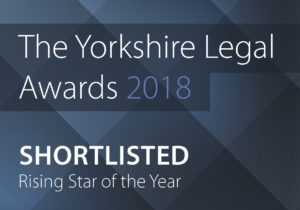 Combining employment expertise and the ability to deal with the authorities, we are uniquely placed to advise you on the full range of issues surrounding the employment of foreign workers whilst ensuring all relevant UK regulations are met.
Our team can provide assistance in a wide range of areas including:
Before recruitment
Advise on the merits of becoming a registered sponsor of migrant workers with the Home Office
Advise on the application procedure, eligibility, cost and timescale
Step-by-step guidance through the application process
Advise on the suitable type of application and visa including Tier 1, 2, 4 and 5, as well as Indefinite Leave to Remain, British citizenship and registration under the EU Settlement Scheme
Provide advice and support throughout the application process
Prepare the application and supporting documentation for submission to the Home Office
Recruitment stage – preventing illegal working
Provide guidance/training/procedures on carrying out right-to-work checks
Ensure recruitment policies and procedures, offer letters and contracts of employment are in line with immigration requirements
Prepare template suite of documentation for use with sponsored migrants
Ensure compliance whilst avoiding discrimination
Audit HR systems and processes and recommending actions for improvement
Where migrant workers are already employed
Ensure compliance with record keeping and reporting duties
Advise on employees switching or extending their current visas
Advise when looking to promote an employee who is eligible to work in a specific role only
Assist when a migrant worker wants to change employer
Upskilling your staff
We provide bespoke training HR and recruitment teams and management to ensure that organisations with a multi-national workforce are aware of and fully understand its obligations and responsibilities under immigration rules and requirements and how to use the immigration routes to its advantage when recruiting staff from overseas.
We can also help on a practical level with advice on HR practices and procedures when it comes to non-UK workers and on potential race discrimination claims.
We are members of ILPA (the Immigration Law Practitioners' Association) and we also offer free initial consultations for visa applicants to consider their eligibility for a business visa and employers who are looking to become a sponsor or recruit staff from overseas.
For further details on how we can help you to negotiate the minefield of immigration rules, please get in touch.

Pricing
For details in relation to certain immigration applications by individuals, please click here.