Damien has been advising businesses on company and commercial matters for over 19 years.
He has wide-ranging experience in the drafting and negotiation of contracts. He has particular experience of outsourcing and other complex, long-term commercial arrangements.
Damien also heads up Ward Hadaway's independent healthcare team, providing advice on a wide range of commercial issues to clients in the independent healthcare sector. He is a member of NASDAL, the National Association of Specialist Dental Accountants and Lawyers.
Experience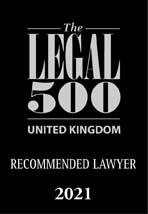 Damien provides advice to businesses that operate in a variety of sectors, including print and customer communications, oil and gas, healthcare, manufacturing and engineering.
He has advised extensively in relation to outsourcing contracts, including:
acting for a leading supplier in a complex framework contract worth in excess of £400m, which includes the provision of transactional print and inbound mail services;
advising a warehousing and logistics company in relation to outsourcing contracts in the automotive sector;
negotiating a major contract for the production of paper and digital communications to a large utilities providing;
negotiating a high value print outsourcing sub-contract arrangement between an IT service provider and a print service provider;
Damien also has experience of implementing joint ventures in a variety of sectors, such as property development and manufacturing – including joint ventures with an international dimension.
He also has wide experience of contracts for the sale and supply of goods and services, including agency, distribution, and franchising, both in relation to domestic and export sales.
Damien has extensively advised businesses on company, LLP and partnership law, including:
group re-organisations;
company secretarial matters;
partnership and LLP agreements;
issues relating to directors' duties; and
disputes between shareholders and partners.
Damien  regularly advises independent healthcare clients, such as dentists and GPs, on matters such as:
dental practice sales (NHS, private and mixed practices);
practice incorporations;
GP practice mergers;
GP Federation formations;
service level agreements for delivery of health services.