Tim is a partner in the commercial team and is based in the Newcastle office.
He originally specialised in company formations, joint ventures and mergers and acquisitions until 1995 when he became increasingly involved in public sector projects.
Tim specialises in health PFI, working on schemes such as the redevelopment of the RVI and Freeman Hospitals in Newcastle, the "Northern Batch" Scheme in Salford and Tameside as well as new cancer centres in Leeds and Belfast. He has also advised local authorities on school PFI projects.
He mainly advises public sector clients such as NHS Trusts, Academy Trusts and local authorities.
Tim often writes articles on issues relating to public services and procurement and has spoken at international conferences on the subject.
Experience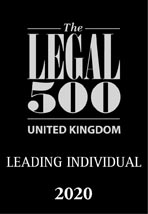 Tim has advised on a series of major projects across the public sector.
His work has included:
Advising groups of schools on conversion to Multi-Academy Trust status
Advising existing Multi-Academy Trusts on the addition of new schools
Advising individual schools converting to Academy status
Advising on the conversion of Church Schools and Foundation Schools to Academy status
Advising South Tyneside and Gateshead Councils on their joint Building Schools for the Future project, which included a health centre for South Tyneside PCT
Advising Newcastle City Council on their first grouped schools PFI scheme
Advising Newcastle City Council on their libraries PFI scheme
Advising North Cumbria Acute NHS on their PFI project to develop the New Cumberland Infirmary
Advising Newcastle Hospitals NHS Foundation Trust on their £300m PFI scheme to redevelop the RVI and Freeman Hospitals
Advising Belfast City Hospital HSS Trust on their PFI cancer centre
Advising The Leeds Teaching Hospitals NHS Trust on their £200m PFI scheme to build and equip the new Cancer Wing at St James' Hospital
Advising both Salford Royal NHS Foundation Trust and Tameside General NHS Foundation Trust on their batched PFI scheme
Advising the Mid Yorkshire Hospitals NHS Trust on their £300m PFI scheme to redevelop Pontefract and Pinderfields Hospitals
Acting as lead partner and adviser to the Tyne and Wear Passenger Transport Executive on the procurement of an operator for the Tyne and Wear Metro
Advising several NHS Trusts on the procurement of combined heat and power (CHP) schemes
Advising Newcastle City Council on the procurement of a district heating system at Riverside Dene
Acting as lead partner on the Gateshead Council district energy scheme
Advising the Association of Council Secretaries and Solicitors (now Lawyers in Local Government) on the drafting of a new standard local authority constitution
Advising a CCG on a procurement challenge by a primary care provider

Advising public sector bodies on compliance with the procurement regulations