Colin is head of the Company Commercial Team at Ward Hadaway.
He heads a large multi-disciplinary team of lawyers across our office network advising on company law, contract law, competition law, charity law,  intellectual property, IT and public sector issues.
Colin has advised a wide range of companies and public bodies on company, corporate and partnership law as well as directors duties and  governance, trading structures and commercial agreements for 30 years.
Colin also heads the firm's team which undertakes a range of initiatives supporting new and fast growing businesses.
Experience

As a Legal 500 leading individual, Colin is widely recognised as an expert in corporate governance issues, the structuring of large-scale projects and the setting up and organisation of incorporated and unincorporated structures, with a particular focus on joint ventures, and public/private partnerships.
His experience in relation to corporate structures, the associated agreements, corporate governance and directors' duties is complemented by his expertise in dealing with shareholder, partnership and LLP disputes where he has advised on a number of high profile multi-million pound disputes.
Colin also has particular experience in the energy sector and is a director of the industry body NOF Energy Limited and is recommended by Legal 500 as a leading adviser in the sector.
Projects on which he has advised include:
Acting for North East Finance in relation to the establishment of the North East JEREMIE 1 fund.
Advising on the commercial arrangements to facilitate the operation of the JEREMIE 2 fund and advising on its £60m loan from the EIB
Acting for BE Group on its separation from public control.
Acting for a large UK company in establishing its overseas distribution network.
Acting for a social housing provider on its governance and organizational structure.
Acting for a major UK company in establishing a strategic alliance with an international energy business.
Advising on the re-organisation of Newcastle Science Central LLP to facilitate its multi-million pound property joint venture with Legal and General.
He recently took part in a visit by regional leaders and oil and gas sector professionals to Louisiana and Oklahoma to learn about the "fracking" industry and how it might affect the UK and the opportunities for the UK supply chain.
Memberships / Networks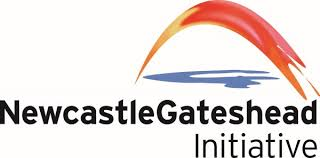 NGI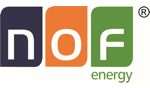 NOF