Ward Hadaway partners with The University of Law to deliver tailored trainee support
Follow us on LinkedIn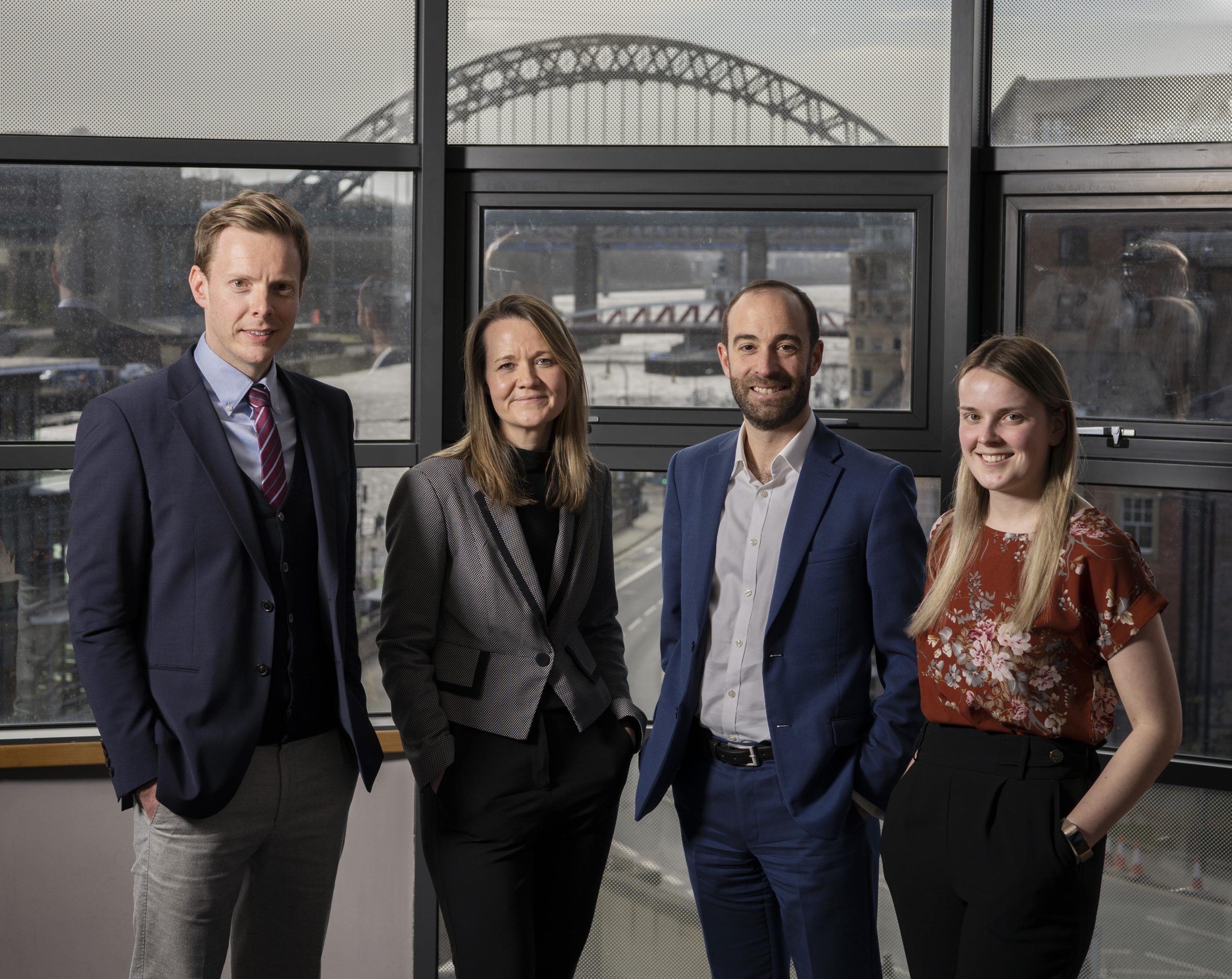 Ward Hadaway has partnered with one of the UK's largest providers of legal education to help develop its future lawyers.
We have teamed up with The University of Law to provide all of our future trainee solicitors with SQE training. The firm's trainees across Leeds, Manchester and Newcastle will be enrolled onto the University's SQE LLM programme, which prepares students for their SQE1 and SQE2 exams as well as additional study content that many law firms desire when recruiting trainees including key practice areas (KPAs) and enhanced skills.
The new partnership enhances the existing people-centred talent and development programme Ward Hadaway has established that's tailored specifically to meet the needs of trainees. We fully invest in each trainee to ensure they're equipped with the skills and attributes they need to follow successful and rewarding careers.
Caroline Jones, Recruitment and Emerging Talent Manager at Ward Hadaway, said: "This partnership comes at the right time for us as a firm as we continue to increase the size of our intake of trainees in order to support our continued growth across all three of our office locations. Partnering with The University of Law will allow all of our future trainees to come together as a cohort before they join us and will help in our aim of ensuring they are integrated into Ward Hadaway's community and grow an internal network before they start with us."
Last year, Ward Hadaway recruited 13 trainee solicitors and one solicitor apprentice as we continue to expand our workforce. The appointments follow a strong financial year where firm-wide growth increased by 11%.
Matt Cormack, Training Principal at Ward Hadaway, said: "We are really impressed with the breadth of the programme provided by The University of Law which covers technical, commercial and behavioural learning. It is vital that we equip our future trainees with the skills they need to provide service excellence to our clients. With 38 per cent of our current management board having trained with Ward Hadaway, we understand how to provide trainees with a good grounding in the skills required for future leadership and management roles."
The SQE LLM Programme ensures trainee solicitors are fully prepared both academically and for the realities of working life as a solicitor. It is taught by fully qualified and experienced lawyers, so trainees receive a holistic experience of working in a law firm.
Heather Ramsay, a current trainee at Ward Hadaway, said: "Ward Hadaway goes that extra mile in helping cohorts of trainees to settle in and develop strong working relationships with each other – through formal group training, organising community partnerships which we can all take part in, as well as regular team socials. All these activities help nurture our development and I feel that the partnership with The University of Law will further add to this for future trainees."
Matthew Tomlinson, Dean of Leeds, Sheffield & Newcastle campus, The University of Law added: "Ward Hadaway has a brilliant solicitor training programme which gives their trainees a varied exposure to high quality work. Our SQE Masters is designed to not only thoroughly prepare students to get through the SQE exams, but also provide extensive additional content to ensure that they are ready to start their qualifying work experience and can make valuable contributions from day one."
To find out more about working at Ward Hadaway and joining the firm as a trainee visit our trainee and apprentices page.
Please note that this briefing is designed to be informative, not advisory and represents our understanding of English law and practice as at the date indicated. We would always recommend that you should seek specific guidance on any particular legal issue.
This page may contain links that direct you to third party websites. We have no control over and are not responsible for the content, use by you or availability of those third party websites, for any products or services you buy through those sites or for the treatment of any personal information you provide to the third party.