Emily Stott, Solicitor Apprentice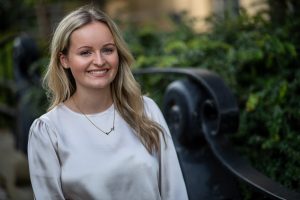 Name: Emily Stott
Role:   Solicitor Apprentice
Office  Newcastle
Year of Qualification: 2029
What made you choose to do an apprenticeship?
Law can be massively different in practice compared to education, and I felt that having the balance of both would be extremely helpful in my approach to qualification.
Why Ward Hadaway to train to become a solicitor with?
I saw that the firm provided a pro-active environment and pushed its people to be the best versions of themselves both inside and outside of work, which was really appealing.
What was your experience like with the recruitment process?
The Emerging Talent Team were friendly and helpful, and this really made me feel welcome and at ease throughout the whole process.
What is one thing you've learnt so far?
Your contribution is recognised, and your colleagues want you to achieve, which is very exciting and encouraging as a school leaver working in a law firm for the first time!
What do you do outside of work?
Outside of work, I like to spend time with my friends and family and my cat Buster.
Ross Henderson, Trainee Solicitor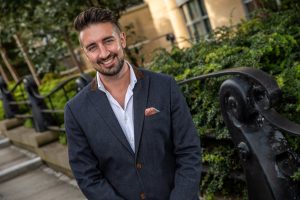 Name: Ross Henderson
Role:   Trainee Solicitor
Office: Leeds
Year of Qualification: 2025
University / Degree: University of Glasgow (MA Politics), University of Leeds (LLB Law) and BPP (LPC)
Favourite Module: American Politics and Healthcare Law
What did you do in the two years before your training contract?
I worked as a Banking Paralegal.
What made you choose Ward Hadaway? 
Since I was first introduced to the firm at a university talk in 2016, the firm has experienced exponential growth in Leeds and I have long wanted to be part of this exciting future.
What's been the highlight of your last month at the firm?
I enjoyed attending my first client event as a trainee, where we attended the Ripon Races. This proved an excellent social and networking event.
What is one tip you'd give to a future trainee solicitor who is starting their training contract?
Keep an open mind and be ready to embrace new areas/challenges. The results can be amazing.
Do you have any hidden talents?  
Despite being uneasy around heights, I am actually quite a capable rock climber
Sarah Crawford, Solicitor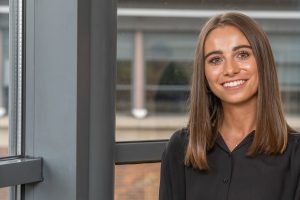 Name: Sarah Crawford
Role:   Solicitor
Office: Manchester
Department: Commercial Dispute Resolution (Family & Matrimonial)
Year of Qualification: 2023
University / Degree: Newcastle University (English Literature & History) and University of Law Manchester (GDL & LPC)
What made you choose Ward Hadaway to qualify with?
One reason is that the firm is small enough to gain a high level of exposure and responsibility at an early stage in your training, but also large enough to provide a wide range of cases and constant support and supervision.
What was the highlight of your training contract?
Moving around the office to different teams every six months and having the opportunity to work with and learn from lots of great people.
What has the step up from trainee to NQ been like?
Exciting! I have been supported in the step up from trainee to NQ and although I do have more responsibility, I still have constant supervision and the team are always willing to answer my questions as they understand that I am still learning.
What's your favourite holiday destination?         
Salzburg – it's so pretty and feels like you are exploring a fairy tale setting.