Ward Hadaway recruits 13 trainees and solicitor apprentice as strong growth continues
Follow us on LinkedIn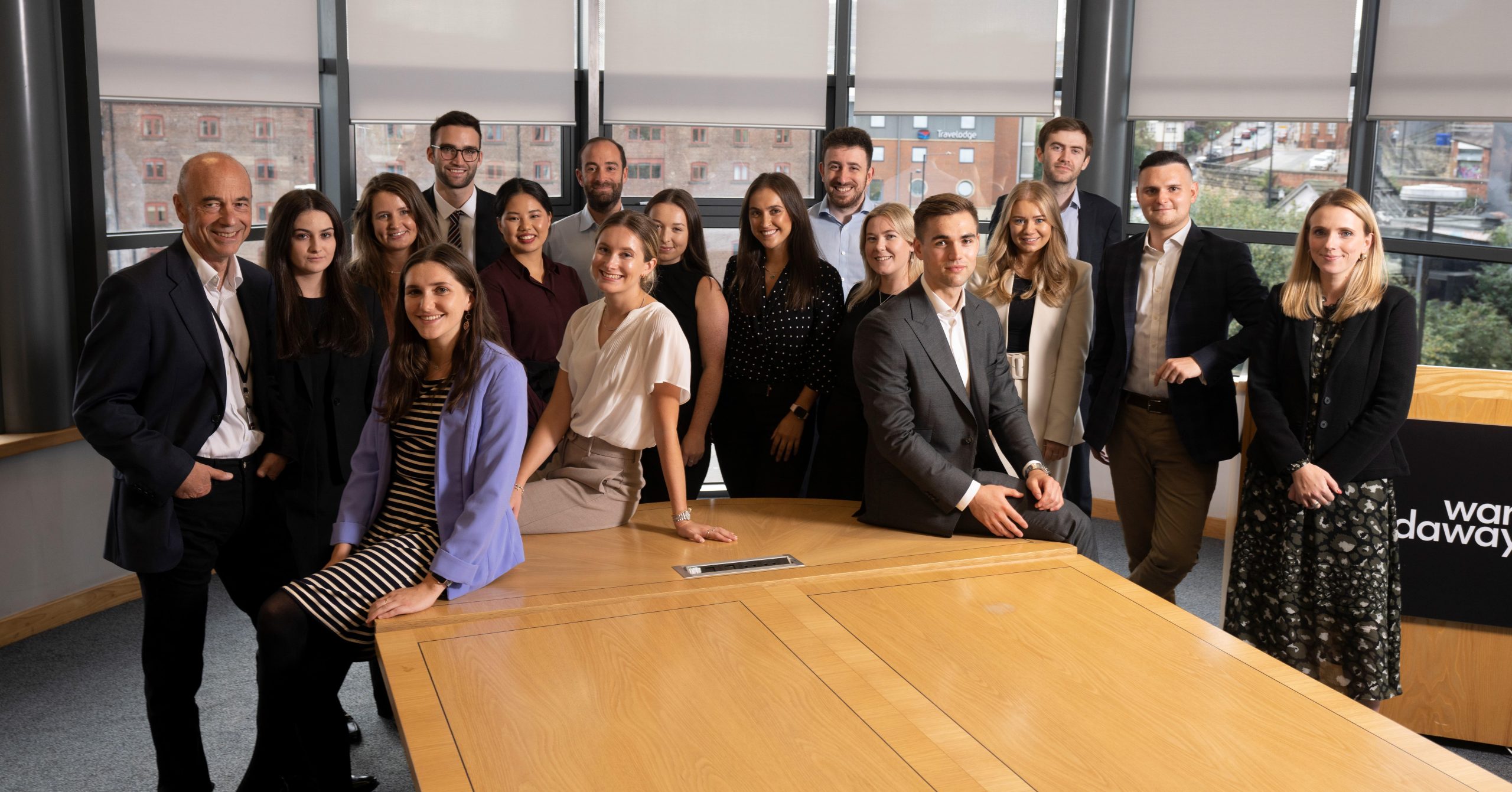 We're delighted to announce the recruitment of 13 trainee solicitors and one solicitor apprentice as we continue to grow strongly and expand our workforce.
We have recruited seven trainees to our Newcastle team and three trainees to our Leeds and Manchester teams respectively. Each trainee has been awarded a two-year training contract at the firm. A solicitor apprentice, based in the Newcastle office, will undertake a six-year apprenticeship.
The trainee and apprentice appointments follow a strong financial year for Ward Hadaway where firm-wide growth increased by 11%. In July, the business completed a 28-strong round of promotions across the firm.
Caroline Jones, recruitment and emerging talent manager at the firm, said: "Our trainee programme is a key aspect of our people development strategy and aligned with our aim to recruit motivated, skilled and forward-thinking individuals with the right mix of competency, skills and attitude. A trainee role is a pivotal starting point in a law professional's career and at Ward Hadaway we fully invest in each trainee to ensure they have a long, fulfilling and successful career in law.
"Because our focus is completely person-centred, we also support trainees in the step up to a newly qualified role and in progressing towards other development milestones."
Martin Hulls, the firm's managing partner, said: "At Ward Hadaway, a key priority is our investment in the lawyers of the future. The foundations of a highly skilled, vastly experienced team are based on the quality of training and development trainee and apprentice solicitors receive before they fully qualify. It's something we commit a lot of time and energy towards.
"Every trainee is exceptional in their own way and whilst we implement a structured and well managed training programme to ensure every junior lawyer has a consistent, enjoyable and effective training contract, our trainees are encouraged to develop as individuals – each one having something unique to bring to the firm.
"Once qualified, the support and development doesn't stop. We're continually investing in our people, to enable them to progress quickly in their career with proper structures and processes around professional development and personal wellbeing. Having this year been awarded the coveted gold standard by Investors in People, we have also recently been shortlisted for an IiP UK Employer of the Year Gold award for the work we've done in the area of employee health and wellbeing. This is one of the key aspects that our firm-wide growth strategy is anchored on.
"It's great to have our talented trainees on board and I am looking forward to working with them and supporting their progression."
Mia Armstrong, one of the Manchester-based trainees, said: "When applying for training contracts, Ward Hadaway stood out to me from the start because it had a genuine feel to it from the get-go. The firm is interested in you as a person, not just the experience or skillset you have. Everyone is friendly and down to earth, making the recruitment process both exciting and enjoyable. The recruitment team made a conscious effort to ensure that everyone felt at ease and supported, and the interview was a pleasant experience where I could discuss my professional goals and interests. I am thrilled to be starting at Ward Hadaway and look forward to what my time at the firm will hold."
Applications to our  Vacation Scheme 2023 and Training Contract 2025 were opened on our website on 1st November.
For more information about Ward Hadaway's trainee offering, visit: https://www.wardhadaway.com/join-us/trainees-apprentices/trainees/
Please note that this briefing is designed to be informative, not advisory and represents our understanding of English law and practice as at the date indicated. We would always recommend that you should seek specific guidance on any particular legal issue.
This page may contain links that direct you to third party websites. We have no control over and are not responsible for the content, use by you or availability of those third party websites, for any products or services you buy through those sites or for the treatment of any personal information you provide to the third party.