Potentially the most significant field of growth and change in the 21st century, the energy, waste and natural resources sector presents a range of challenges to operators, developers, funders and consumers.
With the introduction of new regulations and the changing incentive regime, companies in the energy, waste and natural resources sector need their lawyers to be both up to speed with the latest developments and have the expertise to advise them on their next moves.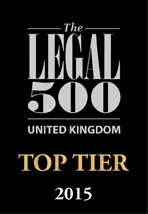 As a leading full-service law firm, we can draw on a wealth of expertise and inside industry know-how to help a wide range of businesses across the sector.
Our track record of excellence has seen our services in increasing demand from oil and gas as well as renewable energy clients, in addition to major players in the utilities, biofuels, landfill, waste management and mining sectors.
Combining industry expertise, technical knowledge and commercial experience, our Energy team provides clients with the confidence that they are receiving advice from the leading team of energy and natural resources lawyers in the North of England.
Our cross-disciplinary team advises developers, generators, operators, funders, traders, suppliers and supply chain businesses on all legal aspects of their activities in the energy and utilities sectors.
We have a track record of providing full service advice to businesses operating in all aspects of the renewable, low carbon, and fossil fuel sectors, as well as in the connected waste and utilities industries. We are also actively engaged with those considering the implications of hydraulic fracturing, or 'fracking'.
We have advised our clients in relation to a broad range of issues, from specific issues arising out of regulatory compliance, to funding, corporate finance, construction and major projects.
We offer our clients the best available advice, incorporating technical legal expertise with practical, pragmatic commercial experience from a team who know the market and know the issues.
For a legal team with real energy, get in touch.
What Our Clients Say
"Always thinking about the bigger picture and questioning the 'what if…'

Jacqui Hall, Managing Director, Contract Natural Gas Limited.

"I have always been extremely pleased with the support I have received"

Gerard Armstrong, Managing Director, Combined Cycle Enhancements Limited.

"Ward Hadaway's expertise within the Energy market is impressive and diverse, supporting our business in delivering our programme of energy projects with confidence."

Matthew Flint, Director, JFS Associates.
Independent Verdict
"Ward Hadaway's sizeable team... impresses with the breadth of its expertise."

Legal 500