Sarah is a Partner in the Matrimonial Unit at Ward Hadaway and has over 18 years' experience dealing with divorce and financial issues.
She deals with all aspects of family breakdown including divorce, finances, pre and post-nuptial agreements, separation agreements, disputes between cohabitees and private law children matters.
Sarah is an Examiner on the National Resolution Accredited Specialist Scheme. She is also a member of our Graduate Recruitment Panel.
Sarah believes in working closely with other experts to achieve the best possible outcome for her clients.
Experience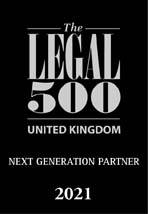 Sarah is regularly engaged in financial remedy cases where the married couple's affairs have become intertwined with the affairs of a third party such as a Company, Partnership, Trust or Farm, or where there are disputes over jointly owned property or other related contractual or commercial disputes.
Sarah has successfully represented clients arguing to exclude non-matrimonial property from financial agreements and orders such as inherited wealth, pre-marital wealth, post-separation wealth, personal injury compensation and company shareholdings.
Her clients have included colleagues and other members of the legal profession, company directors, sports people, media people and health care professionals.