A strong finance and accounts team to manage the mass of financial transactions taking place across the business. To ensure efficiency, and fairness. To guide the profitable performance of the firm.
A people team with a focus on finding, nurturing and retaining the best talent. On supporting the development of our people.
A marketing and business development team that can raise the profile of the organisation. That can articulate the complexities of what we do in an engaging way. That can represent the authentic face of the firm.
An IT team that can provide the tools to the firm to deliver an exceptional service. Efficiently. Seamlessly. Smartly.
A compliance team that can ensure we follow the right path, every time, all the time.
A knowledge team to keep the lawyers at the top of their game.
And a facilities team to improve, manage and maintain the places in which we work and support the operation of the firm.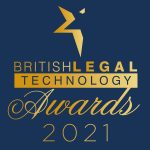 Ward Hadaway has built teams in each of these areas that ensure the business runs smoothly, effectively, and efficiently. Working alongside the highest quality professionals, you will get to learn and develop by providing the highest level of support to those who deliver our legal service.
And we have recently had that exceptional talent recognised, with our IT team awarded the Technology Team of the Year at the nationally respected British Legal Technology Awards.
If you are interested in being part of our business services teams, contact us directly to start a conversation.