"Don't chase the money, chase the success" Advice from the fastest growing business in the North West
Follow us on LinkedIn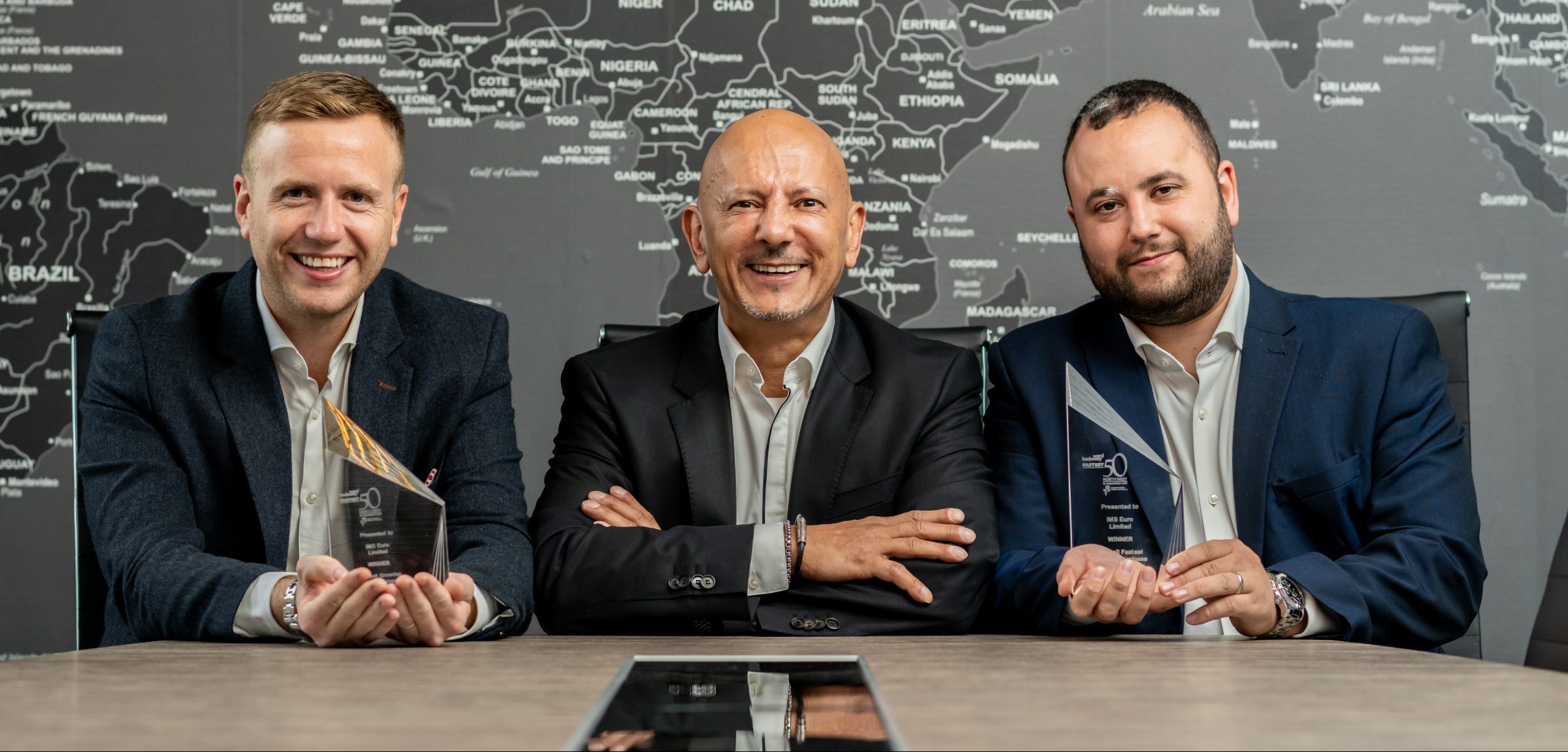 The Ward Hadaway North West Fastest 50 awards recognise the fastest growing, privately owned companies from across the region.
This year, Stockport-headquartered IMS Euro, a family-owned company that provides medical consumables into human and animal healthcare sectors in the UK and across Europe, was named the fastest growing large business as well as the overall Fastest 50 winner for its continued success.
Durgham Shamot, CEO of IMS Euro, shares his thoughts on the success of IMS Euro and how the business, now in its 30th year, has continued to grow alongside Ward Hadaway's Melanie Yeomans, who explains how diversification can power growth.
"I don't particularly enjoy wearing a suit to be honest, I much prefer to be helping the team pack in the warehouse or even driving one of our forklift trucks," explains Durgham Shamot, CEO of medical supplies company IMS Euro who runs the business alongside his two sons. "Despite a degree in economics, I started my career as a roofer because I needed to support my young family and I've always preferred to be hands-on. With a team now of around 100 people, I don't often get the chance to do the day-to-day manual jobs, but when I do I thrive off it."
And thriving is something IMS Euro, under Durgham's leadership, has continued to do. The early 1980s recession put Durgham under financial strain and he was planning to move from the UK back to his home country of Jordan until a conversation with a friend completely changed his plans.
Durgham explains: "He told me to put my degree to good use and said there was work in the medical supplies business.  He gave me a contact number for a company in Saudi Arabia who asked me to source a quality but cost-effective part for an anesthetic machine. I had absolutely no idea how I was going to do it, but I did, and they invited me out to visit. Whilst there I wanted to develop as many contacts as possible and I remember catching coaches and buses at all hours because I couldn't afford to travel by air or train across the country. When I returned home, another company got in touch to ask me to source wheelchairs for patients – and this was our first major breakthrough in the medical supplies market."
By 2003, IMS Euro was established in the Middle East as a trusted and highly regarded medical supplies provider. Durgham was still the only employee who worked out of a small office in Manchester. That was until 2005 when a game changing opportunity for IMS arrived in the form of Durgham's sick cat.
"My cat fell ill so I took him to the local vet and whilst there I realised the tools the vet was using were exactly the same apparatus as I was supplying to hospitals across the Middle East," said Durgham. "I asked the vet to share with me the list of products the surgery used and the costs the clinic was paying. He did, and when I got back to him about what IMS could provide, I secured IMS' first veterinary surgery contract for 24 products."
And what a moment for IMS Euro that was. Durgham capitalised on the opportunity, contacting as many UK veterinary surgeries as he could. Within three months, IMS was supplying 36 veterinary clinics across the UK which increased to 600 by 2008. At this stage, Durgham made a very bold move. He decided to divert all focus and resources to the UK veterinary market and diversify away from the Middle East operation. It was at this point that the IMS workforce started growing, with Durgham's sons also taking on senior leadership roles in sales and marketing and procurement.
Diversification has clearly paid off for IMS Euro. Today, IMS services 60% of the UK medical supplies market in the veterinary sector. The company doubled its net sales nearly every year since 2007 with a standout performance in 2020 and 2021.
Melanie Yeomans, a Partner in the corporate team at Ward Hadaway, said: "The power of diversification for growth can be transformational, as it has been for IMS Euro. That chance visit to the local vets has led to a multi-million business in the UK. The success of IMS is incredible and Durgham and his team should feel extremely proud with the business it is today. With ever greater economic, political and logistical challenges, longevity in business can be quite rare. However, IMS Euro demonstrates that with the right mindset and vision, it can be achieved. I wish IMS the best of luck for the future and congratulations to the team on their Fastest 50 success."
Future growth for the business involves further diversification and entering new markets in the UK including dentistry and social care. The company has offices in Belgium and Dubai, which have remained operational despite the emphasis on the UK market. This was a deliberate move by Durgham so that, when the time is right, the model IMS has successfully rolled out in the UK veterinary sector can be replicated in Europe and the Middle East.
"Don't chase the money, chase the success," adds Durgham. "And chasing that success, and achieving it, comes down to two things. One, hard work and two, looking after your team. I work 18 hours a day, 365 days a year. There is no let up. My team supports me in every way they can but, and more importantly, IMS supports them because our success is down to our employees, our IMS family. I always tell my team that you don't work for me, you work with me. Together, we can achieve anything we set our mind to – as long as we put in the work needed to do that."

Please note that this briefing is designed to be informative, not advisory and represents our understanding of English law and practice as at the date indicated. We would always recommend that you should seek specific guidance on any particular legal issue.
This page may contain links that direct you to third party websites. We have no control over and are not responsible for the content, use by you or availability of those third party websites, for any products or services you buy through those sites or for the treatment of any personal information you provide to the third party.