Robert has a wide range of expertise in commercial, corporate and contractual disputes. He has particular experience in professional negligence claims and insurance matters and regularly acts for both public and private sector clients.
Robert has also built a strong reputation providing advice in relation to judicial reviews.
Robert has represented clients in a number of high profile claims at all levels of the judicial system, including the Court of Appeal, Supreme Court and European Court of Human Rights.
Experience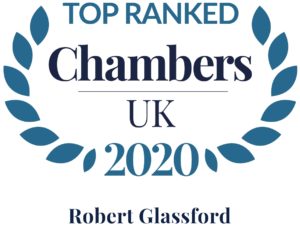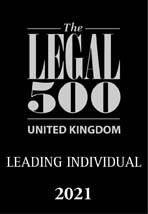 Commercial / Contract / Insurance
Engineering company – dispute relating to the provision of seismic services giving rise to a multi-million pound claim.
Major supermarket – substantial dispute relating to the repudiation of an insurance policy.
Various – shareholder and partnership/LLP disputes.
Advising NHS Trusts in relation to a range of contractual disputes, including (for example) a mental health Trust in a multi-million pound dispute arising out of an outsourcing agreement for IT services.
Judicial Review / Public Law
National housebuilder – judicial review relating to the law of village greens to the Supreme Court.
Representing Nottingham City Council in a major judicial review regarding its Building Schools for the Future scheme.
Schools/Academies – various matters, including proposed closures and alterations to schools.
NHS Trusts – in various matters including in relation to proposed developments, proposed alteration to services, and other decision-making processes. For example:
o Advising an NHS Trust in judicial review proceedings arising out of a decision to close a mental health hospital in York.
o Advising an NHS Trust regarding a threatened judicial review of its decision to construct a new hospital.
o Robert regularly advises Trusts in relation to their decision making processes when reducing or altering service provision.
Acting for the Care Quality Commission successfully in relation to a number of judicial review claims.
Regularly advising NHS bodies (CCGs and NHS Trusts) in relation to "Continuing Healthcare".
Intellectual Property & Confidential Information
Various – claims relating to infringement of registered and unregistered trademarks.
Oil industry client – in multi-jurisdictional dispute involving misuse of confidential information, patent infringement and patent rectification claims.
North East engineering company – misuse of IP, and confidential information.
PFI
Robert frequently advises NHS Trusts in disputes with PFI companies and construction sub-contractors, including in adjudications and High Court proceedings.
Advising on operational matters arising out of PFI arrangements, including in relation to the rights and remedies available to the Trust under the terms of the standard PFI Agreements.
Robert's experience includes the recovery of substantial (multi-million £) sums for NHS Trusts arising out of construction defect and service level failure claims.
Advising on termination rights.
Professional negligence
Acting for a national bank in relation to various property-related negligence and valuer claims.
Acting for a property development company in relation to the negligent drafting of a development agreement.
Acting in a claim against solicitors in relation to advice provided on the sale of a substantial business.