Harmajinder is the head of the Employment Department, with over 15 years' specialist experience in employment law.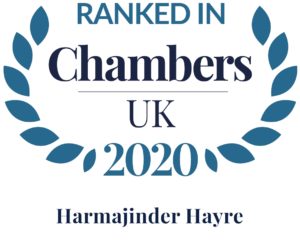 He regularly advises clients in the retail, financial services and transport sector on strategic collective industrial relations issues.
His work regularly involves planning and providing strategic advice set in the context of a union-backed workforce on issues such as restructurings/reorganisations, equal pay, TUPE, and industrial action.
He is a regular speaker on employment law issues and devises and delivers training programmes for clients and professional bodies.
Harmajinder is also head of Ward Hadaway's Immigration team.
Experience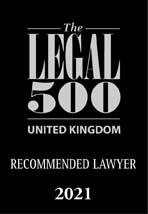 Harmajinder has advised on a range of matters including:
advice to a financial service company on employee aspects of a £2bn outsourcing programme;
obtaining interim undertakings and negotiating a six figure damages settlement in the High Court on behalf of a national financial services broker against a team of ex – brokers who had set up in competition in breach of their restrictive covenants and misuse of confidential information;
successfully calling off industrial action brought by a union in breach of the statutory balloting requirements both in the private and health sectors
advising an international engineering company on employee aspects of a major restructuring programme;
advising a local authority controlled company (LACC) on the TUPE and employee relations issues on the merging of 4 local authority services across 4 counties into the newly created LACC;
advising a major food retailer on carrying out a collective consultation exercise involving the re-organisation of shift patterns and premium payments affecting over 700 employee;
advising a national private sector company providing non-emergency "blue light" services to the NHS, on the TUPE issues and the integration of transferring employees from the NHS to the private sector company;
advising an energy company in the dismissal of its chief executive and defending a subsequent 7 day Employment Tribunal claim;
advising the UK subsidiary companies of a US multinational company on implementing employee aspects of the Data Protection Act 1998 and setting up Safe Harbour status;
representing a UK based private sector company against the Northern Ireland Equal Opportunities Commission on a nine-day hearing alleging discrimination on the grounds of sex, part-time worker's status, unfair dismissal and victimisation.
advising a US multi-national courier company on the use of an "Owner Drive" model across its network in the UK, and defending Employment Tribunal claims alleging employee and/or worker status;