Alex has a broad range of experience across all aspects of property work acting for developers, landowners, property investors and commercial owners and occupiers.
property development;

commercial property acquisitions and disposals, investment and lettings;

dealing with the property aspects of energy projects;

advising on the environmental aspects of mining and minerals operations;

providing specialist advice on mines and mineral issues; and

advising on rural property transactions.
Alex also regularly advises on the property and environmental aspects of corporate and property finance transactions.
Experience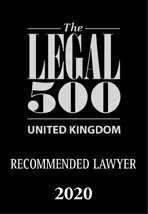 Over the course of his career, Alex has acted on a wide variety of development projects dealing with commercial, residential and mixed-use regeneration and development schemes as well of development projects in the natural resources/energy sectors.
He can provide advice on all property aspects of development projects and has particular experience of site acquisition and land assembly through conditional contracts, option agreements and planning promotion and collaboration agreements together with other development-related work such as development agreements, joint venture agreements, complex overage/clawback arrangements, development finance and ultimately the letting and disposal of completed developments.
Alex is also able to provide specialist advice on mineral ownership issues and their impact on development projects.
Alex has particular experience of acting on natural resources projects and in particular the property and environmental aspects of mining and quarrying operations, acting for landowners, developers and operators/end users. His recent experience includes:
advising on a number of large scale on shore wind farm projects;

acting on a number of open cast coal mining developments;

acting for a regional mineral operator, advising on a variety of different transactions including mineral and quarry leases, plant and machinery leases, transfers of quarries/minerals, options and conditional contracts;

providing specialist advice on the recent multi million pound sale of an aggregates company dealing, in particular, with the environmental and mineral ownership issues that arose.   
Alex also has considerable experience acting on a variety of rural property transactions. His recent experience includes:
acting on sales and purchases of large rural estates and farms;

advising developers on agricultural tenancy issues;

commercial water abstraction projects;

dealing with sporting rights.