Social Housing Speed Read: New standards proposed by the RSH to protect social housing tenants
Follow us on LinkedIn
Following the Social Housing (Regulation) Act 2023 receiving Royal Assent, the Regulator of Social Housing ("RSH") launched a consultation on the revised consumer standards.
These aim to protect social housing tenants and improve the services they receive. They are stronger than the existing standards and empower tenants to hold their landlords to account.
They have been developed with the following 3 tests in mind:
They must make a meaningful difference to tenants
Landlords must be able to deliver their expectations
And the RSH must be able to regulate against them.
Current RSH standards:
The current standards, introduced in 2012, before being amended in 2017 are:
Home Standard: requirements on the quality of accommodation, repairs and maintenance;
Tenancy Standard: requirements for how properties are allocated/exchanged and terms around tenure;
Neighbourhood and Community Standard: addresses issues around neighbourhood and communal areas and anti-social behaviour; and
Tenant Involvement and Empowerment Standard: requirements on customer service and complaints, tenant rights and involvement.
Proposed new standards:
These fall under four main categories:
Safety and Quality Standard
A strengthening of, and replacement to, the existing Home Standard. This new standard, which now explicitly includes safety, will require landlords to provide safe and good-quality homes, as well as good-quality services for tenants.
Under this standard landlords must have an "accurate, up to date and evidenced understanding" of the condition of their homes. To ensure this is met landlords will have to physically inspect all of their homes and collect accurate data.
Another feature of this standard relates to repairs, which must be "effective, efficient and timely". Tenants should be well informed on the process of reporting repairs and kept up to date with the progress of works. This highlights how clear communication and openness with tenants is a key feature throughout these new standards.
Transparency, Influence and Accountability Standard
This requires landlords to be open with tenants, treating them with fairness and respect, as well as acknowledging their diverse needs.
A vital aspect of this is effective engagement with tenants to allow them to influence decisions and scrutinise policies. Landlords and registered providers must give tenants a wide range of meaningful opportunities to have their say.
Neighbourhood and Community Standard
This standard is a result of responses to the Social Housing Green Paper where tenants highlighted their concerns about the quality of spaces around their homes.
Whilst landlords may not always be the organisation responsible for the space around their homes, this standard requires landlords to work with the organisations and other landlords, who are responsible, to contribute to the upkeep and safety of shared spaces.
Another part of this standard relates to anti-social behaviour ("ASB"). Landlords should have a clear ASB policy and ensure incidents can be easily reported and promptly responded to with appropriate action.
The over-arching aim of this standard is to ensure tenants can live in safe and well-maintained neighbourhoods.
Tenancy Standard
This proposes requirements relating to a tenant's journey throughout their tenancy with a landlord, starting with a fair and transparent allocation process that takes into account a tenants specific needs.
In relation to mutual exchange, registered providers must offer information about the implications for tenure, rent and service charges to tenants.
Additionally, registered providers should support tenants to maintain their tenancy or licence –  to prevent unnecessary evictions. But, where a registered provider ends a tenancy or licence they must offer affected tenants timely advice and support.
The key focus of this standard is ensuring fairness and transparency throughout a tenancy.
The Consultation:
This consultation will run for 12 weeks, with a deadline of 17 October 2023. The RSH intends the consumer standards to take effect from 1 April 2024. If they come into force, the new standards will apply to all housing associations and stock-holding councils though, in the meantime, the existing consumer standards still apply.
Impact on social housing providers:
Whilst currently still in draft form, should these new standards come into force they will place stricter requirements on social landlords.
Registered providers can prepare for this by ensuring their policies and procedures in relation to ASB, reporting repairs and inspection of homes comply with these new provisions, including the need for accurate and up to date record keeping.
Further, landlords should work to identify the most appropriate methods for them and their tenants to communicate to ensure tenants have an effective opportunity to have their say.
These proposed standards are another example of how the RSH is gearing up for the biggest changes to social housing regulation for a decade.
If you have any questions on the above and how it will affect social housing providers, or any other questions as a social housing provider, please do not hesitate to contact John Murray or a member of our expert Social Housing Team.
Please note that this briefing is designed to be informative, not advisory and represents our understanding of English law and practice as at the date indicated. We would always recommend that you should seek specific guidance on any particular legal issue.
This page may contain links that direct you to third party websites. We have no control over and are not responsible for the content, use by you or availability of those third party websites, for any products or services you buy through those sites or for the treatment of any personal information you provide to the third party.

Follow us on LinkedIn
Keep up to date with all the latest updates and insights from our expert team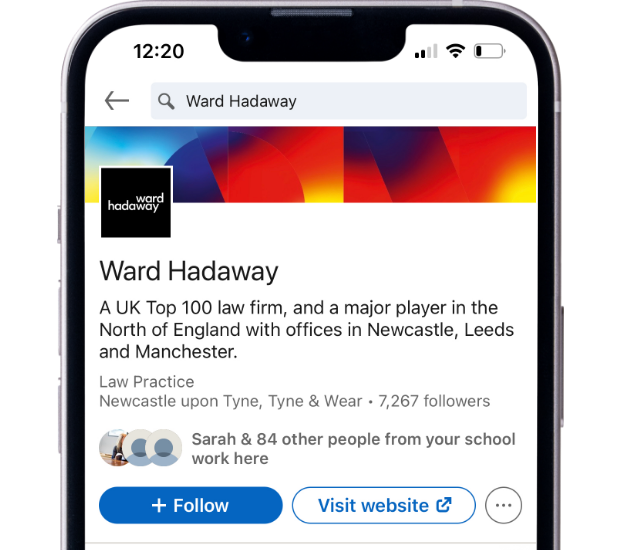 Contact a specialist
Partner | Built Environment
+44 (0) 330 137 3113
+44 (0)790 049 4700
Solicitor | Built Environment
+44 (0) 330 137 3125
+44 (0) 7843067551
What we're thinking
On 22 November 2023, Chancellor Jeremy Hunt presented his Autumn Statement to Parliament. Below is a summary of several announcements that were given which will impact the social housing sector.

Homes England have today announced changes to the annual rent review on Shared Ownership homes from RPI to CPI and they have issued a new suite of CPI-based model leases and amended KIDS forms to incorporate this and other changes.

Following the widely publicised news regarding school closures due to crumbling concrete, it is vital for the Social Housing industry to get ahead of the concrete 'crisis' by tackling the issue quickly and efficiently.