Ward Hadaway's Property Litigation Team continues to grow with two key appointments
Follow us on LinkedIn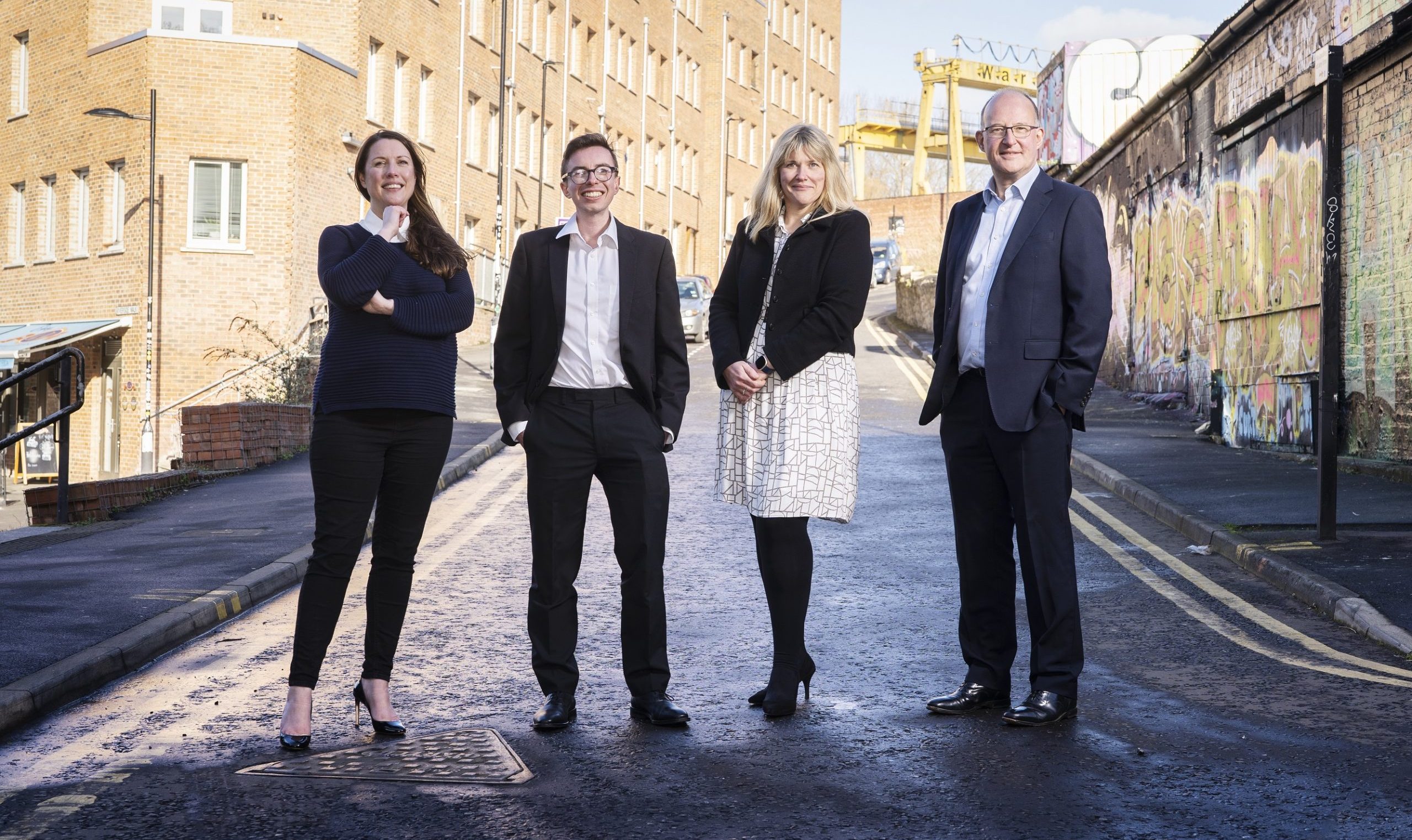 Ward Hadaway's property litigation team, part of the broader Built Environment group, has strengthened following the appointment of two new lawyers.
Helen Hill has been appointed as a Partner and joins the firm with over 12 years' experience as a property litigator. She advises clients on a wide range of property related issues including property disrepair, tenant insolvency and telecommunications law and will be based at the firm's Leeds office, working with clients across the north and nationally.
Helen advises clients on commercial property disputes and the management of risk associated with the ownership and occupation of land and buildings. She is also one of only a small number of property litigators with extensive experience dealing with property issues relating to the Electronic Communications Code – advising land owners on new and existing telecommunications leases and the removal of masts and telecommunications apparatus from land and buildings for the purposes of redevelopment.
In addition to Helen, former trainee of the firm John Hendry has also qualified as a solicitor into the team, providing assistance on a range of matters in connection with commercial landlord and tenant and property disputes. In particular, John is assisting the team in gearing up for the new business rent arrears proposals under the Commercial Rent (Coronavirus) Bill, anticipated to come into effect on 22 March 2022.
Alongside Helen and John is the promotion of Jeremy Hardy to director within the team. Based in the Newcastle office, he has considerable experience and expertise in commercial landlord and tenant and real estate property litigation, undertaking work for a range of clients including developers, local authorities, national retailers, housing associations, investor clients and commercial occupiers. He also advises on a wide range of issues relating to agricultural land.
This is a strong team, ranked in Tier 1 of the Legal 500 for the North and headed up by Sharon Mathieson who is also ranked as a Property Litigation Leading Individual in the field.
They join a multi-disciplinary team of lawyers, planners and professionals to deliver a complete range of services to clients across various sectors.
Helen started her new role in January and said: "This is a great opportunity to work with such a well-regarded and wide-ranging service to the Built Environment sector and to apply my knowledge and experience to complement the firm's excellent current property litigation offering.
"I'm looking forward to working with our clients, providing them with expert strategic and technical advice to help maximise their property assets and mitigate risks on a variety of complex property litigation issues."
Sharon Mathieson, Partner and head of the property litigation team, said: "We have made a number of significant appointments within the property litigation team to support our wider growth strategy and increasing client base across a number of sectors. Helen is an exceptional property litigation lawyer and I am delighted we have been able to attract and appoint her as a Partner within the firm. Her experience and knowledge further strengthens our offering to our clients and presence across the north and nationally.
"It is also brilliant to see colleagues such as Jeremy acknowledged for his outstanding knowledge and experience. Jeremy has worked at Ward Hadaway for 15 years and is an exceptional lawyer who is very highly regarded by all colleagues and clients. As for John, he has demonstrated real drive and enthusiasm for property litigation. This is a really exciting time for the team and the firm overall and we are always looking to make further appointments."
Please note that this briefing is designed to be informative, not advisory and represents our understanding of English law and practice as at the date indicated. We would always recommend that you should seek specific guidance on any particular legal issue.
This page may contain links that direct you to third party websites. We have no control over and are not responsible for the content, use by you or availability of those third party websites, for any products or services you buy through those sites or for the treatment of any personal information you provide to the third party.