Ward Hadaway expands international horizons
LAW firm Ward Hadaway has extended the international services it offers to clients by becoming a member of the world's leading multi-disciplinary alliance of professional services firms.
The firm, which has offices in Newcastle, Leeds and Manchester, is now a member of GGI (Geneva Group International), a global network of independent law, accounting and consulting firms.
GGI has more than 430 member firms with over 600 offices across more than 100 different countries and with a combined annual turnover of $4.4bn.
Ward Hadaway's membership of the group means it can now offer clients easy access to high quality advice on local laws, business advice and appropriate market strategies all over the world.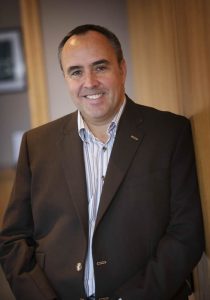 Robert Thompson (pictured), Partner in the Corporate team at Ward Hadaway, said: "We have been offering international services to clients for some time, but with this part of the practice growing substantially, we needed to be able to expand our range and reach more countries.
"We are finding that more and more clients are looking overseas to grow their businesses, as well as seeing rising levels of enquiries from international investors looking to do business in the UK.
"We had existing relationships with counterparts in a number of different countries, but we needed to formalise these in order to develop the international side of our offering to meet demand.
"Becoming a member of GGI means that we can now offer our clients access to true experts in virtually every major commercial territory across the world. As a firm, it gives us all the benefits of an international practice base but without the extra costs and overheads of having our own offices across the world.
"Being a member of GGI is more than just having access to a global directory. Relationships among member firms are built on personal relationships, participation in market and sector specialist groups and interaction between member firms on a regular and consistent basis.
"It enables Ward Hadaway to have truly global reach whenever required and to enhance our overall offering in line with our clients' growing business needs.
"It also gives us as a firm the chance to assist clients looking to do business in the UK, therefore playing our part in boosting inward investment into the country."
Geneva Group International was established in 1995 and is based in Geneva, Switzerland.
It is one of the fastest growing professional services alliances in the world and is consistently recognized as one of the top ten networks worldwide.
Members include law firms, auditors, accountants, tax advisors, management consulting and trust firms.