Robert is the Head of our Corporate department.
He has over 35 years' of M&A experience advising on acquisitions, disposals, mergers, corporate structuring and reorganisations for public and private clients.  In the North East the team were recognised for the third year running as the most prolific dealmakers in the region in the 2020 Experian M&A rankings, and when combined with Leeds and Manchester, were ranked the ninth most active firm in the UK and Republic of Ireland.
Robert also manages the firm's membership of Geneva Group International, the world's leading international alliance of more than 650 independent professional organisations where he has a leading M&A role.  This gives him a unique perspective on international dealmaking, and direct connectivity with some of the most experiencing dealmaking professionals around the world.
Robert is the General Editor of the leading practitioners' guide "Sinclair on Warranties and Indemnities on Shares and Asset Sales" 11th Edition, widely regarded as the lawyers' dealmaking bible, and the technical benchmark for the legal M&A community.
Experience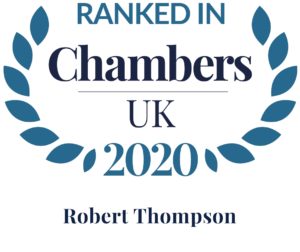 Robert is recognised by both clients and independent legal commentators as

one of the leading corporate lawyers in the North East known, in particular, for his strong, practical and commercial approach.
He has a broad range of experience in managing and leading transactions of all sizes regionally, nationally and internationally.