Award win at the double for Ward Hadaway
WARD Hadaway has been rated by an industry magazine as the country's top law firm when it comes to dealing with PFI (Private Finance Initiative) projects for the second year in a row.
The firm, which operates nationwide with principal offices in Newcastle, Leeds and Manchester, was named 2014 PFI Law Firm of the Year in England by respected publication Corporate International after winning the same award in 2013.
Corporate International is read by over 70,000 leaders and senior executives in the private and public sectors and its awards are chosen by an independent panel of experts including the senior partner of an international accountancy practice, the chief executive of a multi-national business and the president of a global legal network.
Ward Hadaway retained the award for its continuing impressive track record advising on a series of pioneering PFI/PPP projects across the country.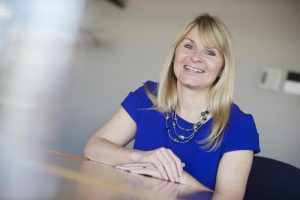 Melanie Pears (pictured), Partner and Head of Public Sector at Ward Hadaway, said: "To have won this award once is a rare accolade in itself but to win it for the second year in a row is fantastic and a ringing endorsement of the expertise which we have within the firm.
"It's also a reflection of the hard work, dedication and talent of everyone involved in PFI/PPP projects right across the firm.
"Because these major schemes cut across so many different disciplines, true specialist knowledge is needed in a wide range of fields, as is the ability to work together as a team and with project partners.
"We endeavour to always exceed our clients' expectations when it comes to the service and expertise which we can deliver and winning this prestigious award for the second year in a row demonstrates that that approach is recognised on a national basis.
"It also shows that the vision and ambition of our clients to improve services and facilities across a wide range of areas of public service is being recognised and rewarded because this award is as much for their work as it is for ours."
Over the course of the past year, Ward Hadaway has advised on PFI matters countrywide at locations from London, Cornwall and the Midlands to the North East.
Projects the firm has worked on include:
an NHS pathfinder project for a new £300m district general hospital which it is hoped will deliver a new form of PFI, PF2;
innovative funding solutions;
PFI buy-outs;
successfully adjusting and resolving operational issues at existing PFI schemes for local authorities including London Borough of Merton, Cornwall Partnerships NHS Foundation Trust and Tees Esk and Wear Valleys NHS Foundation Trust;
providing an 11-strong team for Telford MBC's Building Schools for the Future programme; and
a PFI scheme to boost energy efficiency in a northern hospital.
Over recent years, Ward Hadaway's public sector specialists have advised on £2.5bn of PFI/PPP projects.