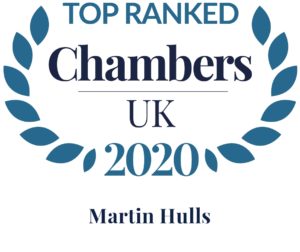 Martin Hulls was made managing partner of Ward Hadaway in May 2018, having taken up the mantle of leadership from Jamie Martin, now senior partner at the firm.
In his new role as managing partner, Martin is committed to delivering the next phase of Ward Hadaway's growth by adopting a 'one team' approach across the North, with a focus on excellent client service, internal engagement, flexible working practices and active community engagement.
With a national reputation built over a 30-year career, Martin led the firm's corporate team for many years. He also played a critical role in the firm's continued strong and profitable financial performance as finance partner.
During his time with Ward Hadaway, he has acted for a vast range of clients across the North and has been involved in corporate matters of all types including M & A, flotations and fundraisings with a particular focus on Private Equity transactions, MBOs and private company sales.
He was named Corporate Lawyer of the Year in the North East Dealmakers Awards 2016.