This page is the home of this year's Continuing Professional Development (CPD) Programme for schools; a training programme by Ward Hadaway for HR and employment teams who are rooted within the education sector.
This programme, which has been spread over the past year, has looked at six key topics which people teams come across day in day out. We have discussed recent innovations, challenges posed by the changing face of the workplace, and recent case law updates.
We ran this session alongside more general training for HR teams, and for people teams working for charities. To access the videos for charities please click here.
From October '21 through to June we have covered 6 key topics.
Recruitment, Contracts of employment and Handbook
Managing capability: performance and sickness absence
Grievances and Whistleblowing
Discrimination and Family friendly rights
Dealing with misconduct: investigations and disciplinary matters
Employment Tribunal claims
The recording of all of these sessions are now available to watch at your leisure below.
Please note that this briefing is designed to be informative, not advisory and represents our understanding of English law and practice as at the date indicated. We would always recommend that you should seek specific guidance on any particular legal issue.
This page may contain links that direct you to third party websites. We have no control over and are not responsible for the content, use by you or availability of those third party websites, for any products or services you buy through those sites or for the treatment of any personal information you provide to the third party.

Follow us on LinkedIn
Keep up to date with all the latest updates and insights from our expert team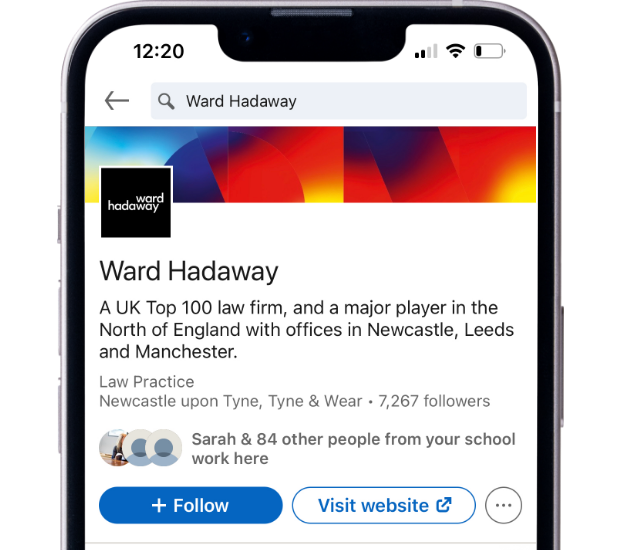 What we're thinking
The Court of Appeal has this week handed down its decision in Churchill v Merthyr Tydfil County Borough Council [2023] EWCA Civ 1416. This was effectively a test case which centred on whether or not unwilling parties can, in appropriate cases, be forced to engage in a "non-court based dispute resolution process".

The Christmas period is arguably the busiest time of year for retail businesses and the extra support from temporary workers, or 'Christmas temps' can be essential to handle the increase in workload, cover absences and meet increased business demand. However, it is important that employers are aware of the employment related rights and obligations that employing a Christmas temp involves.

The Economic Crime and Corporate Transparency Act (the Act) received Royal Assent on 26 October 2023 which brings in new provisions to tackle economic crime and create corporate transparency.  The Act is aimed at tackling abuse of corporate structures by introducing some major changes for companies.

The Terrorism (Protection of Premises) Bill, known as "Martyn's Law ", in memory of Martyn Hett, a victim of the Manchester Arena bombing in 2017, will go before Parliament in the forthcoming session.

In his Autumn Statement, delivered on the 22nd of November 2023, Chancellor Jeremy Hunt announced a number of changes that will impact employers as follows:

With anticipated timescales extending into 2025 for HM Land Registry to complete new applications, we discuss why it is important to consider this before completion of a transaction and what steps can be taken to mitigate the issues that may arise during the registration gap.

Our Local Authority round up provides brief summaries of topical information on a weekly basis, to keep you aware of the changes and updates relevant to you.