This page is the home of this year's Continuing Professional Development (CPD) Programme for schools; a training programme by Ward Hadaway for HR and employment teams who are rooted within the education sector.
This programme, which has been spread over the past year, has looked at six key topics which people teams come across day in day out. We have discussed recent innovations, challenges posed by the changing face of the workplace, and recent case law updates.
We ran this session alongside more general training for HR teams, and for people teams working for charities. To access the videos for charities please click here.
From October '21 through to June we have covered 6 key topics.
Recruitment, Contracts of employment and Handbook
Managing capability: performance and sickness absence
Grievances and Whistleblowing
Discrimination and Family friendly rights
Dealing with misconduct: investigations and disciplinary matters
Employment Tribunal claims
The recording of all of these sessions are now available to watch at your leisure below.
Please note that this briefing is designed to be informative, not advisory and represents our understanding of English law and practice as at the date indicated. We would always recommend that you should seek specific guidance on any particular legal issue.
This page may contain links that direct you to third party websites. We have no control over and are not responsible for the content, use by you or availability of those third party websites, for any products or services you buy through those sites or for the treatment of any personal information you provide to the third party.

Follow us on LinkedIn
Keep up to date with all the latest updates and insights from our expert team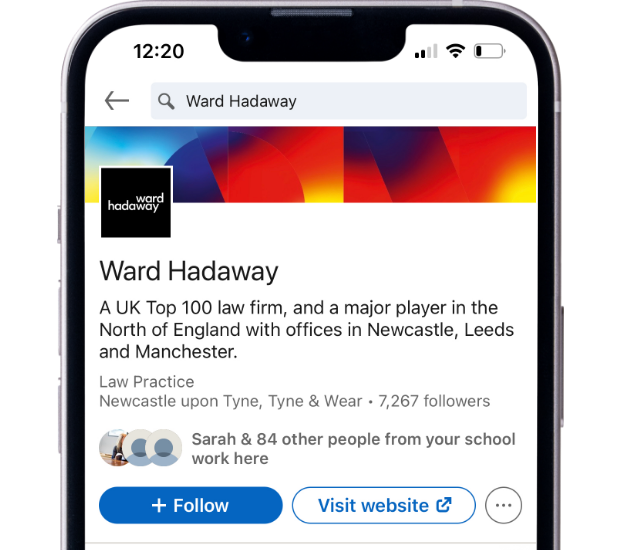 What we're thinking
I'm sure we've all seen the clips on social media of delivery drivers falling over, neighbours putting parcels in bins and overly inquisitive wildlife... all recorded on home CCTV systems such as "Ring Doorbells".

Our Local Authority round up provides brief summaries of topical information on a weekly basis, to keep you aware of the changes and updates relevant to you.

On 25th April at 10am our Housing Management Law School returns for it's Spring term.

In the midst of an unstable economic climate, with news of a potential recession and "The Great Resignation" dominating headlines, it is now more important than ever for businesses to consider how to best protect themselves.

In this article we provide a round-up of recent employment cases for HR teams, providing analysis and insight as to how the rulings will apply to your organisations.

On 9 March 2023, the Home Office announced a raft of changes across a variety of visa categories.

In this video Flora Mewies and Roisin Patton, from our Immigration Employment team discuss the steps that should be taken by organisations. Pointing out some potential pitfalls and practical tips to help ensure effective compliance with the current regulations.