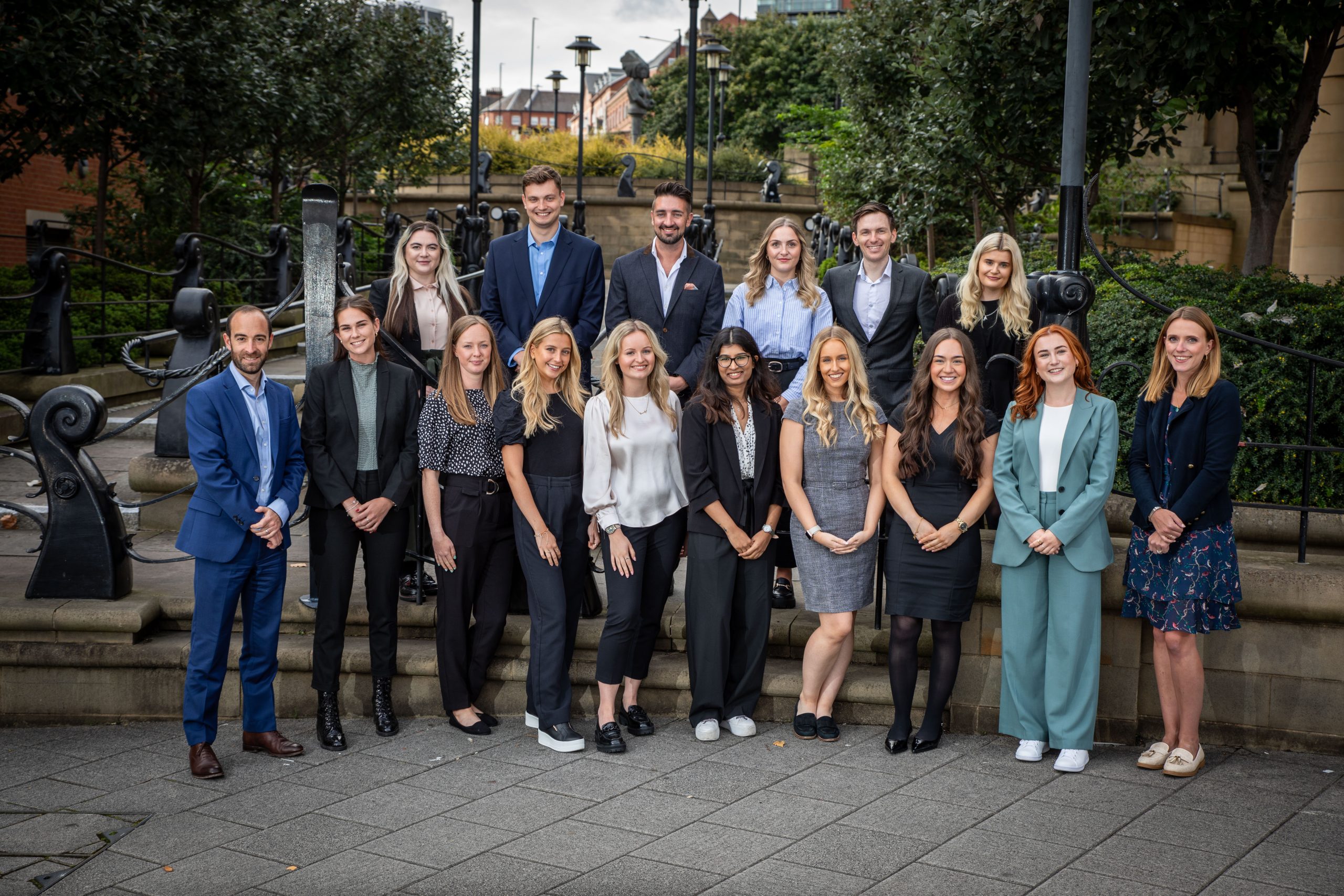 This Year here at Ward Hadaway we welcome twelve new trainees and one apprentice solicitor across our three offices in Northern England.
Strengthening our commitment to developing the next generation of lawyers we welcome Lucy Randell, Colette Monahan, Lucy Baxter, Divyanshi Gupta, Eleanor Thurlbeck, Louis Dinsdale, Chloe Middleton, Rosie Cryans , Chris Prossor, Aimee Winterbottom, Elizabeth Collings and Ross Henderson to the team. They join alongside Emily Stott, who has started an apprenticeship with the firm, and Emma Storey, who has joined the trainee cohort as part of the 5th year of her apprenticeship, as Ward Hadaway strengthens its commitment to developing the next generation of lawyers.
Caroline Jones, recruitment and emerging talent manager at the firm, said: "We're delighted to welcome new trainees and an apprentice to our team. At Ward Hadaway, we believe that nurturing talent and providing the right environment for growth is paramount. Our commitment to employee development is a priority, and we are excited to see our trainees thrive in our inclusive, supportive culture."
By expanding its trainee and apprenticeship programme, the firm continues to highlight its commitment to investing in emerging talent, shaping the legal landscape for years to come. Trainees embark on a two-year training contract, rotating through four distinct practice areas every six months, ensuring they acquire the necessary skills and expertise to practice as solicitors upon qualification. Apprentice solicitors undertake a six year apprenticeship and follow a similar training structure to the trainee programme.
Martin Hulls, our managing partner, said: "It's great to welcome more talented people who are eager to learn and follow a successful career in law. Our commitment to employee development and ensuring everyone is given the opportunities to fulfil their potential is central to the firm's ethos. Having the right individuals with the necessary skills and capabilities is vital for us to achieve our vision and continue to grow, creating job opportunities for our future legal practitioners. By providing an environment where trainees can excel, Ward Hadaway is not only shaping its own future but also contributing to the development of the legal profession as a whole."
Trainees and apprentices are a key part of the firm's people strategy with approximately 30% of the organisation's current management team beginning their careers as Ward Hadaway trainees.
Apprentice solicitor Emily Stott said: "I'm thrilled to start an apprenticeship with Ward Hadaway. It's clear that the firm values professional growth and provides a strong foundation right from the beginning for career development and progression. I feel privileged to have the opportunity to build  my experience and skills in such a respected and supportive firm."
For more information about Ward Hadaway and its trainee programme, visit: https://www.wardhadaway.com/join-us/trainees-apprentices/trainees/
Please note that this briefing is designed to be informative, not advisory and represents our understanding of English law and practice as at the date indicated. We would always recommend that you should seek specific guidance on any particular legal issue.
This page may contain links that direct you to third party websites. We have no control over and are not responsible for the content, use by you or availability of those third party websites, for any products or services you buy through those sites or for the treatment of any personal information you provide to the third party.