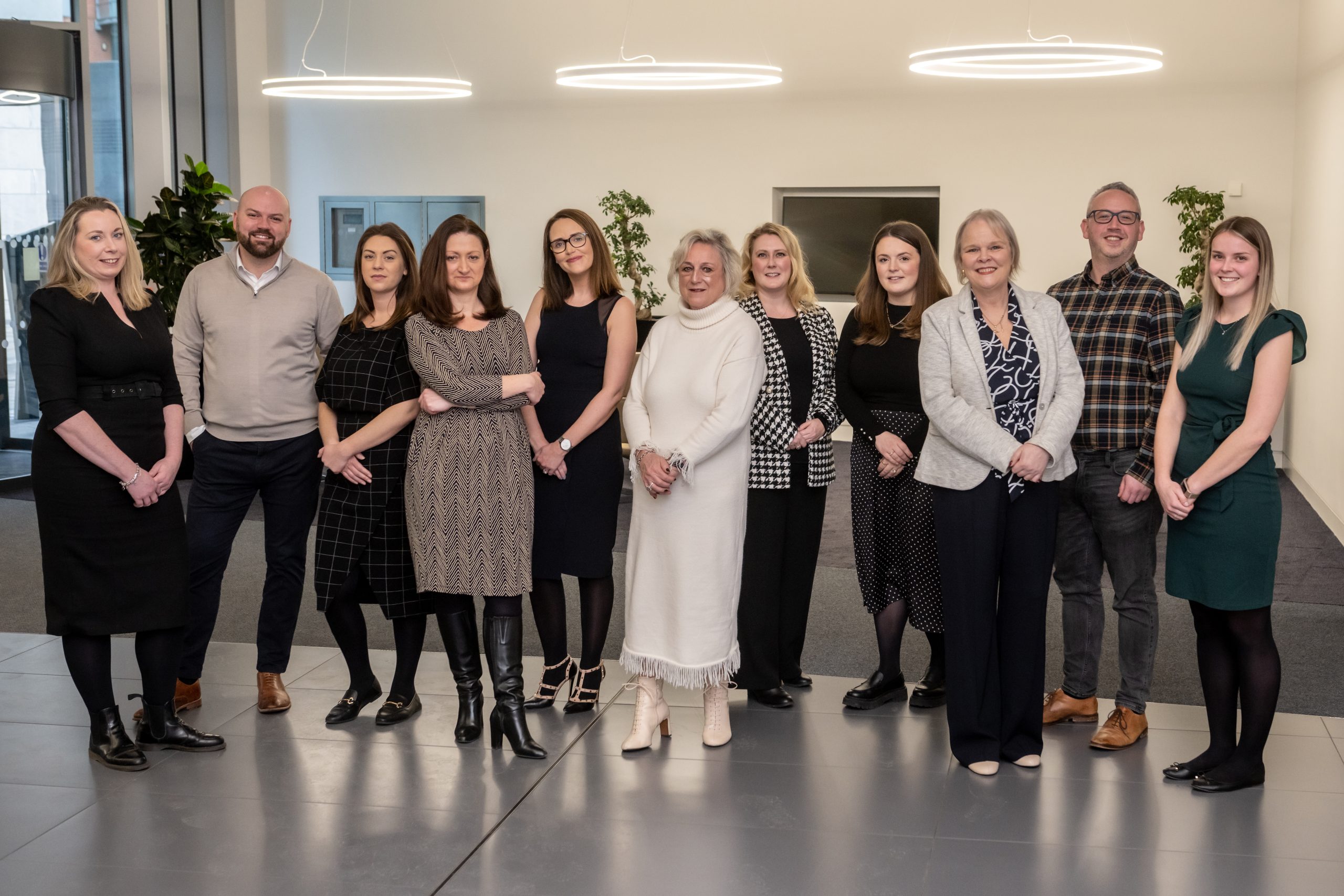 The differences between cohabitation and marriage laws are commonly misunderstood, leading to misconceptions about couples' legal rights and protection.
These misconceptions emphasise the 'common law marriage myth' and it's crucial to clarify and debunk these distinctions but to begin with, what is the common law marriage myth?
The common law marriage myth suggests that couples who have lived together for a certain period automatically acquire the same legal rights and protections as married couples. However, it is essential to clarify that there is no legal recognition in the United Kingdom of common-law marriage, regardless of the length of cohabitation. Couples do not enjoy the same rights and responsibilities as those who are married.
When cohabiting couples separate, they do not have access to the same legal framework as married couples. This absence of legal protection can result in complex and challenging situations during separation proceedings. Issues related to property division, financial settlements, and child arrangements may require careful negotiation and legal intervention from divorce solicitors.
The differences between marriage and cohabitation
Money and finances
When it comes to separating belongings acquired during a relationship, there are different laws for married and cohabiting couples. For married couples, there is a legal framework for the division of property and finances in case of divorce. If you've recently just split up from your partner and you were in a cohabiting relationship, there are no automatic rights to property or financial support for items that were acquired during the relationship.
Regarding pensions, unlike a married couple who may have a claim upon each other's pensions during a divorce period, cohabiting couples do not. In order to establish any claim you need to consider entering into a legal agreement, such as a cohabitation agreement, to outline any arrangements related to pensions.
When it comes to inheritances, being married can have a significant impact. Married couples may have legal rights to inheritances, Cohabiting couples, however, do not have the same automatic entitlements. Inheritance rights for cohabiting couples are determined by the deceased person's will or intestacy laws – which may require legal action to establish such inheritance claims.
Businesses
During a marriage divorce, business interests  are considered 'matrimonial property'. This approach can vary depending on various factors such as the business value, the contribution of each spouse and the length of the marriage. In some cases, the business may be sold. The business may continue to run which could include a new partnership agreement or restructuring of the business.
A cohabitee does not have the far reaching claims that married couples have on a relationship breakdown. The separation of the businesses follows property law principles rather than family law. Regarding property ownership, if the business is jointly owned then the couple may need to agree on how to divide the business or its proceeds. Cohabiting couples can protect their rights and clarify business ownership through legal agreements like cohabiting agreements or partnership agreements. These agreements highlight how the business should be handled in case of separation.
Children
In the case of a married couple, both parents automatically have parental responsibility for their children. Parental responsibility refers to the legal rights and responsibilities associated with being a parent. These include making informed decisions about the child's upbringing, education, healthcare and religion.
The mother automatically has parental responsibility. The father can acquire this through several means:
Being named on the child's birth certificate.
Entering a parental responsibility agreement with the mother
Obtaining a court order granting parental responsibility.
What should cohabiting couples be doing?
We would always advise couples to seek advice on the misunderstanding and misconceptions regarding the legal rights and protections of cohabiting couples. Divorce solicitors can play a crucial role by providing accurate legal advice, negotiating settlements, and ensuring the creation of legal documentation, whilst helping protect the interests of cohabiting clients and ensure a fair resolution to their legal disputes.
How can Ward Hadaway's divorce solicitors can help? 
Through our  expertise, we educate clients about the legal distinctions between cohabitation and marriage, assess clients' legal rights, navigate property and financial settlements, and facilitate child custody arrangements. By providing sound legal advice, Ward Hadaway ensure that cohabiting couples understand their legal position and protect their rights during the relationship or during separation. Seeking the guidance of a knowledgeable divorce solicitor is crucial for cohabiting couples to help approach the legal aspects of your separation with confidence and clarity. The law for cohabitants may be different to divorce but the emotional impact is the same.
Our specialist Divorce Solicitors at Ward Hadaway can support you through these challenging times.
If you're seeking legal advice as a cohabiting couple regarding your legal rights and protections, then reach out to our experts who can advise you to ensure you and your partner have the protection you need. For further information, please get in touch.
If you would like support or advice about any of your family circumstances, please complete the form below and a member of the team will be in touch to find out more.
Please note that this briefing is designed to be informative, not advisory and represents our understanding of English law and practice as at the date indicated. We would always recommend that you should seek specific guidance on any particular legal issue.
This page may contain links that direct you to third party websites. We have no control over and are not responsible for the content, use by you or availability of those third party websites, for any products or services you buy through those sites or for the treatment of any personal information you provide to the third party.

Follow us on LinkedIn
Keep up to date with all the latest updates and insights from our expert team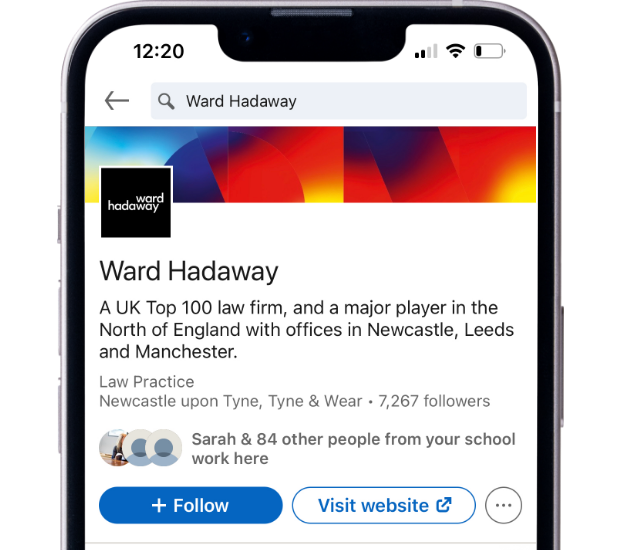 What we're thinking
In a team comprising Adam Beaumont (Counsel), Stephen Radcliffe, Joe Mills, Sam Slater and Josh Wood, Ward Hadaway's construction offering in Leeds have succeeded in enforcing an adjudicator's award in the Technology and Construction Court whilst concurrently resisting a stay of enforcement.

The Employment Appeal Tribunal (EAT) has recently considered a series of complaints relating to the menopause. Claims relating to the menopause often include allegations of discrimination on the grounds of age, sex and/or disability. In this case, a Tribunal upheld the disability discrimination claims.

Even though it is some time since the lockdown came to an end, Tribunals have dealt with a number of cases relating to the way in which Covid is dealt with in the workplace. Two cases this year illustrate the Tribunals' approach.

Following the widely publicised news regarding school closures due to crumbling concrete, it is vital for the Social Housing industry to get ahead of the concrete 'crisis' by tackling the issue quickly and efficiently.

In 2014 the Equality and Human Rights Commission (EHRC) first published guidance for schools to help them comply with their duties under the Equality 2010.

Our Local Authority round up provides brief summaries of topical information on a weekly basis, to keep you aware of the changes and updates relevant to you.

The Workers (Predictable Terms and Conditions) Act 2023 was passed last week, and will create a new right for many casual, agency and zero hours contract workers when it takes effect (which is expected to be in September 2024).

We recently held our Guidance for Governors: Dealing with the disciplinary and grievance process webinar.