Claims management firms are eyeing up the social housing sector as a potential source of revenue. At a recent seminar, our social housing team warned the sector it needed to brace itself for a surge in housing disrepair claims
Housing disrepair claims are nothing new.
Up until 2011, these were largely dealt with under the Legal Aid scheme, but over the last few years, there has been a notable increase in the number of alleged claims and a marked change to the way they are pursued.
Fast forward to March 2019 and the Homes (Fitness for Human Habitation) Act 2018 was introduced, imposing an implied contractual obligation upon the landlord that all properties must be 'fit for human habitation' at the start of a new tenancy and will remain so for the duration.
Currently, the Act only applies to tenancies granted on or after 20 March 2019. From 20 March 2020, however, it will apply to all tenancies – with retrospective effect.
Our social housing team regularly deals with more than 60 new disrepair claims per month on behalf of social housing providers. In preparation of the Act coming into force on 20 March 2019, the team hosted a disrepair claims seminar in partnership with the Northern Housing Consortium. Aimed at housing professionals, the seminar sought to highlight the changes of the Act and outline the potential implications this could have on landlords, particularly in social housing.
The debate was led by John Murray, a partner and head of social housing at the firm's Leeds office. The collective feeling of those who attended was that the Act will serve to further increase the number of claims, which are being actively encouraged by claims management companies (under "No Win, No Fee" agreements) that appear to be targeting tenants of social landlords.
Ian Ormondroyd, senior litigation solicitor at Accent Housing, said: "There has been a noticeable increase in the number of disrepair claims firms over this last year or so – it has become a growth industry, targeting local authorities and social landlords.
"The consequences are significant in terms of time and resources. There are common features in the behaviour of claims firms and the tactics they employ. A forum where experiences can be shared between Registered Providers who have dealt with these claims is invaluable in developing procedures and strategies to prevent claims, to respond to claims and deal with claims lawyers in the most effective way."
If a landlord fails to ensure that a property is fit for human habitation so that it presents a risk to health or wellbeing, then this potentially gives rise to a claim.
The factors determining such claims will typically include damp and condensation (which could be caused by lack of insulation, ventilation or fuel poverty), poor water supply or even design defects such as lack of exposure to natural lighting or ventilation.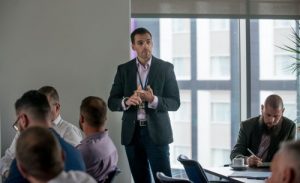 Many providers have reliable and robust procedures in place to ensure their properties are well maintained on both a proactive and reactive basis While there will inevitably be some genuine claims for disrepair because maintenance issues are, occasionally, not always dealt with quickly and efficiently, there will be tenants (and their lawyers) who will argue that their property is not fit for human habitation, the seminar heard.
It is uncommon that compensation in disrepair claims will exceed £10,000 – the Act is unlikely to change that. However, the legal costs (on both sides) can easily exceed this amount and significantly outweigh any compensation the tenant may claim. The scope for technical argument (both by lawyers and surveyors) as to whether a house is fit for human habitation is only likely to increase the costs of these claims.
Following the success of the inaugural event in March, Ward Hadaway and the Northern Housing Consortium set up a 'Dealing with Disrepair Working Group' in June for delegates to share information, knowledge and collectively discuss what is happening within the sector.
Murray said: "The purpose of the forum is to discuss both the practical and legal aspects of disrepair claims and to give attendees the tools and confidence to prevent and deal with claims – particularly by sharing knowledge and best practice methods. Social housing providers, particularly those with a large stock portfolio, should already have systems in place to deal with disrepair claims.
"It's important that frontline staff receive adequate training around disrepair claims and follow company procedures for handling and processing complaints. Potentially, the consequences of not dealing with disrepair quickly and effectively can be costly, so it is important to log and raise repairs at an early stage and ensure everything is documented. Those landlords that can demonstrate how they have responded, the time it has taken and the steps that have been pursued to resolve these complaints are more likely to be successful in defending any such claims.
"Landlords should also be encouraged to educate tenants about disrepair — especially what the landlord is/not responsible for, and how it will deal with repairs complaints.
Disrepair claims are not going to go away anytime soon, according to Ward Hadaway, so the more that robust systems are in place, the earlier an organisation can take a view as to the merits of defending a claim against the commercial benefit of an early settlement, balancing the potential costs of litigation and compensation against any reputational risks, Murray added.
Kate Maughan, director of member engagement at the Northern Housing Consortium, said: "The NHC engages with our members on a wide variety of issues – including important legislative changes and how they affect the social housing sector. We know from our work that the issue of disrepair is increasingly raised as an emerging challenge. We're delighted to bring our members together to discuss their experiences and ensure good practice is shared across the North, Ward Hadaway's expertise and guidance is central to these discussions."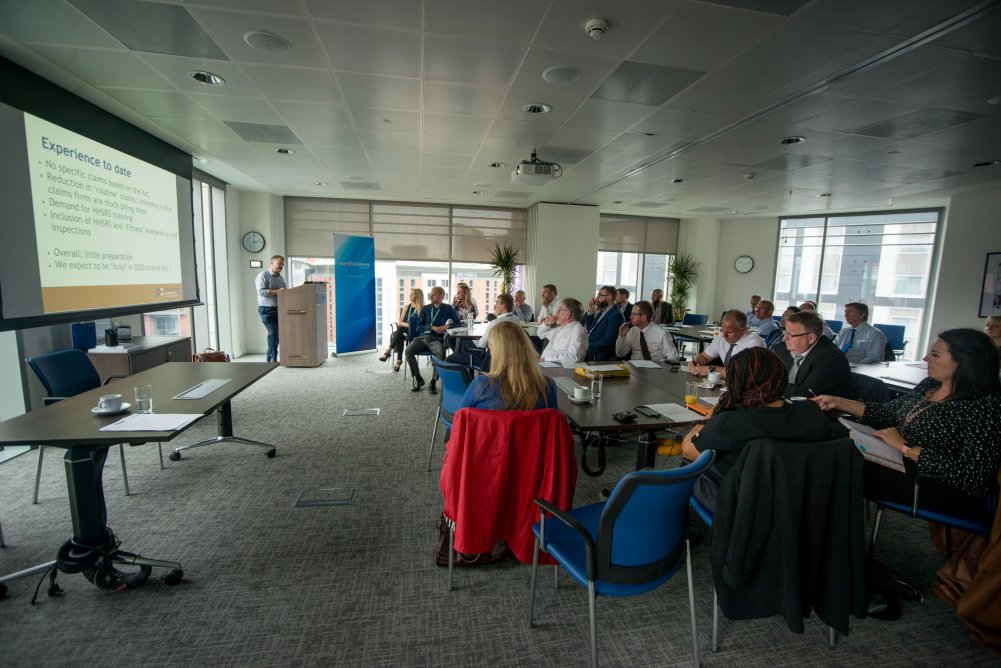 Please note that this briefing is designed to be informative, not advisory and represents our understanding of English law and practice as at the date indicated. We would always recommend that you should seek specific guidance on any particular legal issue.
This page may contain links that direct you to third party websites. We have no control over and are not responsible for the content, use by you or availability of those third party websites, for any products or services you buy through those sites or for the treatment of any personal information you provide to the third party.