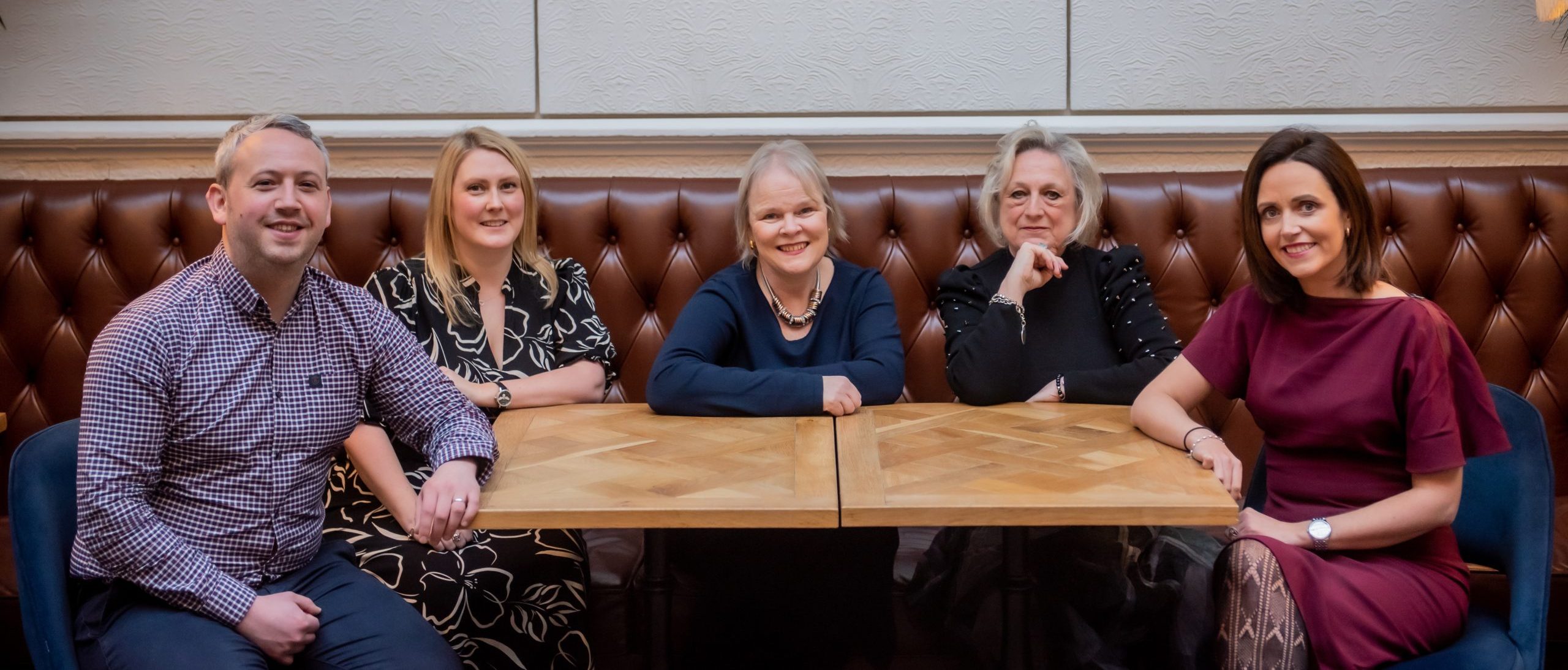 When parents separate, disputes often arise regarding where and with whom a child will live and the amount of time they will spend with either a parent or other person, with whom they do not live. If these arrangements cannot be agreed on, it will be necessary to apply to the court for orders deciding these issues.
Cafcass have also launched the trial of a new process to help separated families to agree child arrangements. Cafcass have partnered up with the Ministry of Justice to improve the experience for children and families and whilst this pilot scheme has only been implemented in North Wales and Dorset, if successful this is likely to be implemented throughout the country.
The number of children and young people Cafcass work with each year has grown expeditiously over the last 5/6 years from 122, 945 children in 2016/7 to 143, 129 in 2020/21. The biggest increases have been in private law proceedings. This only increased further during the pandemic where Cafcass worked with 97,496 children in private law proceedings in 2020/1 compared with 79,180 in 2016/17, an increase of 23.1%. The number of active open outstanding children's cases at the end of March 2022 remains at a high level (35,429 children's cases); this is an increase of 17.6%. There are currently 56,924 children in open active children's cases.
If you have found yourself considering private law proceedings or facing them, the solicitors at Ward Hadaway have seen the effect of the pandemic and can guide you through different options to settling these disputes.
This guide identifies the child arrangements orders that the court can make and provides a brief overview on the process of obtaining child arrangements orders to help you understand all the involved stages and know what to expect after the application has been issued.
What are child arrangements orders?
Child arrangements orders (CAO) regulate with whom a child is to live, spend time or otherwise have contact and when a child will live, spend time or otherwise have contact with a person.
In order to regulate a child's living arrangements, a CAO will either name one person with whom the child is to live, name two people who live in the same household together, as persons with whom the child is to live, or name two persons who live in different households, as persons with whom the child is to live at specific times.
As well as deciding a child's living arrangements, the court can also order several types of contact to take place under a CAO, including:
Direct and indirect contact arrangements, with direct contact being via physical visits, and indirect contact taking place via letters, e-mail, voice over internet protocol (VOIP), instant message or telephone.
Overnight and visiting contact arrangements. Direct contact arrangements can involve the child visiting the person named in a CAO for a few hours or staying with them overnight.
Supervised and unsupervised contact arrangements are made if the court considers that there is a risk to the child's welfare through direct or indirect contact arrangements.
 When to apply for child arrangements orders?
You need not apply to the court for a CAO if, following the breakdown of your relationship, you and your former partner can agree on where and with whom your child will live, and their level of contact with the non-resident partner. However, if you and your former partner cannot agree on these issues, then the court should be involved.
 Who can apply for child arrangements orders?
As well as the child's parent, guardian or special guardian having the right to apply for child arrangements orders other individuals can also apply for CAO, including the child's step-parent, a child's relative who has had the child living with them for one year immediately before the application is made, any individual who the child has lived with for over three years, a local authority foster parent or any individual who has the consent of the local authority when the child is under the care of the local authority. These are just some examples of individuals who have the right to apply for CAO.
All individuals can also request the right to apply for child arrangements orders by contacting the court directly.
The Child Arrangements Orders Process
Mediation Information and Assessment Meeting
The first step in the child arrangements orders process involves a prospective applicant attending a mediation information and assessment meeting (MIAM). The aim of these meetings are to avoid having to go to court and will involve a mediator discussing the dispute with each party and assessing whether other forms of dispute resolution would be more suitable for resolving the dispute.
Application to the court
Whether a party refuses to attend the MIAM, there is an exemption regarding attending the MIAM, or the mediator believes that no other forms of dispute resolution are suitable, an application for child arrangements orders must be made to the court.
The application can be made by completing a Form C100, which can be submitted online or by lodging it at your local family court.
First Hearing Dispute Resolution Appointment
The next stage in the child arrangements orders process is the First Hearing Dispute Resolution Appointment (FHDRA), with the purpose of this stage being to identify the issues in the dispute and attempt to resolve them in a quick and inexpensive manner. As well as all parties attending the FHDRA, a Children and Family Court Advisory and Support Service (CAFCASS) officer will attend as well, to support the judge in trying to help the involved parties agree a resolution of their issues.
If an agreement is reached regarding all or part of the dispute, then the court will make an order recording the agreement. However, if an agreement cannot be reached, the court will identify the remaining disputed issues. At the end of the FHDRA the court will either schedule a dispute resolution appointment or a final hearing.
Dispute Resolution Appointment
If a Dispute Resolution Appointment (DRA) has been scheduled, then the court will attempt to resolve or try to narrow the issues in dispute by hearing evidence from involved parties. If a solution is agreed on, then the court will make an order reflecting your agreement. However, if an agreement is not reached, the court will require involved parties to file any further evidence and schedule a final hearing.
Final hearing
The last stage involves a final hearing being held. At the final hearing, a judge will consider all the evidence and decide on an order that is most suitable based on the issues in dispute.
Looking for Additional Support?
The Ward Hadaway family law team are highly experienced in dealing with Child Arrangements Orders and will support you and your family through this process. Contact our specialists today to find out more.
If you would like support or advice about any family circumstances, please complete the form below and a member of the team will be in touch.
Please note that this briefing is designed to be informative, not advisory and represents our understanding of English law and practice as at the date indicated. We would always recommend that you should seek specific guidance on any particular legal issue.
This page may contain links that direct you to third party websites. We have no control over and are not responsible for the content, use by you or availability of those third party websites, for any products or services you buy through those sites or for the treatment of any personal information you provide to the third party.

Follow us on LinkedIn
Keep up to date with all the latest updates and insights from our expert team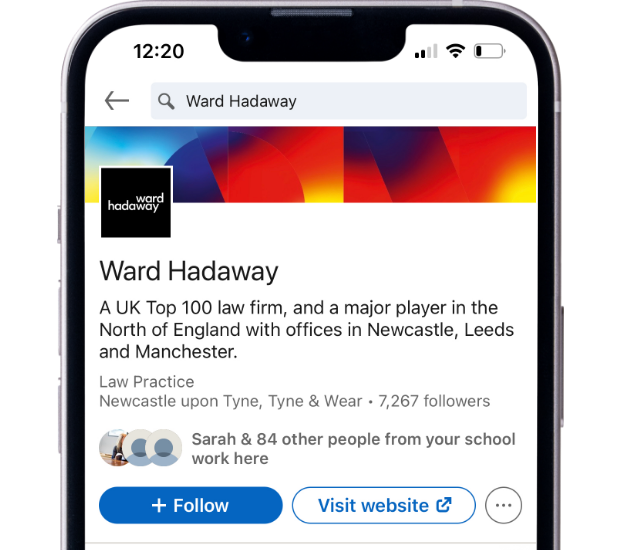 What we're thinking
Postnuptial agreements, commonly known as 'post-nups', have the same role as a Prenuptial agreement. The difference is a 'post-nup' is entered into after marriage or civil partnership instead of before in a 'pre-nup'.

From new financial responsibilities to moving out the family home, there are a number of significant life changes that can occur as a result of your divorce. In some cases, getting a divorce could even impact on your ability to remain in the UK. If you are getting divorced and you are unsure about how your immigration status could be impacted, we would recommend seeking advice from a specialist.

Ward Hadaway recently submitted a detailed response to a Ministry of Justice (MoJ) consultation on the UK's accession to the Hague Convention 2019, encouraging the Government to sign up as soon as possible.