This year, International Women's Day (IWD) is supporting the creation of a gender equal world through its #eachforequal campaign.
In a truly equal world, talent knows no boundaries and comes in all shapes and sizes, genders and nationalities. The UK's immigration system is designed to capture and facilitate the development of talent in the UK and plays its own part in creating a gender equal country.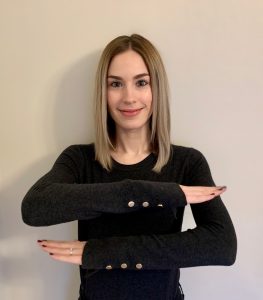 In celebration of IWD, Ward Hadaway Associate Flora Mewies talks to two women resident in the UK thanks to successful visa applications. They are forging their own journey, developing their careers and flying the flag for female talent.
Retaining talent in the UK
The UK is one of the most attractive places in the world to do business and draws an influx of talented individuals from outside the UK and outside the EU, both male and female. Many of these individuals start their UK journey by studying at one of our renowned universities and go on to establish their homes and careers here. Others, have successful careers across the globe and subsequently choose to relocate to the UK to further their career or start their own company.
The most common visa route into the UK for those wishing to take up employment is the Tier 2 General visa. This visa allows its holder to live and work for a UK based business that is 'sponsoring' the individual for a specific role. It is aimed at highly skilled workers, usually who hold a university degree and requires the employer to pay a minimum salary in line with market rates.
Employers who are looking to recruit international workers using this method will benefit from recruiting recent university graduates as there is an incentive for doing so. The recruitment process is significantly quicker and easier and the application cost reduced where a company is seeking to retain international graduates who have studied in the UK.
Creating opportunities
Laura Maria Garcia, obtained her Master's in Corporate Communication, Marketing and Public Relations from the University of Leeds and has been working at Headingley based, software development company, Nephos Solutions for the past 18 months with her Tier 2 General visa.  In her role as a Marketing and Advertising Manager, she helps start-ups, entrepreneurs and new projects to build their brands and communicate with a purpose reaching their target audiences.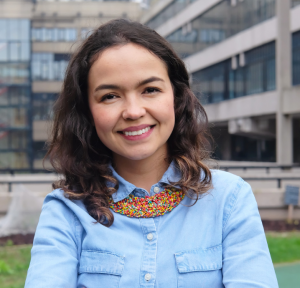 For Laura, the Tier 2 General visa gave her an opportunity to grow. She said; "It meant a great opportunity for my professional and personal life. While I was doing my  Master's in Leeds I knew I wanted to stay working in the UK to continue enhancing my professional skills in a different place from my home country, Colombia. This wouldn't have been possible without the Tier 2 General visa.
"Living in the UK has allowed me to grow on both a professional and personal level.  I have made the most of every opportunity and challenged myself constantly, pushing myself out of my comfort zone. In terms of culture, language, family and work environment, everything is different here and I have learnt from the experience and became more confident in my potential and strengths."
Global talent knows no boundaries
The Tier 1 visa category comprises different routes including the investor visa for high net worth individuals wanting to invest long term in the UK economy and until last month, included the Tier 1 Exceptional Talent visa.  This has now been replaced with the Global Talent visa which is for candidates who show exceptional talent or exceptional promise in their area of expertise.  This includes scientists and researchers as well as those in the fields of engineering, architecture and digital technology.  It gives talented females an opportunity to shine in the UK.
The Global Talent visa is one of several recent additions to the UK's visa offering with the intention of attracting entrepreneurs to the UK.  This offering also includes the Start-up visa, for applicants endorsed by a UK higher education institution or a business organisation with a history of supporting UK entrepreneurs, as having a new, innovative and viable business idea that they want to develop in the UK.  The Innovator visa is designed to allow foreign nationals to set up their own business in the UK following endorsement from one of the several designated UK endorsing bodies which include corporate finance advisors, entrepreneur accelerators and incubators.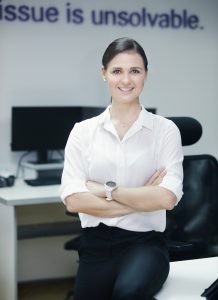 One Exceptional Talent visa holder who started her own business in the UK is Dragana Čalija, Owner and CEO of Saint Di, a solutions delivery company that provides consulting, solutions delivery and product development.  The company's primary focus is on web and mobile solutions and also includes an in-house product for the restaurant and hospitality sector, called OrderEngine.
Having established the business in Serbia, relocating to London to commence the globalization of OrderEngine was the next step. "Living in the UK has opened up new possibilities for boosting both the outsourcing arm of Saint Di and scaling the product OrderEngine. Through meeting other people, cultures, and expanding my views, London and the UK has had a positive influence on the quality of both my personal and business life. You meet plethora of new people and you drain from their vast knowledge that you can later apply. Living here has changed me for the better.
Dragana continues; "One of the difficulties people from Serbia and other countries face when choosing to come to the UK is the requirement to have a visa, which sets certain limitations. Obtaining my visa enabled me to truly focus on achieving my business goals as it provided me with freedom of movement. Moreover, the Tier 1 Exceptional Talent 1 visa gave me confirmation of recognition of my potential and what I can achieve. It gave me a validation of my professional qualities and made me feel welcome in the UK."
Top tips for women looking to establish their business or career in the UK:
"Be courageous and have faith in yourselves. Focus on the goal you want to achieve and cancel all the background noise" – Dragana Čalija.
"Spend less time overthinking and more time doing! Start with what you have now, it doesn't need to be perfect you can adjust and change along the way" – Laura Maria Garcia.
"The UK has a role and place for all ambitious and talented women. Find your niche, plan your strategy and go for it!" – Natalie Payne, Immigration Solicitor, Ward Hadaway.
"Establish your own network.  Find friends and contacts who you can learn from and bounce ideas off and will support you" – Flora Mewies, Immigration Solicitor, Ward Hadaway.
For further information, please get in touch.
Please note that this briefing is designed to be informative, not advisory and represents our understanding of English law and practice as at the date indicated. We would always recommend that you should seek specific guidance on any particular legal issue.
This page may contain links that direct you to third party websites. We have no control over and are not responsible for the content, use by you or availability of those third party websites, for any products or services you buy through those sites or for the treatment of any personal information you provide to the third party.