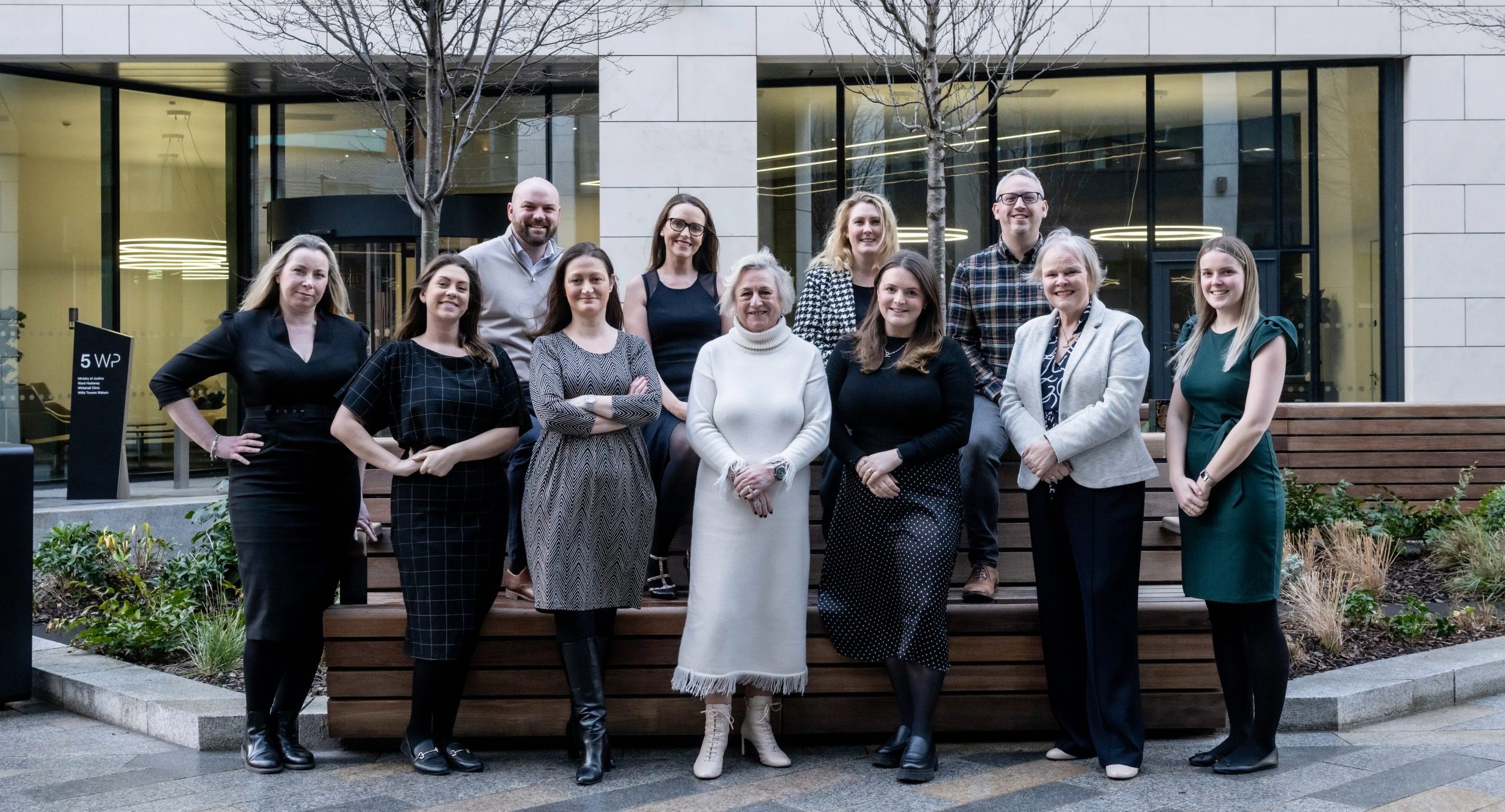 Whilst traditional family mediation continues to be a common route for divorcing couples wanting to avoid court, it may not a suitable method for all couples.
For instance, if there is high levels of conflict between the parties or there is a power imbalance. Whilst traditional family mediation may be seen as unsuitable in those cases, there are alternative types of mediation which may be appropriate. Over recent years we have seen more couples opting for lawyer-assisted mediation than ever before.
What is lawyer-assisted mediation?
Commonly known as hybrid mediation, lawyer-assisted mediation involves a couple and their lawyers meeting with a hybrid-qualified family mediator, or an accredited civil/commercial mediator to discuss marital issues and reach agreements that both parties are happy with.
Typically, the mediator will facilitate one long meeting: usually half a day or a day. In preparation for the meeting, the couples' individual lawyers are responsible for producing any relevant financial and factual information and briefing the mediator in advance of the meeting.
How is lawyer-assisted mediation different to "traditional" family mediation?
The main difference between traditional family mediation and lawyer-assisted mediation is your lawyer can support you and provide practical legal advice throughout the meeting and process.
Another key difference between traditional mediation and lawyer-assisted mediation is that both parties do not have to sit in the same room during the session. Instead, the mediator will meet each partner and their lawyer separately in separate physical or virtual rooms during the course of the day, holding confidences between the rooms, which can help focus discussions and proposals.
Why is lawyer-assisted mediation beneficial?
Lawyer assisted mediation is beneficial if both parties want to avoid court and reach an amicable agreement. Other benefits of lawyer assisted mediation include:
It provides individuals with the opportunity to mediate, who may not otherwise feel safe or comfortable mediating directly with their former partner.
It can be a more cost-effective process compared to court, as solicitors are not involved in correspondence or litigation.
The matter can often be resolved in the one day, which can significantly reduce stress levels, whilst minimising the likelihood of conflict arising between the couple.
It can be helpful for complex cases where the assistance of a divorce lawyer is needed.
Discussions can be converted into a court order by the lawyers on the same day, so that the order is then ready to send to the court for approval.
What does the lawyer-assisted mediation process involve?
Before you begin the process, each party will need to have a separate confidential meeting (to discuss the mediation process, its suitability for your situation and to obtain information on the issues involved). This meeting is called the Mediation Information and Assessment Meeting and if often referred to as a MIAM.  The mediator will then have a joint meeting with the representing lawyers to discuss the process and their role in supporting their client in the mediation meetings.
Following these meetings, the lawyer-assisted mediation can be scheduled. The process is highly flexible. The mediation session is typically scheduled  for a half day or a full day but  can also be split up over a period of time, if that suits the couple better.
As well as lawyers attending mediation, experts, such as an independent financial advisor or accountant, can also be involved in the sessions.  This enables any queries the parties' may have on potential settlement proposals to be answered by the experts on the same day.
If an individual wishes to talk to the mediator away from their ex-partner, then they can do so with confidentiality meetings. This option is particularly useful in cases where one partner is not comfortable talking openly in front of their ex-partner. Confidentiality meetings are also a helpful way to discuss options for reaching an agreement, whilst avoiding raising the other person's expectations or feeling committed to an option.
When should lawyer-assisted mediation be considered?
Lawyer assisted mediation is particularly useful when:
Issues in the case are legally complex.
There are high levels of conflict, but both parties want to avoid court proceedings.
Separate meetings (which can be supported by lawyers) would be beneficial.
There is a concern about domestic abuse.
When confidentiality is needed.
Lawyer-assisted Mediation with Ward Hadaway
Are you and your ex-partner exploring the option of lawyer-assisted mediation?  Our highly experienced divorce solicitors can provide you with practical support and guidance through this process to help achieve the best outcome for you and your family.  Contact our divorce solicitors today to find out more.
To find out more about how our experienced team can help you and your family, please submit your details below and we will be in touch.
Please note that this briefing is designed to be informative, not advisory and represents our understanding of English law and practice as at the date indicated. We would always recommend that you should seek specific guidance on any particular legal issue.
This page may contain links that direct you to third party websites. We have no control over and are not responsible for the content, use by you or availability of those third party websites, for any products or services you buy through those sites or for the treatment of any personal information you provide to the third party.

Follow us on LinkedIn
Keep up to date with all the latest updates and insights from our expert team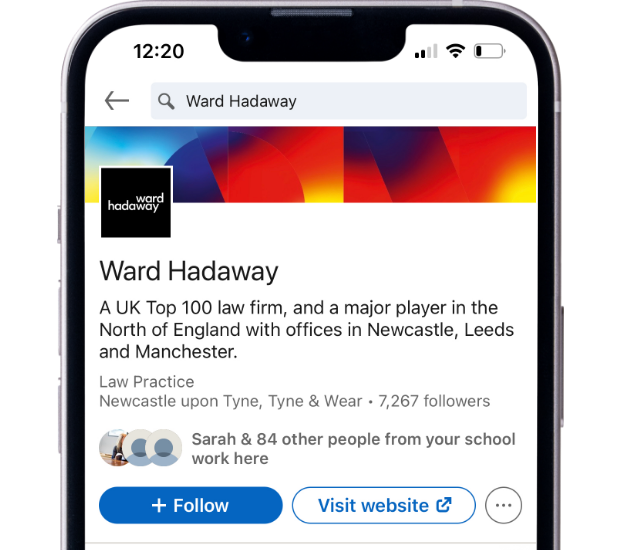 What we're thinking
Please join Stuart Craig and James English for a free webinar, Healthcare Employment Law Update for GP practices and Primary Care providers, on Thursday 12th October at 10am.

Please join James English and Claire Hutchinson for our Employment Law Update, on Wednesday 18th October at 10am.

In a team comprising Adam Beaumont (Counsel), Stephen Radcliffe, Joe Mills, Sam Slater and Josh Wood, Ward Hadaway's construction offering in Leeds have succeeded in enforcing an adjudicator's award in the Technology and Construction Court whilst concurrently resisting a stay of enforcement.

The Employment Appeal Tribunal (EAT) has recently considered a series of complaints relating to the menopause. Claims relating to the menopause often include allegations of discrimination on the grounds of age, sex and/or disability. In this case, a Tribunal upheld the disability discrimination claims.

Even though it is some time since the lockdown came to an end, Tribunals have dealt with a number of cases relating to the way in which Covid is dealt with in the workplace. Two cases this year illustrate the Tribunals' approach.

Following the widely publicised news regarding school closures due to crumbling concrete, it is vital for the Social Housing industry to get ahead of the concrete 'crisis' by tackling the issue quickly and efficiently.

In 2014 the Equality and Human Rights Commission (EHRC) first published guidance for schools to help them comply with their duties under the Equality 2010.

Our Local Authority round up provides brief summaries of topical information on a weekly basis, to keep you aware of the changes and updates relevant to you.