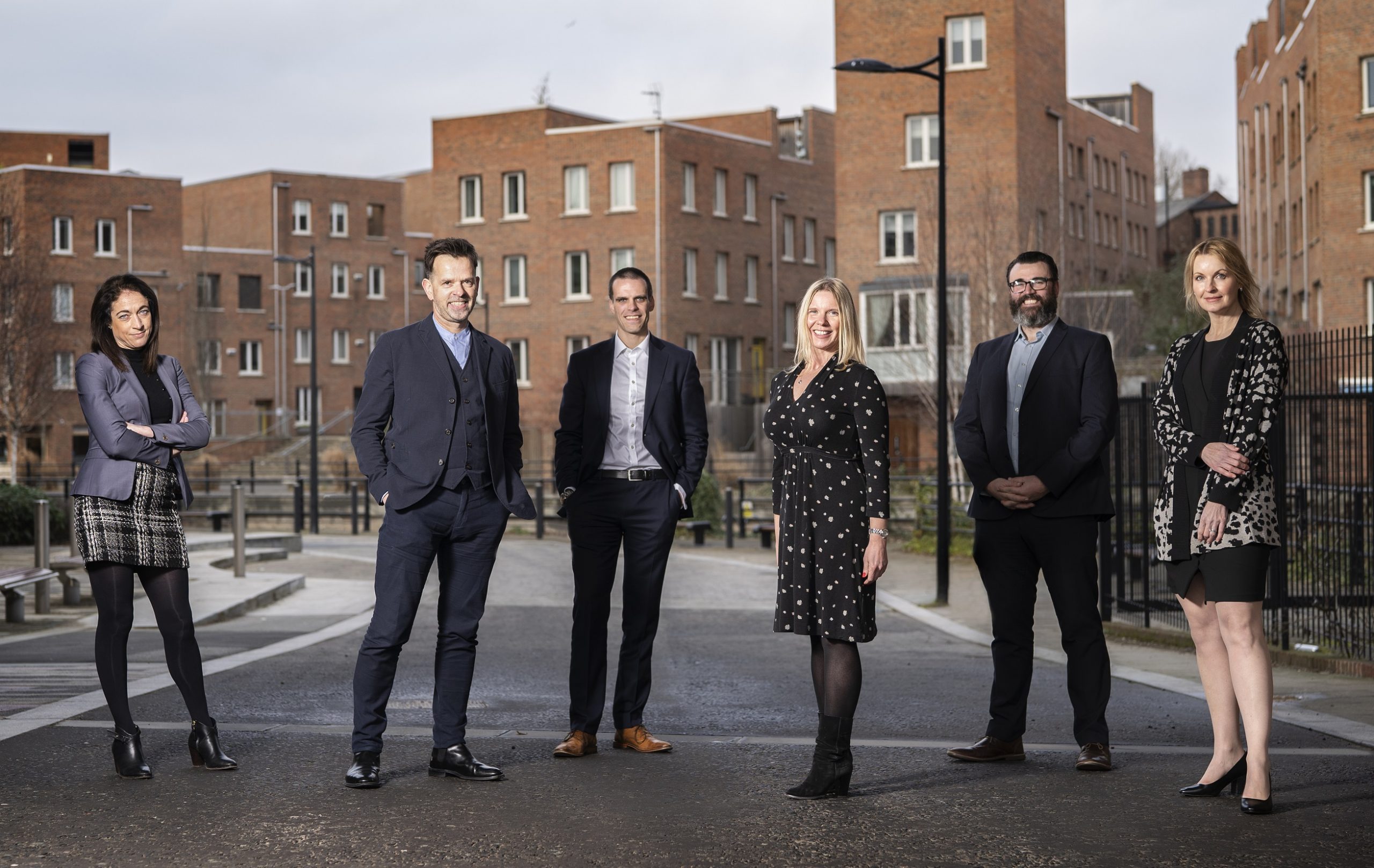 Ward Hadaway has further strengthened its social housing team to support its continued growth and provide a wider strategic service to clients in this sector.
The team has seen more than 45% growth in turnover following a number of significant new contract wins – including recent success with North Star Housing Group and Castles and Coasts Housing Association.  It now operates its social housing offering across all three regional offices in Leeds, Manchester and Newcastle.
Ward Hadaway's social housing team, part of the broader Built Environment group at the firm, is considered one of the largest, most-established legal teams working in the sector in the north with a team of 19.
The senior team of five boasts over 100 years' combined experience, providing a full-service solution to the firm's local authority and housing association clients together with other sector partners. The services that they offer from each regional office includes dealing with all manner of property transactions, such as site acquisitions, development, re-financing, planning and infrastructure, together with comprehensive housing management services, including tenancy management, enforcement action and defending housing disrepair claims.
Partner Julia Thomson, based in the Newcastle office has been appointed as head of social housing and has overall responsibility for leading the team across all three regions. She is recognised as a leading social housing lawyer experienced in advising registered providers on all aspects of development and operational property matters.
Jen Robinson, Partner joined Ward Hadaway's Leeds office in May 2021, adding new clients to the firms' already impressive list and bringing a wealth of expertise and experience acting for regional and national registered providers. Jen advises on the full spectrum of complex real estate and development transactions and leads a multi-disciplinary team providing a complete range of services to the social housing sector.
Partner Simon Thirtle has been appointed as the head of the firm's housing management team. Simon joined Ward Hadaway with John Murray in 2013 and has played a key role in the success of the team since. Leading a group of eight, including four highly experienced housing lawyers, Simon will co-ordinate Ward Hadaway's housing management services on a regional and national basis.
2022 sees Partner John Murray moving from Leeds to the Newcastle office to set up a dedicated housing management service in the North East.  John has specialised in Housing Law since 1987. Solicitor Sarah Lambert has also recently been appointed to the social housing team in Newcastle to assist John in expanding the offering.
Melanie Dirom joined as a director in December 2020 and is based at the firm's office in Manchester where she will develop the firm's housing management practice in the North West. With over 20 years' experience working as a housing lawyer, Melanie is responsible for advising and providing legal advice and litigation services to clients in the North West, Wales and nationally.
Head of social housing, Julia Thomson, said: "We have made a number of strategic changes and appointments to our social housing team across all three regions to support our continued growth and strengthen and enhance our service offering to clients across the north and nationally.
"Our team of senior lawyers delivers a truly holistic social housing service and our experience and strength in depth within all offices has huge benefits to our clients.
"We provide a unique offer, through our commitment to providing legal services in the social housing sector and supporting our clients in what is a challenging and heavily regulated political environment.
"We pride ourselves on the strength of our client relationships. Our ability to understand the individual needs of each of our clients and provide our services in a way that is innovative, responsive and which complements the way in which our clients work makes Ward Hadaway one of the leading law firms in this sector."
In addition, Alistair McDonald has been promoted to Strategic Business Development Director for the Built Environment team. Alistair joined the organisation in June 2019 and is responsible for supporting the team as they nurture and grow the firm's extensive list of social housing, real estate, construction and house builder clients across the three regions and nationally.
Please note that this briefing is designed to be informative, not advisory and represents our understanding of English law and practice as at the date indicated. We would always recommend that you should seek specific guidance on any particular legal issue.
This page may contain links that direct you to third party websites. We have no control over and are not responsible for the content, use by you or availability of those third party websites, for any products or services you buy through those sites or for the treatment of any personal information you provide to the third party.