Today we reveal the businesses which have made it into the Greater Manchester Ward Hadaway Fastest 50 for 2018, the comprehensive list of the region's fastest-growing companies.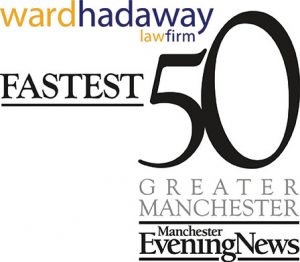 Organised by leading law firm Ward Hadaway and backed by the Manchester Evening News, the list highlights and celebrates the achievements of the profitable, privately-owned companies in the region which have grown their turnover by the largest amount in recent years.
This year's Ward Hadaway Greater Manchester Fastest 50 spans a wide range of sectors from recycling companies and housebuilders to manufacturers and retailers.
Paul Johnson, Executive Partner in Ward Hadaway's Greater Manchester office, said: "We are very proud to present the fifth Ward Hadaway Greater Manchester Fastest 50 which once again has produced a diverse mix, but with one common thread in that they all have a passion to see the region succeed.
"The list demonstrates the sheer variety of companies who are succeeding in growing their businesses, creating jobs and prosperity and attracting investment into the area. It is these companies which are the growth drivers of the Manchester economy and they deserve the accolades and the attention which being in the Ward Hadaway Fastest 50 brings them. This year's list is impressive. All of those listed have consistently grown their businesses over a number of years whilst remaining profitable – something which we can all celebrate."
The 2018 Ward Hadaway Fastest 50 has been compiled and verified using publicly available information from Companies House.
Following today's publication of the full A to Z list, the Fastest 50 Awards will take place at the Museum of Science and Industry in Manchester on Friday, May 18th when the winners will be revealed. Awards will be given to the fastest growing small, medium and large business with one of these three winners going on to be named the overall fastest growing Greater Manchester business for 2018.
Here is the Fastest 50 for 2018 in alphabetical order:
Adidas UK, Stockport Adidas UK is a sports and lifestyle company based in Stockport for performance, lifestyle and fitness. In 2015, it was voted the healthiest company to work for in the UK.
APS Group, Stockport APS is a marketing and communications group established in 1961 with a heritage built on print management. It employs more than 900 people across the globe. Headquartered in the UK, the company also has offices in the US and across mainland Europe.
Aptus Utilities, Bolton It is the third year Aptus Utilities has made the Fastest 50 list. The company is an Independent Connections Provider (ICP) which offers utility connections services throughout the UK. Based in Bolton, it provides connections to gas, water, electricity and street lighting. They were the fastest growing large business in the 2016 Ward Hadaway Greater Manchester Fastest 50 Awards.
Burnhart Holdings Limited, Darwen. Established in 2013, this company is based in Darwen, Lancashire. A group engaged in the manufacture of camera towers and accessories.
Carrs Foods, Manchester Carrs Foods is a Manchester-based bakery business which has partnerships with bakeries around the world to supply its brands which include Paul Hollywood Ready to Bake Breads. The company has achieved significant growth over the last seven years across key markets in the UK and USA – going from a turnover of £16m in 2010, to a forecasted turnover of £50m in 2017.
Castlefield Investment Partners LLP, Manchester Castlefield is a family of investment and advisory businesses which began in 2002. The group manages investments for charities. It has shared ownership with employees and a grant-making charitable trust sharing in its business and profits.
Chrystal Consulting, Stockport Formed in 1997, the company provides capital, lease and managed services. Its client base comprises more than 100 public sector organisations including the NHS, police, fire, housing and national park authorities.
Clubhouse Golf, Salford With more than 30 years' experience in golf retail, Clubhouse Golf has a 30,000 sq ft, double-floor warehouse and distribution centre which holds stock for its online and mail order business. It ships products to customers across the UK and Europe.
CMS Payments Intelligence CMS Payments Intelligence has a team of analysts and consultants who advise merchants on how to reduce their payment arrangements. The company has more than 25 years' experience.
ConvergeTS, Manchester Converge specializes in providing cloud services to law firms across the UK, including compliance audits, advice and a customer support centre. It has 10 years' experience in the sector and also appeared in last year's list.
CorpAcq, Altrincham CorpAcq are a build and buy acquisitions group. Formed in 2006, the group holds more than 20 different businesses, which produce a combined turnover of more than £200m.
Direct Today Couriers Ltd, Bolton Direct Today Couriers was set up in 2008. It offers transportation and storage and postal and courier services.
Eccleston Homes, Warrington This housebuilder was last year's medium and overall fastest growing business. Founded by former Elite Homes Group Ltd chief executive Kevin Marren, the company specialises in building small-scale developments of traditional-looking homes in locations across the North West.
Eddie Rockers Limited, Manchester Eddie Rockers Ltd was founded in 1995. The company's line of business includes operating hotels.
Edina UK, Stockport Energy specialist Edina employs over 200 people and delivers a range of natural gas, combined heat & power and biogas solutions at locations across the UK. It won a Queen's Award for Innovation in 2014. They finished 27th in last year's Fastest 50 list.
EDM Ltd Founded in 1971, EDM is a global provider of training simulators to the civil aviation, defence, rail and other industries.
Embankment Developments Ltd, Manchester Embankment Developments Ltd is a construction company based in Manchester.
FI Real Estate Management, Chorley FI Real Estate Management deals in asset and property management. The company has 300 staff and more than 30 years' experience. F
inbrook Limited, Stockport Finbrook Ltd is a care home located in Stockport. Set up in 2009, it provides accommodation for people who require nursing or personal care.
Frontline Healthcare Ltd, Rochdale Set up in 2014, Frontline Healthcare Ltd is a healthcare products retailer and dispensing chemist in specialised stores.
Ghekko, Cheshire Ghekko was set up 25 years ago and is a provider of telecom and networking equipment services. Products include telecommunications equipment, routers, switches, conference phones, video conferencing equipment and security systems.
Gladman Developments Ltd, Congleton Developing a range of both office and industrial schemes, Gladman Developments constructs projects totalling up to 3 million sq ft of space each year across the UK with developments in locations from Aberdeen to Bedford, Newcastle-upon-Tyne to Bristol. The company appeared in last year's Fastest 50 list.
Godel Technologies, Manchester This software development company also made an appearance in last year's list. Employing over 300 people at its offices in Manchester, London, Minsk and Brest, it has worked with companies including Jet2.com, Experian and AO.com
Granada Material Handling Ltd, Rochdale Granada Material Handling Ltd services both onshore and offshore industries and are involved in the design and delivery of bespoke industrial lifting equipment solutions for the automotive, construction, aerospace and renewables sectors.
Haydock Finance, Blackburn Another company returning to the Fastest 50 list is Haydock Finance. The company deals in independent finance providing credit services including asset funding solutions to businesses across the UK, mainly in the SME sector.
IMS (Euro) Ltd, Stockport IMS Euro was featured in last year's list and has been supplying non-pharmaceutical medical products since 1992. It supplies doctors and veterinary surgeons in the UK and across the world and is the sole UK distributor for a number of major European manufacturers.
Kids Planet, Warrington Opening its first nursery in 2008, Kids Planet has expanded to operate a total of 25 children's day nurseries at locations across the North West and has won a number of awards for the quality of its provision. Kids Planet also appeared in the 2014 and 2016 lists.
Longworth Building Services Ltd, St Helens Established in 1999, Longworth is a contractor offering a complete turnkey service of design, installation and project management.
LPW Technology Ltd, Runcorn From its base in Runcorn, this company develops, manufactures and supplies cutting-edge metal powder solutions for additive manufacturing – also referred to as 3D metal printing. It has customers in the tooling, aerospace, industrial gas turbine, automotive, and medical implant manufacture industries. They were last year's third fastest-growing medium business.
Lundy Projects, Stockport This is the third year that Lundy Projects have made the Fastest 50 list. Established in 1976, Lundy initially provided turnkey design, fabrication and construction services to the process and chemical industry. The company has now diversified into other areas including the rail industry where it carries out projects around the UK.
Maqio Limited, Middleton Set up in 2010, Maqio opened its first toy store in 2011. However, by 2012 its online turnover worldwide was 20 times that of the store and it closed the shop to focus online. The company has recently bought a 47,000 sq ft warehouse in Middleton and operates from this premises. It is primarily an online toy retailer that also distributes toys across the globe and sells on many different platforms.
Molloy Investments Limited, Cheadle Molloy Investments Limited was established in 2014 and is a general construction and civil engineering business based in Cheadle.
Nimogen Limited, Cheshire Nimogen Ltd was founded in 1991. The company trades in the sale of watches and jewellery.
Palatine Private Equity, Manchester Palatine Private Equity last made the list in 2014. Founded in 2005 as Zeus Private Equity, Palatine is a partner-led private equity company with a focus on investing in UK regional businesses. The firm invests in companies with an enterprise value of up to £50m with current investments including Moneyplus Group and The Alchemist and Gusto.
PHMG, Manchester It's the second year in a row that PHMG have appeared in the Fastest 50 list. The company specialises in providing audio branding services to businesses across the globe. It has more than 32,000 clients in 39 countries worldwide.
Proseal UK Limited, Adlington Formed in 1998, Proseal, which also appeared in the 2016 list, has become a leading manufacturer of tray sealing machinery and tooling for the food industry. As well as the UK, it also operates a number of sites overseas.
Quint Group, Cheshire Quint Group is an award-winning operator of fintech businesses founded in early 2009 in response to a rapidly changing consumer finance environment, driven by advancements in technology. The group's portfolio operates in the UK, USA, Poland and Australia.
Sanko Gosei UK Ltd, Skelmersdale Sanko Gosei UK Ltd is a supplier of components and systems across various market sectors. The company has an in-house capability of designing and manufacturing injection moulding tooling for all market sectors.
Sapphire Utility Solutions, Preston Founded in 2013, Sapphire Utility Solutions works across the clean water, wastewater and gas infrastructure sectors.
SimpsonHaugh LLP, Manchester SimpsonHaugh LLP are a team of architects, designers, visualisers, model-makers and support team. The business was established in 1987.
Spinney, Cheshire Spinney is a family run motorhome dealership, established in 1975 by the late managing director, Nick Holland Senior.
Sunshine Cruise Holidays Limited, Salford Set up in 2000, Sunshine Cruise Holidays Ltd. Operates as a retail travel agency that provides cruise deals and packages. It specializes in Mediterranean, Carribean and worldwide cruises.
Telesis Ltd, Bolton With more than 30 years in the telecoms sector, Telesis helps customers find telephone systems and guides them through the installation process, as well as providing ongoing engineering and maintenance support.
The Hut Group, Northwich This online health and beauty retailer sells a range of goods under brands including MyProtein, Mass and MyVitamins. It has over 1.6 million customers worldwide and 400 million visits to its websites each year. It's the second year in a row that they have appeared in the list.  
The James Group Ltd Founded in 2004, The James Group Ltd deals in the sale of new cars and motor vehicles.
The TALL Group of companies, Runcorn The TALL Group of Companies was founded in 1991 in Runcorn, Cheshire and provides secure paper and electronic payments. It also prints secure paper documents, ranging from cheques to gift vouchers and ballot papers for elections across the world.
Trak (Global Solutions) Limited, Crewe Trak Global Group appears in the list for the second year in a row. The company is one of the world's largest providers of telematics solutions for the insurance, fleet, rental and automotive industries. Launched in 2009, the company operates in six countries, with over 200,000 assets deployed and over 230 staff.
Venturi Group, Wilmslow Venturi is an IT staffing service which specialises in business intelligence and niche technological recruitment. Its clients range from SMEs to major companies in a range of sectors including banking and financial services, travel and retail, construction, manufacturing, education and healthcare. It is the third year in a row that they have appeared in the Fastest 50 list.
Vital Holdings Limited, Blackburn Established in 2007, the group is involved in the design, supply, installation and operation of decentralized energy generation and distribution schemes, based on the implementation of low carbon/ zero carbon technologies to produce energy efficient heat and power systems for clients across the healthcare, education, industrial, commercial and residential sectors.
WSR Recycling Limited, Widnes Widnes-based WSR Recycling ensures waste and recycling is handled efficiently. WSR works with waste collection and disposal authorities on a range of waste management needs including domestic waste, such as household recyclables and residual waste as well as trade waste from commercial properties.
…………………………………
The companies in this list have been selected from the table of fastest growing profit-making, private, regional companies, based on turnover growth. Information has been compiled using data which is publicly available at Companies House of UK-listed companies before being verified. The average turnover growth has been assessed on a percentage increase based on the difference between turnover figures filed for the last three years. To qualify, companies must be trading entities and have turnover in excess of £1,000,000 in the last three years of filed accounts, which are up to date as at 28th February 2018. Companies must also have made profits in each of the past three years' accounts and must have filed new accounts since last year's Fastest 50. Private limited companies which are subsidiaries of listed companies do not qualify. Subsidiaries of foreign-controlled companies have been accepted if they have headquarters or a decision-making function in the region.
Please note that this briefing is designed to be informative, not advisory and represents our understanding of English law and practice as at the date indicated. We would always recommend that you should seek specific guidance on any particular legal issue.
This page may contain links that direct you to third party websites. We have no control over and are not responsible for the content, use by you or availability of those third party websites, for any products or services you buy through those sites or for the treatment of any personal information you provide to the third party.