Business leaders reflect on success and growth after 2018 Yorkshire Fastest 50 Awards
Follow us on LinkedIn
Three fast-growing businesses are celebrating continued growth and success since winning the 2018 Ward Hadaway Fastest 50 Awards.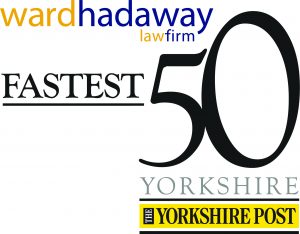 Ahead of the 2019 Yorkshire Fastest 50 Awards in association with The Yorkshire Post, business leaders reflect on what winning has meant to them and what it has helped them achieve.
Leeds-based Pure Retirement took home awards for the Fastest Growing Large Business and Overall Fastest Growing Business at the 2018 event.
Paul Carter, CEO of Pure Retirement, said: "Winning as prestigious an accolade as Fastest Growing Business in the Yorkshire Fastest 50 has allowed us to stand out from our competitors in an increasingly competitive marketplace and has acted as a celebration of the way we conduct business.
"Additionally, it's allowed our workforce to see that the great work they do on a daily basis is appreciated not only by the rest of the company, or even the wider industry in which we operate, but across the wider region. As a company dedicated to investing, developing and nurturing the talented team we have, winning the award has not only acted as a point of celebration, but also one of inspiration that has further spurred all of us on to build on our successes.
"We're dedicated to helping the market develop for the benefit of everyone operating within it and work closely with our trade body, the Equity Release Council, to try and achieve that. Winning the award has recognised and acknowledged not only the great strides the wider sector has made lately, but also Pure Retirement's own personal successes along the way. As such, it's acted not only as a testament to our own achievements, but also to those of the later life lending industry as a whole."
Since winning the award, the company has enjoyed a landmark year in 2018 and over the next 12 months, the business plans to further build on its successes.
"We're setting ourselves ambitious targets with the ultimate aim of doubling our achievements over the next 12 months compared to what we managed to attain last year," added Paul.
Founded in 2011, Sheffield-based tech firm Azzure IT helps organisations across the UK to improve their productivity through smart business applications. The company has achieved significant growth over the years and now employs more than 70 people.
The company is ranked 29th in the Northern Tech 100 league, has been listed in the Deloitte Tech Fast500 EMEA over the past three years and were included in the 2018 Financial Times Future 100 UK List of fast growing companies in the UK.
Craig Such, Managing Director of Azzure IT, said: "Winning the Fastest Growing Small Business Award in last year's Ward Hadaway Fastest 50 awards has been great recognition of the hard work and impressive results our team has produced, and the acknowledgement of this was a massive boost to company morale.
"It has already gained us more credibility amongst both our existing customers, and prospective customers, showing that Azzure IT is a business that is going places and has been formally established as a fast growing business amongst its peers.
"This award has helped Azzure become more reputable, has recognised our outstanding growth rate and helped us to stand out from the crowd.
"Azzure has recently brought in two new developers, and is in the process of bringing in more CRM consultants to meet the needs of our growing client base. This is down to the period of growth we have seen in the past few years, highlighted by this Ward Hadaway award."
Production Park based in South Kirkby, designs and builds stages for some of the biggest names in the music industry, It won last year's Fastest Growing Medium-Sized Business at the eighth Yorkshire Fastest 50 Awards in March. The company also collected a trio of other awards in just one week last year.
John Murray, Executive Partner of Ward Hadaway's Leeds office, said: "It's really exciting to see what the winners of our annual Yorkshire Fastest 50 Awards bring to our local economy. I applaud them for what they've achieved and look forward to seeing how they get on in the years to come."
Firms on this year's list compiled using publicly available financial data from Companies House will be hoping to emulate the success of 2018's winners.
By the independent analysis of company financial figures, the Ward Hadaway Yorkshire Fastest 50 identifies the privately-owned, profit-making companies which have seen the biggest annual expansion in their turnover in recent years.
This process will create a definitive list of the 50 fastest-growing companies in Yorkshire which will be published in March.
Then on March 22 at a special event at Aspire in Leeds, awards will be handed out to the fastest-growing small, medium-sized and large businesses, for companies with annual turnover of between £1m and £7.5m, between £7.5m and £25m and turnover of more than £25m respectively.
One of those three winners will then receive the accolade of being crowned Yorkshire's overall fastest growing business for 2019.
Please note that this briefing is designed to be informative, not advisory and represents our understanding of English law and practice as at the date indicated. We would always recommend that you should seek specific guidance on any particular legal issue.
This page may contain links that direct you to third party websites. We have no control over and are not responsible for the content, use by you or availability of those third party websites, for any products or services you buy through those sites or for the treatment of any personal information you provide to the third party.