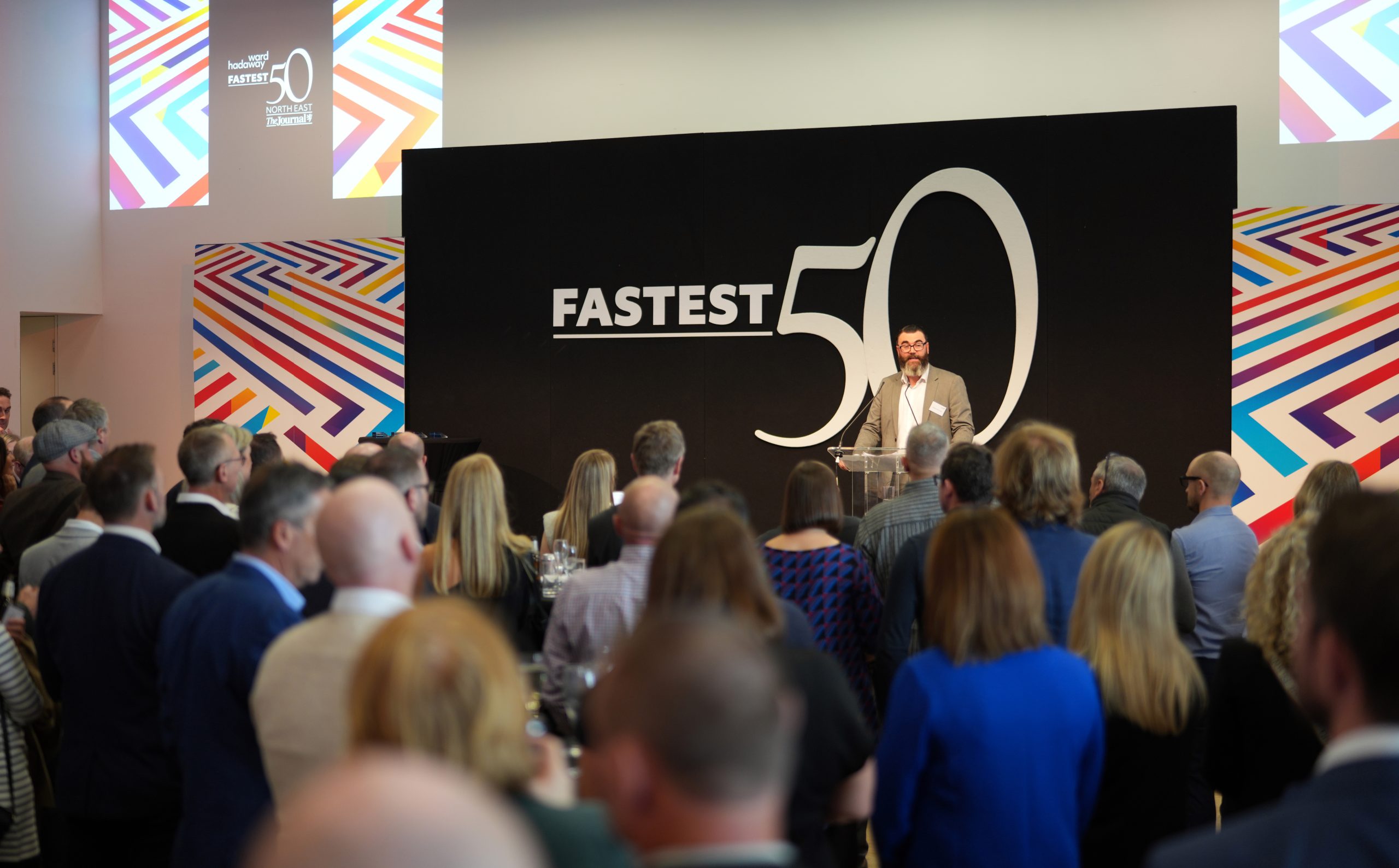 The 26th Ward Hadaway North East Fastest 50 Awards, a key highlight in the region's business calendar, took place last week at BALTIC. The event spotlights the success and prosperity of North East businesses.
The awards, which take place annually in partnership with The Journal, recognise innovation, creativity and sustained growth of our region's businesses. The overall winner, which also won the fastest growing medium sized business award, was Sunderland-based RE:GEN Group, a key player in the North East social housing market, providing innovative, sustainable housing solutions.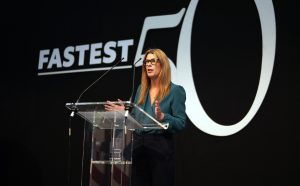 The awards welcomed keynote speaker Joanna Feeley, the founder and CEO of TrendBible, which specialises in predicting future trends for businesses. She said: "Standing here, amidst the North East's fastest-growing businesses, is not just an honour but a testament to the strong entrepreneurial spirit that thrives in our region. The North East is a hotbed of creative and inspirational talent that constantly pushes boundaries. And the way we develop and nurture this talent not only sets us apart from other areas of the country but it also plays a vital role in the success we are celebrating today. We just need to look at the innovative PlanBEE apprenticeship in our construction sector which has now been rolled out globally as a great example of the way we produce first class workforces, providing a blueprint for how emerging talent drives business growth.
"As business leaders, we must continue to  provide opportunities to our future workforce, ensuring they reach their full potential. I'm passionate about North East companies creating pathways for regional talent. At TrendBible we do this through graduate and apprentice programmes, ensuring their skills are cultivated right here in the North East to create not just jobs but long term careers in the region."
Through its 26-year history, the Fastest 50 has recognised not just larger workforces and bigger profits but the innovation, dynamism and vigour that has become symbolic of the North East business community. The list features large and small businesses from a diverse range of industries that are powered by ambition, talent and tenacity.

Damien Charlton, a partner at Ward Hadaway who also spoke at the event, said: "The continued progression of North East businesses is truly commendable. What strikes me most is the relationship between companies and their workforces which is the catalyst in their quest for further success. There's also a shared positivity and resounding pride that echoes throughout our business community that enables us to keep breaking new ground, develop exciting ideas and plans, and create a unique authenticity that powers growth. Congratulations to you all, your passion, perseverance, and productivity is clear for all to see – well done."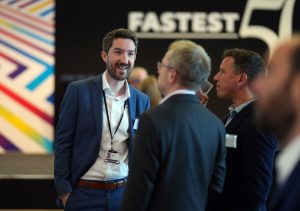 From Sunderland and Stockton-upon-Tees to Billingham and Bishop Auckland, this year's Fastest 50 have achieved a combined turnover that's £932 million more than three years ago. Across diverse sectors, North East businesses have not only weathered significant challenges but created real opportunities for innovation and growth.
RE:GEN Group spearheads the list, boasting an impressive turnover growth rate of 176%. As well as being crowned the overall fastest growing business of the year, the company also collected the award for the fastest growing medium sized business.
Middlesbrough-based Double Eleven, a video game developer, won the large category this year. Established 14 years ago, the business achieved a 400 per cent growth rate in just 24 months, between 2020 and 2022. Aspect Facades, which hails from Newton Aycliffe, was 2023's fastest growing small business of the year, disrupting its sector with innovative, safer and sustainable roofing systems.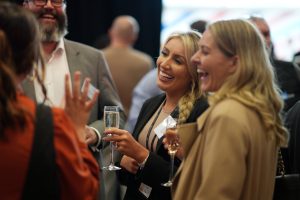 Ward Hadaway's managing partner Martin Hulls said: "It is a privilege to recognise and celebrate the fastest growing North East businesses, and to do so for the last 26 years. As a law firm, we work with a wide range of organisations in the region, and we see first-hand the passion, creativity and drive to develop, evolve and succeed. We also see the intrinsic value in nurturing talent from within, and retaining it within our region. This is why at Ward Hadaway we invest significantly in our trainee and apprentice programmes and champion professional development at every career stage.
"Today is about the success of our region's businesses and their promising futures. Their achievements highlight the formidable spirit and innovative capabilities that exist within the North East and it is a pleasure to celebrate their exceptional growth and prosperity."
The North East Fastest 50 growing, independent businesses are based on Companies House data and relate to the previous three years of trading. 2023's winners are based on the business period between 2020 and 2023.
COO Brinsley Sheridan said: "Wow, what an achievement to take home not one but two awards! It stands as a significant testament to the commitment of our team who always strive to deliver on our promises for the clients and communities we support. We want to thank our team and our clients for continuing to be part of our journey – it's great to be in this position, celebrating our success."
COO Brinsley Sheridan said: "Wow, what an achievement to take home not one but two awards! It stands as a significant testament to the commitment of our team who always strive to deliver on our promises for the clients and communities we support. We want to thank our team and our clients for continuing to be part of our journey – it's great to be in this position, celebrating our success."
Finance and Commercial Director Kimberley Turner said: "It's incredible to win the large category which is down to every single person who is part of the Double Eleven team and their relentless hard work, creativity and passion for the work that we do. Our success is a collective effort and we're over the moon to be taking home this award."
Co-founder Dan Parker said: "This win reflects the diligence and tenacity amongst the team that drives the business forward. It's an exciting time for us as we continue to expand and innovate within our sector, and it's been wonderful to share our success at this event with like-minded, go-getting businesses. Thank you."
Please note that this briefing is designed to be informative, not advisory and represents our understanding of English law and practice as at the date indicated. We would always recommend that you should seek specific guidance on any particular legal issue.
This page may contain links that direct you to third party websites. We have no control over and are not responsible for the content, use by you or availability of those third party websites, for any products or services you buy through those sites or for the treatment of any personal information you provide to the third party.

Follow us on LinkedIn
Keep up to date with all the latest updates and insights from our expert team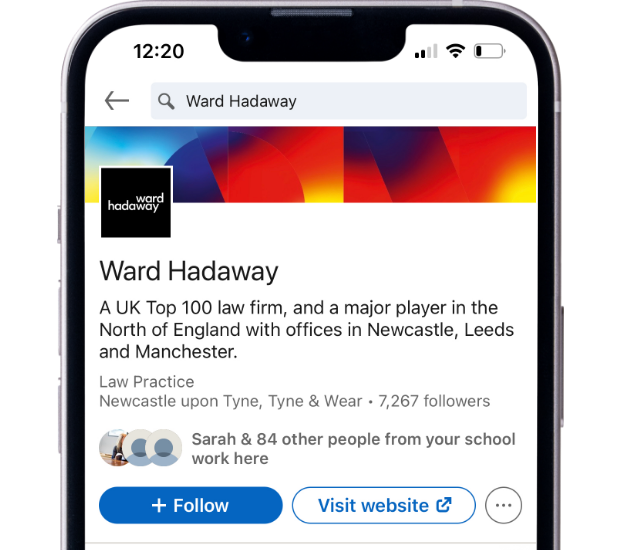 What we're thinking
This Nutshell will review Framework Agreements, under the PSR, explaining their scope and procedural requirements.

Our Local Authority round up provides brief summaries of topical information on a weekly basis, to keep you aware of the changes and updates relevant to you.

On 22 November 2023, Chancellor Jeremy Hunt presented his Autumn Statement to Parliament. Below is a summary of several announcements that were given which will impact the social housing sector.

On 4 December 2023, the Home Secretary unveiled a five-point plan designed to reduce immigration numbers and curb abuse of the immigration system.

This Nutshell will analyse the Competitive Process, explaining its scope and procedural requirements.

The Court of Appeal has this week handed down its decision in Churchill v Merthyr Tydfil County Borough Council [2023] EWCA Civ 1416. This was effectively a test case which centred on whether or not unwilling parties can, in appropriate cases, be forced to engage in a "non-court based dispute resolution process".

The Christmas period is arguably the busiest time of year for retail businesses and the extra support from temporary workers, or 'Christmas temps' can be essential to handle the increase in workload, cover absences and meet increased business demand. However, it is important that employers are aware of the employment related rights and obligations that employing a Christmas temp involves.