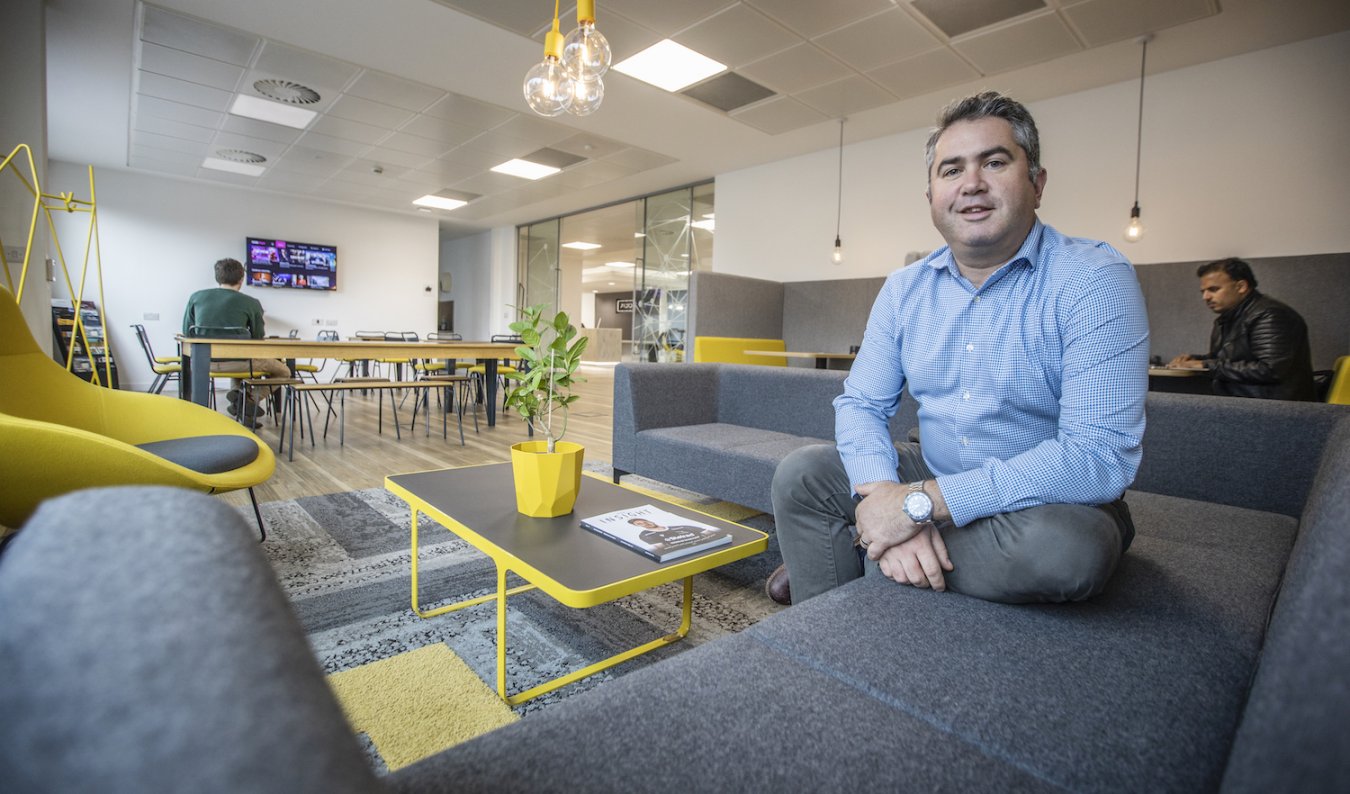 Agile working can improve productivity in your business. Employment Partner, Paul Scope at Ward Hadaway and Pete Watson of cloud based IT solutions firm, Atlas Cloud, explore the benefits.
Attitudes to work are shifting at pace. Millennials are demanding and driving changes to working patterns and a four-day working week could soon be the norm. The CIPD, the Chartered Institute that represents HR and people development professionals, called flexible working a 'Megatrend' in its 2019 report on the subject.
According to Paul, who advises clients on a range of employment issues, organisations ignore the changing trends in working practices at their peril.
The modern workforce is demanding more work/life balance and that doesn't include being tied to a desk 9am-5pm, five days week, in a fixed location. Figures from a 2017 Labour Force survey, revealed as many as 63.9% of employees have some form of working arrangement with their employer. And innovations in cloud based technology and advancing IT are facilitating these changes.
Paul said; "In the past decade we have seen a huge shift in the expectations of employees, driven initially by millennials entering the workplace and demanding change and then by technology that allows everyone to think flexibly. Today, if you want to attract and retain the very best talent, you need to offer appealing and flexible working terms that meet the needs of your workforce, not the other way around."
Commenting in The Guardian, Natalie Pancheri, HR Policy Adviser at the London School of Economics (LSE) explained that flexible arrangements often benefit companies too; "The benefits of flexible working are well established, from increased employee engagement to better performance."
Pete Watson of Atlas Cloud agrees; "Working anywhere with an internet connection, whether home, at a client site or while commuting, allows employees to be more productive. Not to mention the fact that employee well-being improvements will bring about a better quality of work, with your workforce being in the best possible frame of mind."
You may need to invest in the right technology solutions to make things work seamlessly. Pete continues; "Hosted desktop technology can liberate a company from the constraints of their existing IT. By moving desktops and applications to the cloud, employees can access everything they require and perform all of their work-related tasks from anywhere, at any time, and on any device."
Of course, there are challenges. Remote working can undermine the team ethic and if your colleagues aren't together every day, those subtle cues picked up face-to-face can be lost. Often, as you introduce an agile policy, there might also be an inherent suspicion; what are employees doing when you can't physically see them?
But the challenges are manageable, according to Paul; "The onus is on managers to set boundaries and know what colleagues are delivering, work wise. Regular, open communication is key to success. If you balance flexibility with accountability, set clear objectives and then capture evidence of delivery, the rewards can be huge."
It's also about setting boundaries and expectations that are bespoke to your business. For example, within the professional services community, once you have a certain level of experience you can work with very little supervision, so 100% agile working is possible. However, more junior members of the team will require additional support from those senior team members, so a combination of face to face and agile practice will work better.
Paul concludes; "Businesses are adapting and providing their employees with agile working opportunities right now. If you don't offer them, your competitor will, and that helps them attract the best and brightest talent around and gives them the competitive edge. Don't get left behind."
Paul's top tips for implementing agile working:
Get the right technology in place to offer remote working that won't be detrimental to your business.
Ensure you have a culture of honesty, transparency and trust. It's hard to make agile working arrangements succeed otherwise. This culture must be pressed home through line managers, from the very top down. It's not a case of introducing flexible working then walking away.
Have a policy that sets out guidelines and expectations.
It's not one size fits all. Agile working is great for professional service businesses but isn't always well suited where products are being developed and sold, for example in factories.
To talk to Paul about how Ward Hadaway could help with your People needs, please get in touch.
Please note that this briefing is designed to be informative, not advisory and represents our understanding of English law and practice as at the date indicated. We would always recommend that you should seek specific guidance on any particular legal issue.
This page may contain links that direct you to third party websites. We have no control over and are not responsible for the content, use by you or availability of those third party websites, for any products or services you buy through those sites or for the treatment of any personal information you provide to the third party.