When we last spoke to some of the fastest growing privately owned companies in Yorkshire, as part of our Inspiring Growth series of articles in October 2020, many businesses stood at a crossroads.
They bore the battle scars of Covid, financially, operationally and culturally. The fight was – and is – ongoing. Businesses were working through the most tumultuous times, doing everything possible to support customers and colleagues. Many had found innovative and inspiring ways of adapting, surviving and in many cases, even thriving.
And while times remain turbulent, six months on, many businesses are now in a place of reflection and reassessment. They know now that change is for the long-term, that Covid has impacted many of our long-held business practices, but that it has also created new opportunities, improved processes and ways of working that they will take forwards into the future as we rebuild a stronger, more resilient economy.
To celebrate the Fastest 50 2021 – the annual awards celebrating the fastest growing, privately owned businesses across Yorkshire – we are partnering once again with The Yorkshire Post. What does the future hold? And why is Yorkshire still a great place to do business? Whilst we don't have a crystal ball, by sharing the success stories of businesses and leaders in our region, through the Inspiring Growth series of articles, we can understand more about what lies ahead and how to flourish in a Covid-shaped world.
One thing is clear. There is an ambition to advance in our region, shared alike by businesses and support organisations like the Leeds City Region Local Enterprise Partnership and Leeds BID. Tackling the skills gap, increasing productivity, addressing infrastructure requirement, the environment and health inequalities that are a legacy of Yorkshire's industrial past are all on the agenda.
Businesses in Yorkshire play a huge role in making that change happen – and they are represented across many different sectors, from the traditional – manufacturing, engineering and construction – to emerging new technologies and digital disruptors.
There is an ambition to become a world leader in healthcare technology, buoyed by the six NHS and government health headquarters based in Yorkshire, including the newly formed NHS X. Our manufacturing prowess knows no bounds, with high numbers of businesses and skilled jobs in the region. Meanwhile, our tech sector continues to flourish, with places like Saltaire being real centres of excellence. We have the largest regional finance centre outside London, which means businesses have unparalleled access to finance to grow and scale at pace. The recent Budget announcement that Leeds is to be the home of the UK's first infrastructure bank to invest in public and private projects to finance the green Industrial Revolution is a real boost for the region.
Jonathan Pollard is a Corporate Partner at Ward Hadaway in Leeds and an advocate for Yorkshire businesses. He said; "There is a vibrancy and enthusiasm about business in Yorkshire. Leeds has grown quickly, especially in terms of the finance and legal sector, and is now one of the most highly regarded commercial hubs in the country.  Investors throughout the region are seeing great opportunities to invest in growing businesses and we see this through our work with investors like Mercia and the Northern Powerhouse Investment Fund (NPIF).
"What we have witnessed since the start of the pandemic is an ability from Yorkshire businesses of all types to innovate, adapt and seize opportunities. We are privileged to have a diverse, dedicated and skilled workforce, fueled by Yorkshire's first-rate universities, as well as huge financial clout not seen outside the capital and continued investment in state-of-the-art commercial space".
"All this puts us in a unique position for growth as the economy rebounds. I remain supportive of and confident about the future of business in Yorkshire and look forward to supporting them along the way."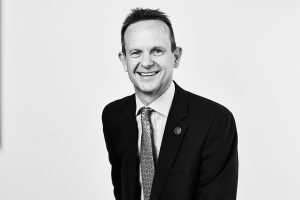 Andrew Cooper is Chief Executive of Leeds BID. Commenting on the ongoing success of businesses in Leeds and the impact on the wider Yorkshire area, he said; "Leeds is home to an array of international and national firms operating alongside booming independent businesses. It is placed among the country's top ranking retail destinations, has a rich cultural and creative core and its educational establishments provide key talents and skills contributing to the success of the city. Despite the pandemic, we are seeing ongoing developments with investors looking at Leeds in the long term. As its name suggests, Leeds leads the way – it is an economic powerhouse, innovative, creative, as well as resilient, proud and extremely friendly."
With all this in mind, we will spend the next six weeks taking a look at some of Yorkshire's most exciting and dynamic businesses, through our latest Inspiring Growth series, exploring the strategies and plans that led them to success.
Many of them feature in our annual and much anticipated Fastest 50 A-Z list, which we'll publish next week, recognising and celebrating the fastest growing, privately owned businesses from across the region, as well as revealing the hotly contested winning small, medium and large enterprises.
The fight for economic recovery is on and the odds are very much stacked in Yorkshire's favour.
Please note that this briefing is designed to be informative, not advisory and represents our understanding of English law and practice as at the date indicated. We would always recommend that you should seek specific guidance on any particular legal issue.
This page may contain links that direct you to third party websites. We have no control over and are not responsible for the content, use by you or availability of those third party websites, for any products or services you buy through those sites or for the treatment of any personal information you provide to the third party.