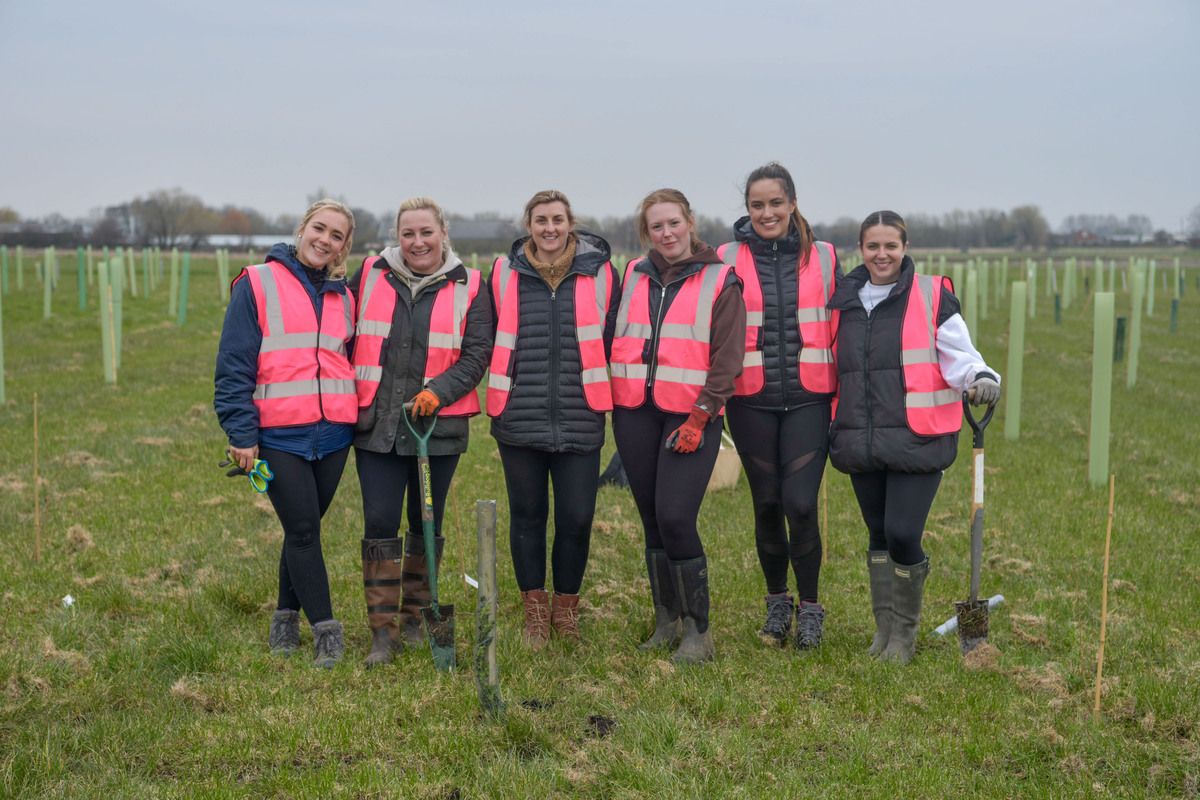 Global hair and beauty brand CLOUD NINE was recently listed in Ward Hadaway's 2022 Yorkshire Fastest 50.
Ranked as Yorkshire's 24th fastest growing company, sustainability is at the heart of CLOUD NINE'S brand ethos. Here, we speak to CEO, Martin Rae to find out more about how this approach is helping people, profits and the planet.
"The beauty industry uses 142 billion units of packaging each year. 80 per cent of electricals aren't recycled. That's not acceptable," says Martin Rae, CEO of global hair and beauty brand CLOUD NINE, which is based at Hornbeam Park in Harrogate. "We owe it to our customers and to every community across the world to create the change needed in the industry. Our founder, Robert Powls, set his heart and mind on providing a real alternative to the damaging hair tools on the market – and this applies not just to hair but to our planet too."
Established in Yorkshire in 2009, CLOUD NINE is a leading global brand of hairstyling tools including hairdryers, straighteners, irons and wands. In fact, only last week, Bridgerton star, Nicola Coughlan stepped out on the red carpet at the Met Gala, with beautiful locks styled using the brand's styling tools.
From 2011, CLOUD NINE products were selling in large retail stores including Harvey Nichols and John Lewis. With core values focused on inclusivity, compassion and consideration, one of the key pillars of the business is sustainability. CLOUD NINE has continued to break the mould, developing innovative hairstyling products that not only meet customers' evolving needs but continually consider the impact on the environment and local communities too.
Martin explains: "The hair and beauty industry can be crowded and competitive but we saw a gap in the market to create high-quality styling products that are kinder and gentler to use, but still deliver great results. Because of this, we've been able to develop a brand that caters to different hair types and recognises diversity in beauty. We pride ourselves on being kinder to hair, to people and to the planet. All that we do as a business, we do in the kindest, most sustainable way possible."
And CLOUD NINE has certainly not taken its role as a responsible and sustainable beauty business lightly. The company is unique within the sector in establishing and managing a styling tool recycling scheme. Under the initiative, CLOUD NINE recycles straighteners, curling wands and hair dryers – whatever their condition or brand – for free. The company has also partnered with waste collection provider CleanHub to help remove ocean-bound waste from the environment. The company recently delivered a keynote address at the Sustainable Supply Chain Conference, further cementing their position as leaders in the field.
"We've committed to collecting 1,000kg of plastic to offset the plastic we emit from global sales of our most popular products, our Magical Quick Dry Potion and Amplify Spray," says Martin. "We're highly conscious of packaging use in our industry which is why, so far, we've reduced packaging use by 30 per cent and introduced an eco-packaging option for selected products. Every time a customer chooses our eco-packaging, we also plant ten trees with environmental organisation Ecologi. We have planted 215,000 trees to date, reflecting our dedication to reforestation projects worldwide."
Alongside these initiatives, the company has established a list of nine commitments that outline how it is being kinder to the environment. These include obligations around waste management, carbon neutral deliveries, single-use plastic and reforestation.
With revenue over £26 million, a figure that is growing rapidly, the brand's presence in seven countries worldwide and over 60 employees, the business has set its sights on further growth as it continues to develop innovative products and do its best to be a responsible organisation."
Emma Digby, Executive Partner at Ward Hadaway Leeds office, said: "The values that CLOUD NINE has built a global brand upon are hugely commendable and have no doubt been fundamental to its success over the past 13 years. Born and bred in Yorkshire, CLOUD NINE is a wonderful role model to businesses, showcasing how a responsible and ethical brand with strong and clear principles can power growth and continued success. It's great to see them in this year's Fastest 50 list, highlighting just why purpose-led business go hand-in-hand with profit."
Martin adds: "We hope that leading the way in sustainability in the industry will encourage and empower other businesses to do their bit too – it's a responsibility that can and should be embraced by all of us. We can do better, a lot better, if we all work cooperatively towards a more environmentally friendly and caring future."

Please note that this briefing is designed to be informative, not advisory and represents our understanding of English law and practice as at the date indicated. We would always recommend that you should seek specific guidance on any particular legal issue.
This page may contain links that direct you to third party websites. We have no control over and are not responsible for the content, use by you or availability of those third party websites, for any products or services you buy through those sites or for the treatment of any personal information you provide to the third party.