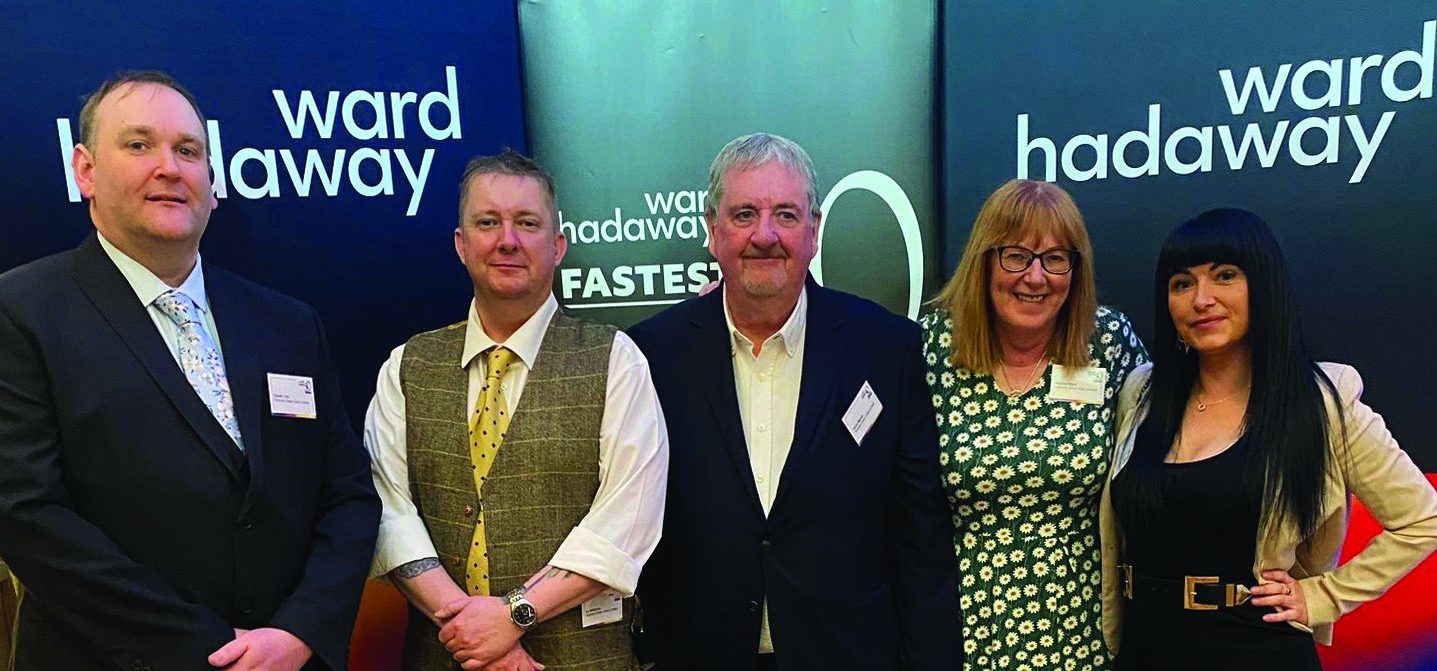 Thomas Owen Care was recently named as one of the fastest growing businesses in Yorkshire in Ward Hadaway's 2022 Fastest 50 list, published in partnership with The Yorkshire Post. Here, we talk to its founder, psychiatric nurse, Kevin Martin.
One of Kevin Martin's proudest moments came when the mother of a resident with complex mental health needs told him; "Thank you for keeping my son safe and happy. I can finally sleep again." Charlie (not his real name) had been in and out of the mental health and social care system since he was 12 years old. Now in his 20s, Kevin's business, Thomas Owen Care, provides a calm and safe place for Charlie to live, looked after by a team of highly specialist professionals who understand and manage his needs.
"Sometimes people can't be 'fixed'", says Kevin, talking about the residents Thomas Owen Care looks after. "They have experienced so much trauma and stress and now have severe mental health issues that aren't necessarily going to go away. What they need is somewhere that is calm, caring and safe, where they can be the best versions of themselves, whatever that looks like. They need to feel accepted and secure and looked after – have three square meals, ensure they take their medication, but more than that – live a good life. We treat all our residents with the dignity and respect they deserve."
Kevin says that for many residents, family relationships have often broken down prior to them coming to Thomas Owen, but that once they arrive, those relationships can begin to repair. "Our residents have extreme needs. It's often hard to stay in touch with a mentally ill relative, but once they come to us, and get back on an even keel, we help get those relationships back on track. Most people are here for the long-term. They're of all ages, including a number in their 20's whose mums come and visit quite often and we get to know the families just as well."
Thomas Owen Care currently looks after 75 patients over two sites in Leeds and Dewsbury, employing 140 members of staff. A third facility in Dewsbury is currently being developed, offering 40 more beds on a two acre site.
Empathy and quality are at the heart of Kevin's approach. Trained as a psychiatric nurse and spending his early career within the NHS, before moving into the private sector, he founded Thomas Owen in 1989. Kevin realised that there was – and still is – a huge gap in the market for providing high quality care for those people with complex mental health needs.
"What we do is important, but it's not easy. In my early career I was working with elderly patients with dementia. Later, I began working with some patients with serious psychotic issues and they weren't doing well. The system simply didn't cater for them, it was like a revolving door; get medicated, rehabilitation, back into the community, then relapse. Some had been rehabbed over 10 times, but they were still struggling. I realised there was a huge unmet demand to look after these people well. So, I developed our service to meet these needs."
Thomas Owen's success, he believes, is down to being the best at what they do, plus pure hard work. "It sounds simple, but you have to be good at what you do and you have to work hard. There are no shortcuts. I am proud of the culture we have built here, and of the professional quality of our care."
As a result, Kevin says they have a very low turnover of staff. "We nurse. That is our core business and I feel very strongly that our nurses should do just that – nurse. That is our passion, but we know that for many nurses, after they first qualify within the NHS, they very quickly get caught up in bureaucracy and are pulled away from their core work.
"So, we have administrators, chefs, maintenance teams – they fulfill their roles so our nurses can get on with using the core skills they were trained in. All our psychiatric nurses know every single resident in our care – and as old fashioned as it sounds – I came up in the NHS system where the Ward Sister acted as the central pivot of all care, co-ordinating and managing the care from the Senior Consultant to the ward cleaner. She knew in exact detail the patient's condition on her ward along with all the nursing staff. Our Registered Managers do the same and are closely involved with every resident. That respect for nursing staff, for each other, for the job that we do, that is what we value here. And we make sure we tell our people how much they are valued and never take them for granted."
Flora Mewies is a Partner at Ward Hadaway. She said; "The rapid continued growth of Thomas Owen Care demonstrates that great business acumen can go hand in hand with an empathetic, kind and caring approach. It's not just about the services Thomas Owen offers, but also the pride and respect they show for their residents and their team, building a culture that values professionalism, quality, and hard work. I look forward to seeing their continued growth and success."
With demand through the roof the waiting list for beds is endless. "With my business hat on, I see no sign of our business slowing down and we will continue to meet that need. With my nursing hat on, I'm so proud of what we do here, and I wish more people could access the type of care and support we offer here – because I see first-hand the positive effect on resident's lives, and the lives of their families. It's humbling."

Please note that this briefing is designed to be informative, not advisory and represents our understanding of English law and practice as at the date indicated. We would always recommend that you should seek specific guidance on any particular legal issue.
This page may contain links that direct you to third party websites. We have no control over and are not responsible for the content, use by you or availability of those third party websites, for any products or services you buy through those sites or for the treatment of any personal information you provide to the third party.