On Monday 21st March, Claire Russell, Founder and CEO of Mental Health in Business joined us to discuss the role of a Mental Health First Aider and the impact they can have in your workplace.
We were also joined by Vicky Sands, Human Resources Lead at Organon (UK, Northern Europe and Israel) and Claire Boardman, HR manager at Oasis Community Housing, who spoke about the impact that Mental Health First Aiders have had on their organisations.
During the video our panel of experts cover:
The role of a Mental Health First Aider.
What makes a good MHFA?
How MHFAs can have a positive impact on the wellbeing of your workforce.
How organisations can successfully embed the MHFA role.
Watch Below

Following on from our webinar, our panel of experts have put together all of the questions that arose from our discussion around the topic of Mental Health First Aiders. Click here to view these FAQs.
Please note that this briefing is designed to be informative, not advisory and represents our understanding of English law and practice as at the date indicated. We would always recommend that you should seek specific guidance on any particular legal issue.
This page may contain links that direct you to third party websites. We have no control over and are not responsible for the content, use by you or availability of those third party websites, for any products or services you buy through those sites or for the treatment of any personal information you provide to the third party.

Follow us on LinkedIn
Keep up to date with all the latest updates and insights from our expert team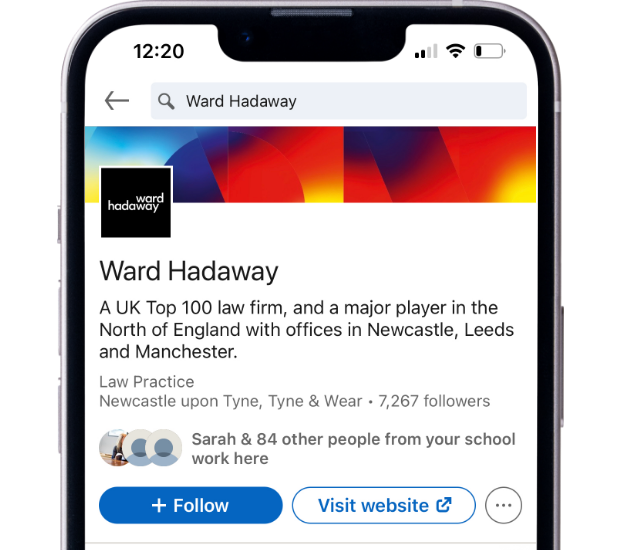 What we're thinking
Ward Hadaway's employment law update is back this Spring. Taking place via Zoom on Wednesday 26th April at 10am.

Discrimination compensation, unlike compensation for unfair dismissal, can cover both financial and non-financial losses.

I'm sure we've all seen the clips on social media of delivery drivers falling over, neighbours putting parcels in bins and overly inquisitive wildlife... all recorded on home CCTV systems such as "Ring Doorbells".

Our Local Authority round up provides brief summaries of topical information on a weekly basis, to keep you aware of the changes and updates relevant to you.

On 25th April at 10am our Housing Management Law School returns for it's Spring term.

In the midst of an unstable economic climate, with news of a potential recession and "The Great Resignation" dominating headlines, it is now more important than ever for businesses to consider how to best protect themselves.