Gareth is a Partner who specialises in IT, IP and Energy law.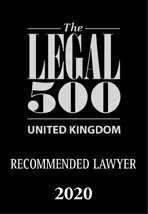 He acts for a variety of companies within the IT, bio-tech and energy sectors, from multinationals through to well-funded European and US start-up enterprises. Gareth provides advice on their day to day and longer term strategic business issues.
Gareth has completed numerous secondments with client companies and has experience in fronting transactions on behalf of clients during pre- and post-contract negotiations.
He has extensive experience advising on contentious and non-contentious matters in the IT, bio-tech and energy sectors including:

software licensing and development
maintenance / support
consulting services
implementation projects
outsourcing
reseller / agency relationships
data protection compliance
structuring of joint ventures
advising on IT, bio-tech and energy-related regulatory issues
project finance and related ancillary corporate matters
Experience

Gareth's recent experience includes:
Acting for a software company on a multi-million pound software development agreement with a utility company
Acting for a software company on a multi-million pound software development agreement with a tobacco company
Acting for a software company on a multi-million pound software licence agreement with an international mining operation
Acting for an Irish start-up company in respect of an application service provision agreement in the gambling sector
Acting for a start-up company in respect of a SaaS website hosting solution, including establishing contracts to cover the roll-out of the service through reseller channels
Acting for an ERP consulting company in a multi-million pound dispute with a customer relating to an implementation project
Acting for a public sector body in the procurement of mission-critical software with significant data protection aspects
Advising for a waste-to-energy developer on its growth strategy and fund raising issues
Advising a start-up company on a portfolio of battery storage projects
Advising an IT company on seed funding options and share schemes
Advising an IT company on funding options in respect of its first equity investment
Advising on the implications of the feed-in tariff regime and related commercial opportunities
Advising a technology provider on the viability of waste stream options in relation to a bio-ethanol project
Advising a developer in respect of multiple AD sites
Advising a solar p.v. company on contracting issues relating to a residential rooftop scheme
Memberships / Networks

Society for Computers and the Law
University Ambassador
Leeds Digital
Board Member