Frank is a consultant in the property department with over 25 years of experience across local government, planning and most particularly regeneration, compulsory purchase and compensation.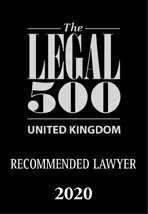 Frank is recognised as a leader in his field, with particular expertise in compulsory purchase.  He regularly speaks at conferences, seminars and workshops and is a Legal Associate of the Royal Town Planning Institute (LARTPI); a member of the Law Society's Planning Panel; a member of the Compulsory Purchase Association; and is recognised as a leading practitioner in planning and compulsory purchase by Chambers and the Legal 500.
Frank has undertaken original research and has written extensively on compulsory purchase beginning with a Review of Usage and Best Practice: Planning and Housing CPOs 2003-9 for The Northern Way's Regeneration Momentum initiative and three subsequent reports, as well as articles such as in Property Law Journal (May 2015) analysing changes in compulsory purchase legislation.
Experience
Frank has acted on a wide range of regeneration projects, especially town centre and housing market renewal schemes. In addition he has extensive experience across the planning and environmental spectrum advising local planning authorities, developers and landowners on matters including environmental impact assessment; development plans, enforcement; highways; listed buildings; waste; noise; and ratings.