TODAY is the day when we reveal the businesses who have made it into the Ward Hadaway Yorkshire Fastest 50 2016 – the comprehensive list of Yorkshire's fastest-growing companies.
Organised by law firm Ward Hadaway and backed by The Yorkshire Post, the list highlights and celebrates privately-owned companies in the region who have shown the largest growth over recent years with the aim of recognising high achieving companies and encouraging others to follow in their footsteps.
The Ward Hadaway Yorkshire Fastest 50 2016 contains businesses from a wide range of sectors from IT to transport, taking in everything from pet accessories to surgical techniques.
It has been compiled in association with Top 100 UK law firm Ward Hadaway, which has itself seen its Yorkshire operation grow considerably since setting up in Leeds in 2008.
Jamie Martin, Managing Partner at Ward Hadaway, said: "We are very proud to present the sixth Yorkshire Fastest 50 which continues to produce brilliant examples of all that is best about business in Yorkshire.
"It also demonstrates the sheer variety of companies who are succeeding in growing their businesses, creating jobs and prosperity and attracting investment into the region.
"It is these companies which are the real engines of the Northern Powerhouse, helping to drive forward not only Yorkshire's economy but that of the whole of the North of England.
"As we continue to await progress on the delivery of the Government's agenda for the North of England, here are 50 great reasons to be optimistic about Yorkshire's future."
Following today's publication of the Ward Hadaway Yorkshire Fastest 50, an awards ceremony will take place at Aspire Leeds on Friday March 18 when the winners of the Ward Hadaway Yorkshire Fastest 50 2016 will be revealed.
There, awards will be given to the fastest growing small, medium and large businesses, as well as an overall award for the fastest growing business of the year.
Here is the Yorkshire Fastest 50 for 2016 in alphabetical order:
Advanced Forwarding Limited, Bradford
Part of the Advanced Supply Chain group, this company provides a range of logistics and international freight forwarding services and also appeared in the 2015 list. Sister company Advanced Processing Limited appeared in the 2014 list.
AJ Foam Ltd, Dewsbury
This company manufacture and stocks memory mattresses, pillows and mattress toppers and has over 16 years' experience in the sector.
Auto Silicone Hoses, Mirfield
Winner of the fastest growing medium-sized business in 2014 and runner-up in the same category in 2015, this company lays claim to be the UK's largest manufacturer, distributor and stockist of Performance Silicone Hoses and Performance Race Parts for the automotive sector.
Caval Limited, Leeds
Caval is a construction recruitment specialist which operates across a range of sectors. Clients include Laing O'Rourke, Balfour Beatty and Interserve.
Chippindale Plant, Leeds
Operating across nine sites in the North of England, Chippindale Plant provides a hire and sales service to the construction sector with products including plant, tools, attachments and site accommodation.
Concept Recruitment, Leeds
Formed in 2006, this recruitment specialist has grown rapidly across the North of England operating mainly in the industrial, technical, driving, on-site managed service and healthcare & clinical sectors. It appeared in the 2015 Yorkshire Fastest 50.
Conservatory Outlet, Wakefield
Conservatory Outlet is a UK-wide network of home improvement companies, specialising in the installation of double glazing windows, replacement doors, conservatories and bespoke orangeries.
Construction Marine Ltd, Leeds
This civil engineering specialist's services include rail construction and maintenance, highway maintenance and marine civil engineering. It also appeared in the 2015 Yorkshire Fastest 50.
Corinthian Brands Limited, Knaresborough
Formed in 2011, Corinthian Brands produces and sells a range of soft and alcoholic drinks. Directors of the company have over six decades of combined experience in the drinks industry.
D.M. Keith Ltd, Leeds
This motor dealership sells new and used cars from Skoda and Seat as well as providing servicing and repairs. It has six sites across Yorkshire and appeared in the 2015 Yorkshire Fastest 50.
Drawn Metal Group, Leeds
A shopfront and façade specialist, Drawn Metal Group's clients include prestige brands such as Calvin Klein, Ferrari, H&M, Lacoste, Tiffany & Co and Superdry.
ESP Systex, Hull
Part of the ESP Group, ESP Systex provides online payment and ticketing solutions to organisations including Transport for London and the Association of Train Operating Companies. It was runner-up in the fastest growing large business category in the 2015 Yorkshire Fastest 50.
Express Bi-folding Doors, Leeds
Express is a leading specialist manufacturer and installer of bespoke aluminium folding, sliding door, aluminium window and roofing products. The company has grown from three employees to more than 160 staff.
Ford Windows, Sheffield
Founded in 1976, Ford Windows manufactures and installs PVCu windows, doors and conservatories. As well as its headquarters in Sheffield, the company also has an office in Glasgow. It was in the 2015 Yorkshire Fastest 50
GB Terminals (Northern) Limited, Grimsby
This company is part of the GBA Group, which provides transport and logistical services to motor manufacturers and shipping lines.
GH Brooks, Harrogate
GH Brooks is a family-run builder's merchant which has been running for over 50 years. The present family has owned the company since 1979.
Global Autocare, Leeds
Formed in 1997 as a vehicle maintenance centre, this company has grown to providing a range of services to companies with fleets of all sizes.
Guardian Electrical Solutions Limited, Sheffield
Guardian Electrical Solutions is a leading UK provider of electrical safety services, specifically inspection and testing of fixed installations.
Harron Group Limited, Leeds
This housebuilder creates residential developments across Yorkshire and into the Midlands, offering a wide range of sizes and types of new homes.
High Seat Holdings Ltd, Batley
This furniture maker has been producing hand-made furniture for more than 40 years and sells its products in shops right across the country.
High Street TV, Harrogate
Since launching in 2008, this shopping channel retailer has grown rapidly into a multi-channel business encompassing TV, online and print sales as well as via high street chains.
Hudson Contract Services, Bridlington
This business has been providing audit, contract and payroll services to the construction industry since 1996 and works with more than 2,000 customers across the UK. It was in the 2013, 2014 and 2015 Yorkshire Fastest 50 lists.
K Rouse Civil Engineers, Leeds
Formed in 1995, K Rouse Civil Engineers is a subcontractor in roads & sewers infrastructure, commercial and residential groundworks, civil engineering, and specialist works for the rail, utility and power sectors.
Mac's Transport (Northern) Limited, Huddersfield
Founded in 1973 by its present owner, this is one of the largest family-owned truck sales establishments in the UK.
Magma Ceramics & Catalysts, Dewsbury
Winner of the fastest growing medium-sized business in the 2013 Yorkshire Fastest 50 Awards, Magma is a manufacturer and supplier of a wide range of refractory, ceramic and catalyst materials and technology throughout the world.
Martech UK Ltd, Dewsbury
Martech UK Ltd has been designing, manufacturing and supplying a range of lighting solutions to original equipment manufacturers since 1996.
Meridian Motor Group Limited, Knaresborough
Meridian owns and operates a string of franchised car dealerships across the North of England and the Midlands, selling new and used vehicles as well as offering repairs and servicing. It appeared in the 2015 Yorkshire Fastest 50.
Microgard Ltd, Hull
This company is a leading manufacturer of chemical protective clothing for workers involved with a range of materials including chemicals, asbestos and viruses.
Morris & Co (Handlers) Limited, Doncaster
Morris is a scrap metal processing and recycling company, trading both domestically and internationally with facilities in Doncaster and Scarborough.
Mosaic Print Management, York
Mosaic works with clients across the country, offering services from business, marketing and financial print to direct mail, stationery and corporate gifts. It was in the 2015 Yorkshire Fastest 50.
Navartis Limited, Doncaster
This specialist project-focused technical recruitment company provides skilled personnel to clients within the global transportation, civil engineering and utility industries.
PC Specialist Ltd, Wakefield
PC Specialist sells a wide range of computers, from custom gaming PCs to office desktop PCs and allows buyers to configure their own PC.
Penmoor UK Ltd, Huddersfield
Based in Huddersfield, this company rents and leases a range of equipment and machinery.
Pet Brands, Dewsbury
Established in 1967, Pet Brands designs and manufactures accessories and treats for pets and wild birds, serving an international customer base.
Platinum Stairlifts, Keighley
Celebrating its 20th anniversary this year, Platinum Stairlifts makes and supplies domestic curved and straight stairlifts for UK and international customers.
Principle UK, Huddersfield
This is part of the Principle group, which provides a range of brand implementation services to global brands such as BMW, Barclays Bank and stadiums including Wembley and The Emirates.
Riverside Motors, Barnsley
Established in 1982, this car dealership operates from locations across Yorkshire selling models from manufacturers Volvo, Mitsubishi and Seat.
RPP Group Holdings, Leeds
Based in Leeds, this company specialises in providing quantity surveying services.
Serius Group Limited, York
Serius Group specialises in metal recycling services and is based in York.
SICL, Leeds
SICL is a technology company specialising in IT service and solutions to customers in the corporate, SME and public sector markets.
Simon Gibson Transport, Goole
Based in Goole with eight operating centres throughout the UK, this transport company specialises in bulk powder and granular product transport, handling and storage.
Smith Bros, Doncaster
Smith Bros services all areas of mainland Britain with electrical maintenance and installation equipment from the UK's leading manufacturers and suppliers.
SportsShoes.com, Shipley
Originally established in 1982, this company sells a range of specialist sport shoes, equipment and clothing and has sold almost two million pairs of shoes.
Strata Homes Limited, Doncaster
Strata is an established home builder with 16 developments across Yorkshire and the Midlands. Chief Executive Andrew Weaver is the fourth generation of the family to run the business alongside his father, Chairman Irving Weaver.
Styrene Packaging & Insulation Ltd, Bradford
This is a family-run manufacturer of expanded polystyrene (EPS) insulation, building and packaging products.
Triton Construction Ltd, Liversedge
Triton Construction Limited is a general contractor providing construction services across the North of England. The company's experience spans all sectors, with projects ranging in value from £500,000 to £6m.
Vickers Oils, Leeds
Vickers Oils can trace its history back to 1828 and is still led by the fifth generation of the establishing family. It supplies high performance, speciality textile oils to customers across the world.
Walker Modular, Hull
This company is a major maker and supplier of bathroom and kitchen 'pods' to clients across the UK including hotels, student accommodation specialists and hospitals.
Xiros, Leeds
Originally started to develop techniques for treating ACL injuries, Xiros has expanded to develop an extensive range of implants, fixation devices and surgical techniques.
York Mailing Limited, York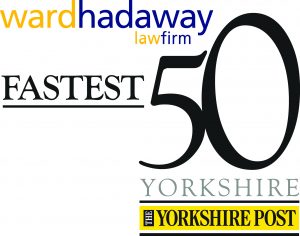 York Mailing is a leading company in the print and delivery of short lead time, high volume, press-finished retail flyers, media inserts and leaflets, mainly for the retail sector. It was in the 2014 Yorkshire Fastest 50.
* Find out more about the Fastest 50 Awards.
The companies in this list have been selected from a table of fastest growing profit-making, private, regional companies, based on turnover growth.
Information has been compiled by researchers at Bradford University School of Management using data which is publicly available at Companies House of UK listed companies.
The average turnover growth has been assessed on a percentage increase based on the difference between turnover figures filed for the last three years.
To qualify, companies must be trading entities and have turnover in excess of £1,000,000 in the last three years of filed accounts, which are up to date as at 31 December 2015. Companies must also have made profits in each of the past three years' accounts and have filed new accounts since last year's awards.
Private limited companies which are subsidiaries of listed companies do not qualify.
Subsidiaries of foreign-controlled companies have been accepted if they have headquarters or a decision-making function in the region.
Ward Hadaway and The Yorkshire Post do not accept any responsibility for any errors or omissions.
Please note that this briefing is designed to be informative, not advisory and represents our understanding of English law and practice as at the date indicated. We would always recommend that you should seek specific guidance on any particular legal issue.
This page may contain links that direct you to third party websites. We have no control over and are not responsible for the content, use by you or availability of those third party websites, for any products or services you buy through those sites or for the treatment of any personal information you provide to the third party.