Today we reveal the definitive list of the fastest-growing companies in the region with the Ward Hadaway North East Fastest 50 for 2018 – in the firm's 30th anniversary year.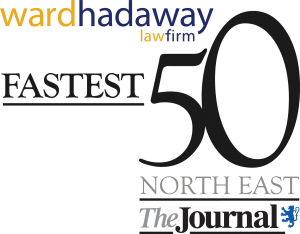 Organised by Ward Hadaway and backed by The Journal, the list highlights and celebrates the achievements of the profitable, privately-owned companies in the region who have grown their turnover by the largest amount in recent years.
This year's Ward Hadaway North East Fastest 50 spans a wide range of sectors from construction and engineering to manufacturers and online retailers.
Damien Charlton, Partner in the Company and Commercial team at Ward Hadaway, said: "This is the 21st time that we have compiled and published the list of the fastest growing companies in the North East and this year's list is impressive as ever.
"It's fantastic to see such a broad range of sectors from all parts of the region represented in this year's awards.
"All of those listed here have consistently grown their businesses over a number of years whilst remaining profitable – something which we can all celebrate. They help attract investment, generating wealth and creating employment across the North East.
"The range of companies in this year's Fastest 50 list again demonstrates the diversity of the region's economy and illustrates how businesses of all kinds can thrive here."
The 2018 Ward Hadaway Fastest 50 has been compiled using publicly available information from Companies House and independently verified.
Following today's publication of the full A to Z list, the Fastest 50 Awards will take place at BALTIC, the Centre for Contemporary Art, in Gateshead on Friday October 12 when the winners of the Fastest 50 2018 will be revealed.
Awards will be given to the fastest growing small, medium and large business with one of these three winners going on to be named the overall fastest growing North East business for 2018.
Here is the Fastest 50 for 2018 in alphabetical order:
Alexanders Motor Group Ltd, Thornaby on Tees
Alexanders is a family-owned and run company, established in 1948 and operating two franchised dealerships in Thornaby on Tees, Teesside and Nether Poppleton in York. This is the fourth year that the company has been named in the Fastest 50.
Applebridge Construction Limited, Middlesbrough
A civil engineering and groundworks subcontractor operating throughout the North East and Yorkshire regions. A family orientated company offering a range of civil engineering services to private, public and industrial projects in the construction industry.
Atkinson Northern Limited, Middlesbrough
A family owned independent builder's merchant with over 150 years' experience in the supply of building materials, with 27 branches located throughout the North of England. The company last appeared in the Fastest 50 in 2011.
Bentincks Ltd, Gateshead
Bentincks specialises in making furniture, as well as sofas and sofabeds. The company also manufactures bedroom furniture through Bentincks Cabinet and currently makes over 1,000 items of furniture a week at its Gateshead centre. They were crowned fastest growing small business at last year's Fastest 50 Awards.
Berryvale Ltd, Stockton-on-Tees
Commercial vehicle repairs.
Biss Underwriting Limited, Ponteland
This is the second year in a row that the company has been named in the Fastest 50. From its base in Ponteland this company provides a range of insurance services.
Central Employment Agency, Newcastle
Established in 1979, Central Employment is a recruitment company specialising in temporary, contract and permanent recruitment across a broad spectrum of industries. It is a recruitment partner for some of the region's largest blue chip employers and established privately owned SMEs. This is the second year in a row that the company has appeared in the Fastest 50 list.
Connection Flooring Limited, Durham
Established in 2012, this online flooring superstore stocks a wide range of high quality floor coverings, accessories, artificial grass and garden furniture.
Connor Group Limited, Houghton-le-Spring
Electronic Manufacturing Services provider.
Crown Care, North Shields
An operator and developer of care homes. Crown Care has recently opened two new homes, with six more in development. This is the third time they have made it on to the Fasted 50 list, having last appeared in 2014.
Cussins Limited, Alnwick
A family managed business, Cussins are housebuilders with developments throughout the North East.
DC Handrails & Ironwork Parts Ltd, Swalwell
This is the fourth year in a row the company has made the Fastest 50 list. DC Handrails and Ironwork Parts was started in 1997 after founder and MD Dave Collins spotted the demand for wrought iron components when fitting plastic handrails. It has since grown to become a leading UK supplier of wrought iron and handrail components.
DFP Services Limited, Durham
Established in 1992, DFP Services provides fire alarm systems, gas, plumbing and heating services throughout the country, with their HQ in Durham and two regional hubs, in Leeds and Manchester.
Dunelm Geotechnical & Environmental Ltd, Durham
Having celebrated their 50th Anniversary in 2016, Dunelm Geotechnical & Environmental provides geotechnical investigation services, ranging from small-scale residential developments to large commercial and industrial developments.
Dynamic CCTV Ltd, Middlesbrough
This Teesside company was established in 1994 with the aim of reducing the prices charged for CCTV equipment. Since then it has relocated to larger premises four times and supplies a wide range of CCTV security and monitoring equipment. This is the second year in a row that the company has appeared in the Fastest 50 list.
eMerchantPay Ltd, North Shields
Established in 2002, eMerchantPay is a payment service provider, partner and specialist which provides international online payment processing services to merchants across the globe. This is the fourth time that the company has appeared in the Fastest 50.
END., Newcastle
This designer menswear retailer was founded in 2005 and operates a flagship store on Grainger Street in Newcastle. It is also a major online seller of high-end men's fashion brands, sourced from across the world. END. appear in the Fastest 50 for the third year in a row.
Fastflow Group Limited, Washington
Fastflow Group provides essential maintenance on key infrastructure assets to blue chip clients across the utility and social housing sector.
FJ Booth Construction Ltd, Guisborough
FJ Booth Construction provides services that include design, fabrication and construction in the petrochemical, oil & gas, industrial, engineering, power generation, nuclear, and biofuels sectors. It has worked on major projects including developments at Heathrow and Gatwick airports and chemical plants on Teesside. This is the second year in a row that the company has appeared in the list.
Goodfellow & Goodfellow Ltd, Peterlee
From its base in Peterlee, this company provides a range of tableware, utensils and other equipment to the catering trade. As well as its headquarters in Peterlee, Goodfellow & Goodfellow has a 'plate cave' showroom on Portland Street, London. This is the second year in a row that the company has made the Fastest 50 list.
Groundwork Services (Durham) Ltd, Durham
Established over 30 years ago, this family run civil engineering contractor provides a range of civil engineering and bulk earthwork services, plant and machinery hire, as well as the construction of synthetic and natural grass playing surfaces.
H. Malone and Sons Ltd, Newcastle
A leading mechanical and electrical services contractor established in 1926, H. Malone and Sons provides services to local and national construction companies, as well as working with local authorities, health authorities and government departments.
Hexham and Northern Marts, Hexham
Established over 100 years ago as the key regional auctioneers for livestock auctions and agricultural services.
IDEC Technical Services Limited, Stockton-on-Tees
Formed in 2003 as a specialist company under the IDEC Group, this company specialises in the design, manufacture and installation of high voltage protection and control systems.
Londinium A&C LLP, Houghton-le-Spring
A business and management consultancy providing a range of services that deliver solutions to mergers/investments, consulting and market analysis.
MBC Summit Holdings Limited, Newcastle
Importer and distributor of footwear, climbing and outdoor equipment, accessories and apparel.
Metnor Group Limited, Newcastle
This is the second year in a row that this company has appeared in the Fastest 50. Founded in the 1960s and originally operating in the heavy engineering sector, the Metnor Group now comprises four trading divisions which operate in the construction, property, mechanical and electrical services and pressure testing sectors.
MTrec, Newcastle
Established in 2006, this recruitment company works in the manufacturing, engineering and warehouse distribution sectors. It operates three main divisions – technical, manufacturing & engineering and industrial – providing temporary and permanent staff. This is the third year in a row that this company has made the Fastest 50 list.
NBT Integrated Services Limited, Newcastle
Provides stock control through the use of storeroom management and intelligent vending machines.
Osbit, Northumberland
Osbit Limited design, build and deliver systems to the global oil and gas, subsea and renewable sectors.
Pink Boutique, Newcastle
Founded in 2012, Pink Boutique is an online retailer of women's clothing expanding from an initial pack of six dresses to the daily shipping of 2000 garments. Co-founder Julie Blackie previously worked as a script writer on Hollyoakes.
Polar Krush, Ashington
Polar Krush is a manufacturer of iced drinks machines, with over 25 years of experience in the market.
Prefere Resins UK Limited, Newton Aycliffe
Established in 2014, Prefere Resins manufactures and distributes phenol based products. With production sites in six countries they offer industry-leading expertise in adhesives technology to the industrial, construction and insulation markets.
Prima Cheese Limited, Seaham
A diary processing company specialising in cheese used predominantly for pizza. This is the fourth time Prima Cheese has appeared in the Fastest 50.
Rosewood Packaging, North Shields
Established in 1953, Rosewood Packaging is an award-winning designer and manufacturer of bespoke packaging solutions.
Roundel Kitchens, South Shields
This is the third year in a row that Roundel has appeared in the Fastest 50 list. They were formed in 1981 and now operate from six sites with a workforce of around 160 people manufacturing kitchens for trade customers and, under the Nixons Kitchens banner.
Scott Logic, Newcastle
Appearing for the second year in a row, Scott Logic creates software applications for clients in a range of sectors including finance, energy, healthcare and oil and gas. Founded by Gary Scott in 2005, the company now employs more than 190 people in four offices across the UK.
Sharpness Point Limited, Whitley Bay
The owners and operators of a hotel.
Silverlink Software Limited, Newcastle
Developers of computer software such as patient administration systems which are used by providers in the NHS. This is the third time the company has appeared in the Fastest 50, last appearing in 2016.
SLW (Holdings) Limited, Sunderland
SLW provide general nursing and residential care for the elderly within a registered care home environment.
Sterling Pharma Solutions Limited, Cramlington
Providers of contract research, custom synthesis and contract manufacturing services for the pharmaceutical industry.
Templeman Trading Limited, Gateshead
Templeman Treading appear in the Fastest 50 list for a second time after last featuring in 2016. They are a holding company for wholesale and vending businesses.
The Station Hotel (Newcastle) Limited, Newcastle
The owners and operators of a hotel, their last appearance in the Fastest 50 list was in 2009.
tombola Ltd, Sunderland
Online gaming specialist tombola is one of the leading players in the UK online bingo market, also launching online sites in Spain and Italy. Tombola and its associated companies have been involved in bingo for 50 years, initially supplying tickets to bingo halls. They have made the Fastest 50 list six times.
Total Resources (UK) Limited, Boldon
Provider of temporary traffic management solutions, ranging from the design and installation of temporary traffic management schemes to portable lights.
Tyneside Group Limited, Newcastle
A property investment, management and development company.
Unipres (UK) Limited, Sunderland
Established in 1987, this production company produces pressed and assembled steel automotive parts. Their plant in Sunderland was expanded in 2011, with an increased robotic assembly facility. This is the third time Unipres have appeared in the Fastest 50 list.
Visualsoft Holdings Limited, Stockton-on-Tees
Visualsoft has been providing eCommerce solutions to clients for 20 years.
Wearmouth Construction & Plant, Stockton-on-Tees
Appearing in the list for a fifth time, this Teesside-based business is a building contractor involved in the construction of commercial developments.
Workwear Express, Durham
Beginning life in 1990 with founder Andrew Ward selling work clothing from the back of a van, Workwear Express has grown to become a major supplier of more than 7,000 workwear and related products to over 70,000 customers across the UK and overseas. The company appears in the Fastest 50 for an impressive fifth year in a row.
The companies in this list have been selected from a table of the fastest growing profit-making, private, regional companies, based on turnover growth.
Information has been compiled using data which is publicly available at Companies House relating to UK companies and LLPs, before being independently verified.
The average turnover growth has been assessed on a percentage increase based on the difference between turnover figures filed for the last three years.
To qualify, companies must be trading entities and have turnover in excess of £1,000,000 in the last three years of filed accounts, which are up to date as at 31 July 2018. Companies must also have made profits in each of the past three years' accounts and must have filed new accounts since last year's Fastest 50.
Private limited companies which are subsidiaries of listed companies do not qualify.
Subsidiaries of foreign-controlled companies have been accepted if they have headquarters or a decision-making function in the region.
Ward Hadaway and The Journal do not accept any responsibility for any errors or omissions.
Please note that this briefing is designed to be informative, not advisory and represents our understanding of English law and practice as at the date indicated. We would always recommend that you should seek specific guidance on any particular legal issue.
This page may contain links that direct you to third party websites. We have no control over and are not responsible for the content, use by you or availability of those third party websites, for any products or services you buy through those sites or for the treatment of any personal information you provide to the third party.