Next up in our 'Inspiring Growth in Yorkshire' series, Emma Digby, Partner at Ward Hadaway, talks to the Turner family, the driving force behind Turners Accident Repair, and number eight on Ward Hadaway's 2021 Yorkshire Fastest 50 list.
Pride. In your family. In your team. In your workmanship. In building a business from the ground up. Pride In Yorkshire, 'the best place to be', according to Stuart Turner and his fellow directors Susan and Thomas Turner (who also happen to be his wife and son.)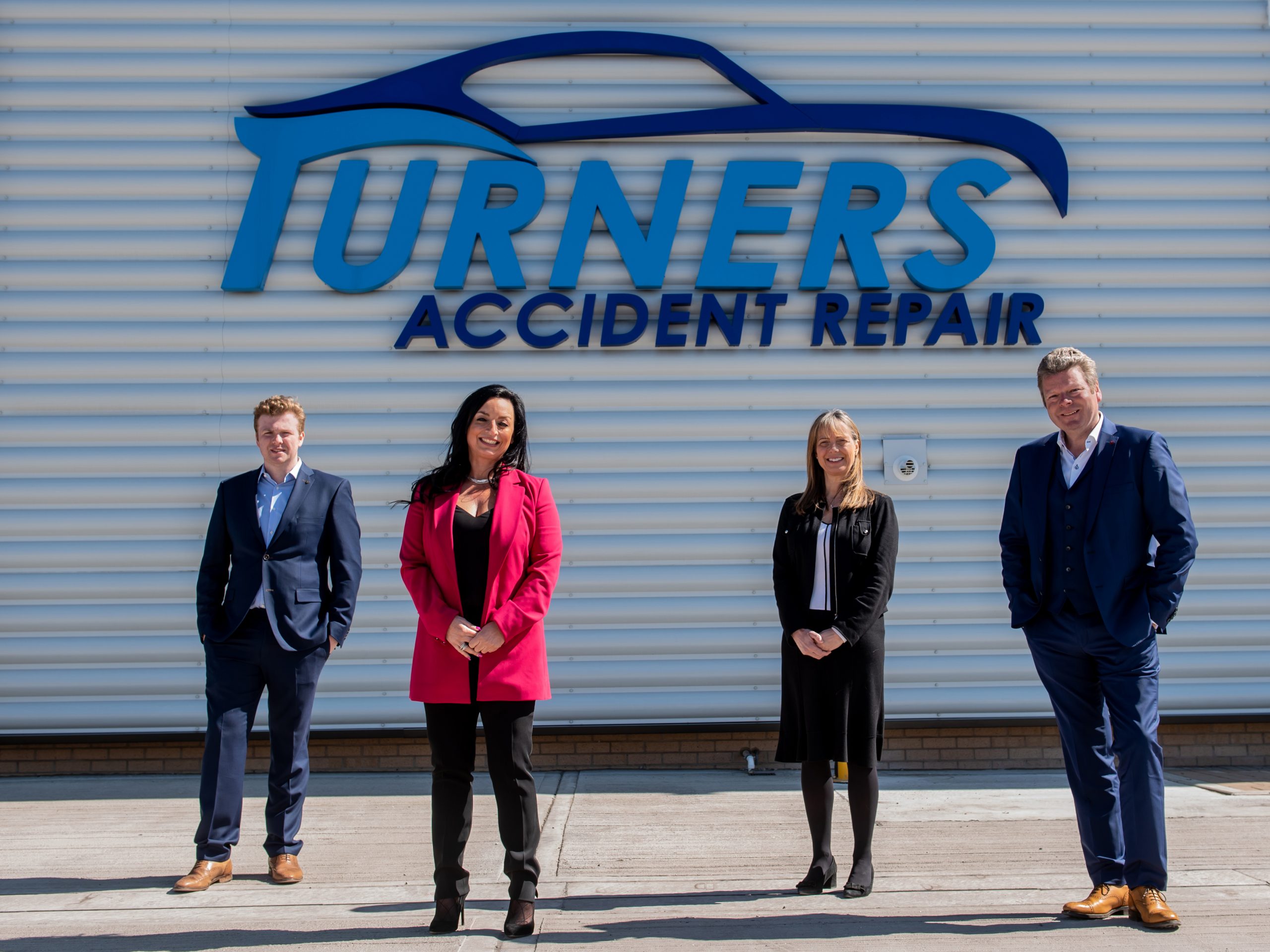 The adjective is ingrained through the story of Turners, a third-generation business that has grown exponentially in the past four years to four sites in Selby, Sheffield, Doncaster and Leeds, employing 100 people.
Featuring in the Fastest 50 for the first time this year, the family are understated and humble, yet brimming with pride and quiet ambition for the business they have lovingly built and nurtured, through hard work and a great deal of care.
"It's not worth doing if you do it badly," smiles Susan, when she talks about the company's ethos. The pride the Turners take in their work is evident and has helped them grow the business from when it was first started by Stuart's parents, Terry and Anne, in 1969. Today the business has four state-of-the-art sites equipped with the latest technology for repairing all manner of vehicles.
"We've built the business not through acquisition – but investing in our own premises, equipment and the right people, from scratch. Doing it this way means we have total control of everything and can embed our ethos and family values from day one."
Since 2018 Turners have added three sites, replicating their award-winning formula at each new location, creating a repair network across Yorkshire. And it's that pride and care that has lead Turners to where they are today. Each new site was opened in response to the needs of the insurer clients, accident management companies and fleet operators that Stuart has built long term, trusted relationships with.
"We work with many of the major insurers. A number of them were struggling to find reliable suppliers in other parts of Yorkshire and were impressed with the service and quality of our business operation in Selby. We were approached about expansion opportunities in the South of the region, leading to the opening of our site in Doncaster. Since then we haven't looked back."
In fact, looking back is not something the Turner family tend to do. Recognising that electric and aluminium vehicles are the future, they have invested in a state-of-the-art aluminium repair centre from Italy, and have been awarded many manufacturer approvals. In 2019 they were named the fastest growing body shop group in the UK and also nominated in 2020. Stuart has recently been recognised as a key influencer in the motor vehicle repair industry.
And Turner's future looks secure, with Tom, a business management and finance graduate working alongside his parents since 2015. He was one of the youngest qualified vehicle damage estimators in the UK and has learned the ropes running the workshop in Selby, as well as putting his finance skills to work supporting the accounts team. He now supports the whole operation. Turners are also committed to attracting more apprentices into the industry to future proof the business through their Apprenticeship Program.
Ward Hadaway Partner, Emma Digby, says, "Turners are a great example of a family business that has all their ducks in a row. They're forward-thinking, they're constantly investing in their people, their customers and their business and they have planned the succession of their firm. All that has put them in pole position to grow and prosper – securing their place in this year's Fastest 50 list. They have every right to be proud of what they've achieved and are a testament to the many family-owned businesses that are the backbone of our Yorkshire economy."
This article originally appears in The Yorkshire Post on 27th April 2021.
You can find full details of the Yorkshire Fastest 50 awards here.
Please note that this briefing is designed to be informative, not advisory and represents our understanding of English law and practice as at the date indicated. We would always recommend that you should seek specific guidance on any particular legal issue.
This page may contain links that direct you to third party websites. We have no control over and are not responsible for the content, use by you or availability of those third party websites, for any products or services you buy through those sites or for the treatment of any personal information you provide to the third party.