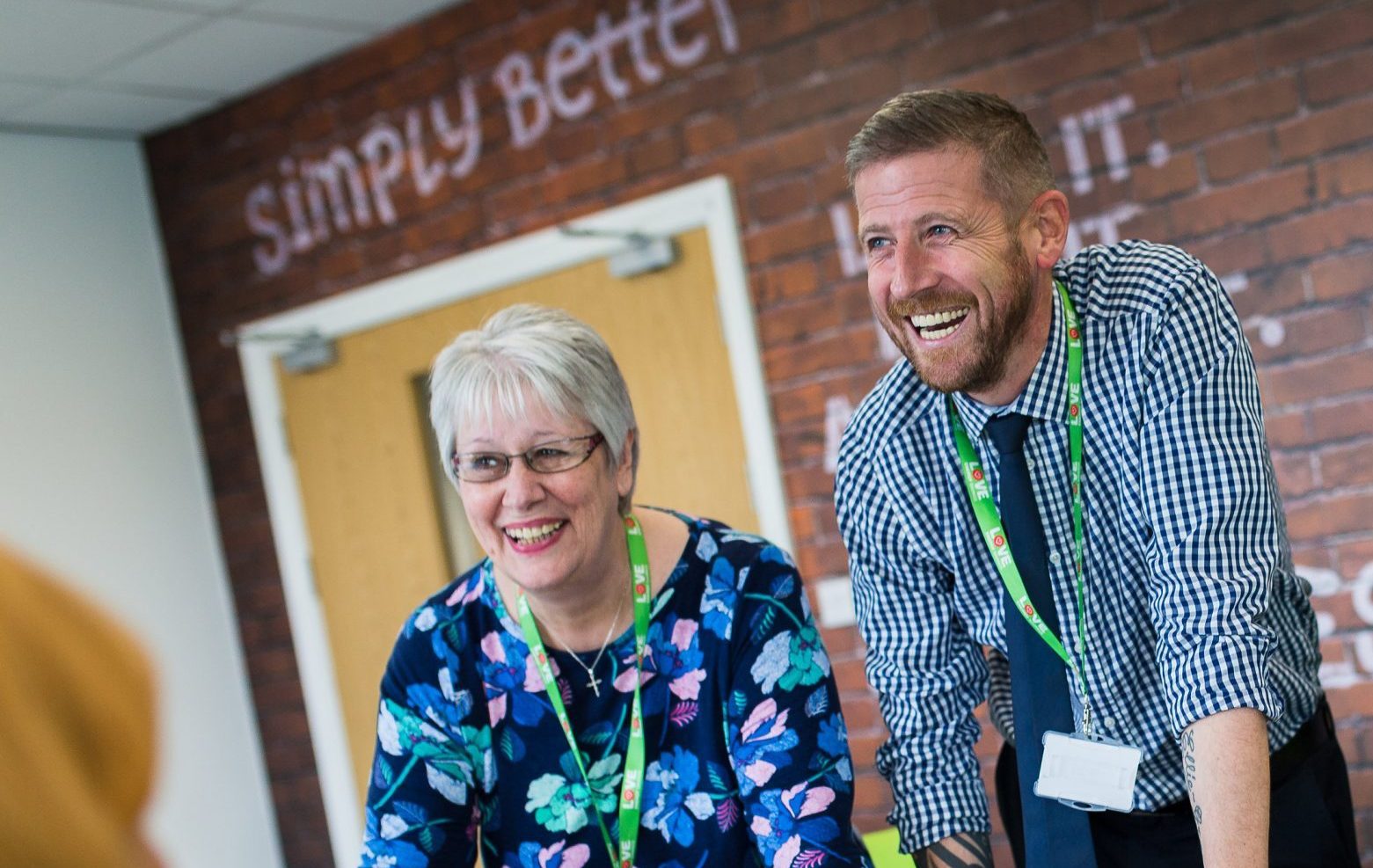 In the series 'Inspiring Growth in the North West' Top 100 law firm Ward Hadaway, in partnership with Greater Manchester Chamber of Commerce, talks to those companies leading the way in the region.
Love Energy Savings is one of the UK's largest energy online retailers highly regarded for all the right reasons – exceptional customer service, an engaged and talented workforce, and strong partnerships with suppliers. The Bolton-headquartered business works with SMEs across the UK to help them find a better energy deal.
We spoke with Phil Foster, Love Energy Savings' CEO, to discover the secret to his company's success, alongside Caroline Shafar, a partner at Ward Hadaway, who shares her thoughts on why the energy retailer stands out within a crowded, highly competitive market.
Phil explains: "Before Covid hit, we already had a highly engaged team through regular face-to-face meetings and events. At the office, our team has access to a gym and a specially designed area for relaxation and socialising. Covid took away our main way of communicating with employees so we had to think on our feet and fast."
The company overhauled their internal communications strategy during the first lockdown. Phil and his senior leadership team now communicate with employees via video and social media messaging for company news, HR issues and even social activities.
"The average age of our workforce is 33. They communicate through WhatsApp, Instagram and video technology platforms like Zoom and Microsoft Teams. When you can't do face-to-face, company emails and intranets were certainly not going to work. How could I know what my team was thinking through a one-way communication email channel?
"In March 2020, I started a daily fitness class from my garage via Teams because everyone lost their physical workplace gym overnight. Technology also enabled us to deliver regular work-related communications. Every week I record a session where I tell the team how I'm feeling, what's stressing me out, what I'm feeling good about and I ask for their help too in solving any customer or operational challenges we're facing. I invite them to be part of the solution. And the response has been fantastic."
The company's Teams sessions are recorded and sent to every employee via WhatsApp or Instagram during their working hours. It means they can watch it at their convenience and directly reply to Phil with their feedback and ideas, when they're able to.
"It's always been about how we treat our customers and our team," says Phil Foster, CEO of Love Energy Savings. "To consistently deliver a first-rate service to customers and genuinely solve their energy problems, you must have a skilled team who is motivated and hungry to get up and work hard. That's why I operate an empowered business model that's built around a robust and scalable infrastructure.
"Customers can trust us because we make it easy for them to choose the best energy deal for their business via our online retail store. If there's anything customers want to discuss offline, our team is there, willing and able to go that extra mile to solve their energy challenges. It really comes down to communications, both within our team and to those businesses we serve – that's our superpower."
And that superpower has led to 25% year-on-year growth since Love Energy Savings established in 2007. Turnover is currently £30million and, in the last 12 months, the retailer's workforce has increased by 20%.
Caroline Shafar, a Partner at Ward Hadaway Manchester, said: "When it comes to internal communications Love Energy Savings are a breath of fresh air, demonstrating the intrinsic value a highly engaged workforce has to the growth of a business. The company has adopted a very transparent leadership model highlighting how important it is for employers to reach every worker with personalised information that matters to them in a highly accessible way. The company's approach to employee engagement is refreshing and plays a key part in its success. There's something all leaders can learn from Love Energy Savings' empowerment-based ethos and it's no surprise that the business is one of the region's fastest growing companies."
Love Energy Savings is currently setting its sights on new markets, looking to break into the mobile communications and water industries within the next 18 months.
Phil adds: "If I had any advice to startup CEOs, I would say to never under-invest in your people. Find a way to attract but, more importantly, retain Premier League talent. Communicate with your team clearly. Invite them to be part of the business journey and ensure you're doing everything you can for them from a wellbeing perspective. I get a 100% from my team because I recognise that they need to be nurtured, listened to and given the flexibility to do their job as well as they can. If you treat people how they want to be treated the rewards are endless."

Please note that this briefing is designed to be informative, not advisory and represents our understanding of English law and practice as at the date indicated. We would always recommend that you should seek specific guidance on any particular legal issue.
This page may contain links that direct you to third party websites. We have no control over and are not responsible for the content, use by you or availability of those third party websites, for any products or services you buy through those sites or for the treatment of any personal information you provide to the third party.