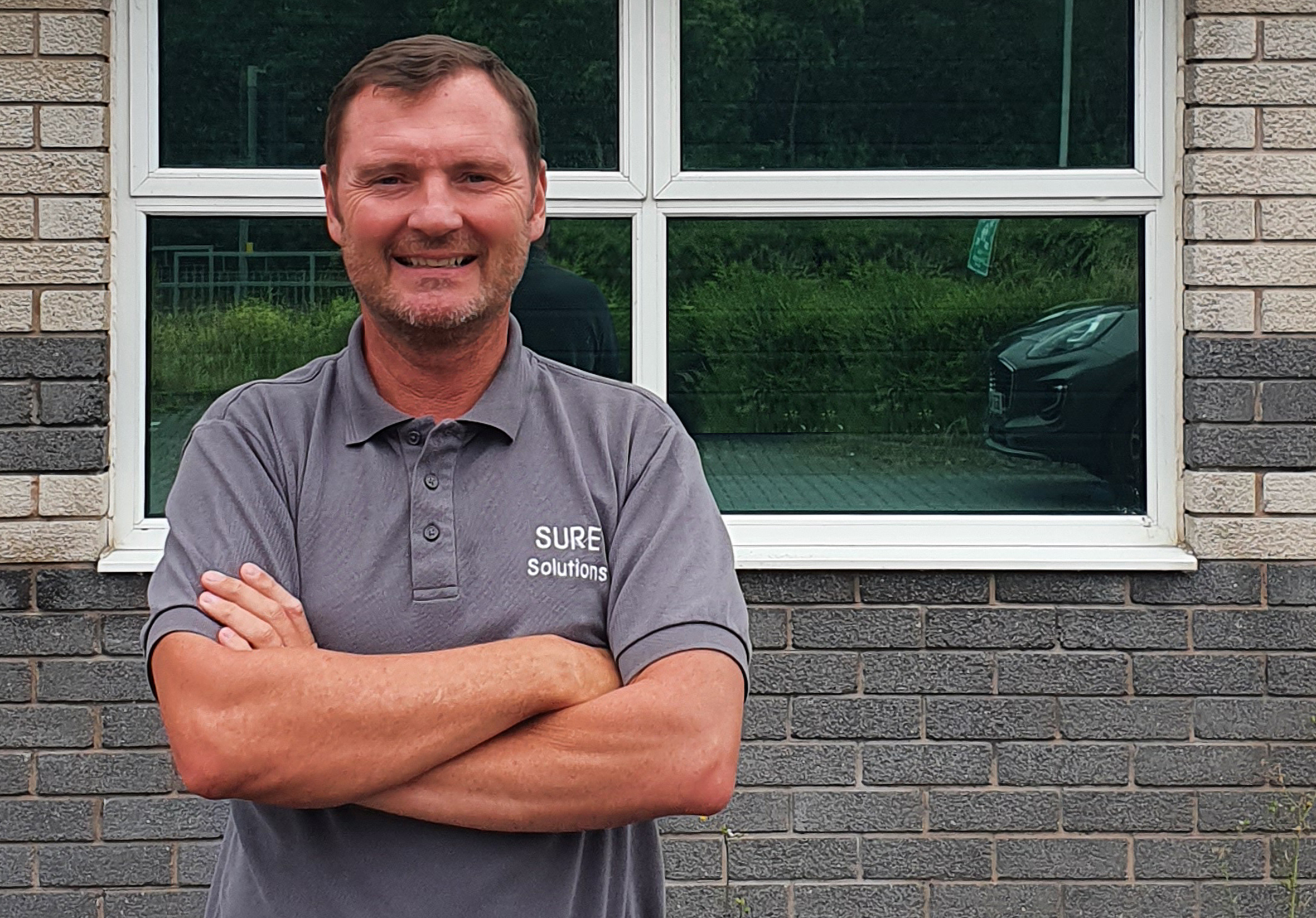 In the series 'Inspiring Growth in the North West' Top 100 law firm Ward Hadaway, in partnership with Greater Manchester Chamber of Commerce, talks to those companies leading the way in the region.
This week we speak to Garry Shaw, Founder of SURE Solutions, an award-winning industrial refrigeration provider of high quality, energy efficient solutions for the UK food industry alongside Ward Hadaway's Melanie Dirom. Established in 2016, the company specialises in cold service distribution across the meat processing, dairy and food and beverage sectors.
"When I decided to set up SURE Solutions after walking away from a successful sales role at a multinational energy services business, I only had enough money for six months to make it work," said Garry Shaw, Managing Director at SURE Solutions, who are headquartered in Birkenhead. "Six months is all you've got, I told myself as I set up shop at my kitchen table. My son was born the day after I started SURE so the pressure was most certainly on."
And those six months shaped up to be something special. Within that time frame, SURE Solutions secured orders worth £4million. At just five years old, the business has surpassed the £10million mark in turnover and has a customer base that includes Heron Foods, Young's Seafood and Cranswick Poultry. SURE has a 32-person strong team and is currently recruiting for 10 new roles.
"I remember winning our first major client, Muller U.K. and Ireland, and I just knew I had found my calling," explains Garry. "My purpose was to build a business that attracted great customers by providing a great service from great people. I was once told to forget about being the biggest and focus on being one of the best. Give your customers the best experience you can. Do this by developing a strong, capable and skilled team. How can you offer the very best if your most important asset – your employees – aren't the very best?"
Employee investment is a top priority for SURE. The business invests heavily in training their team, from entry level up through to middle management and beyond and has invested £200,000 to date in employee development. With 85% of employees starting their career via an apprenticeship, the company is not only focused on developing the next generation of accomplished industry technicians but also fully supportive of mature workers who require specific skills to work within a business like SURE.
Garry explains: "Quality workmanship is what we're all about. And this starts from within. As well as talented young people joining us straight from college, we're also keen to meet older people who are looking for a career change. All that matters is that they have the right attitude – we can teach the rest.
"It's about providing a nurturing and progressive environment for your team. I always say to my people, you don't work for me you work with me. We're a team. And I'm invested in their development as much as they are. If I want a highly skilled, competent workforce I must have the right infrastructure in place to make that happen. Well-rounded professionals don't just develop naturally, employers have to support this development every step of the way."
As well as providing innovative energy efficient solutions for clients, SURE has its own net zero strategy. The business is no longer using natural gas as a resource, they have solar panels fitted and are using a heat pump for hot water. Their fleet of office vehicles are also all electric or hybrid models.
Melanie Dirom, a Director at Ward Hadaway Manchester who also hails from Birkenhead, said: "Although a relative newcomer to the industrial refrigeration industry, SURE Solutions boasts qualities that many well established companies should take note of and learn from. Their investment in staff and relationships with their customers are highly commendable and provide clear evidence that a strong, successful business is about your people – both how you look after your team and your clients. SURE also practice what they preach. They're a great example of how businesses can be more environmentally friendly through their own model of operational excellence. Huge well done to Garry and the team for their phenomenal growth so far – it's very much deserved."
Paul Johnson, executive partner at Ward Hadaway Manchester, said: "We know from our long-standing relationships with companies in the food and drink sector that suppliers like SURE are often the unsung heroes.
"They deliver vital services that are crucial to this heavily regulated industry. Without companies like SURE, which provide highly efficient logistical planning, the sector would grind to a halt. It's great to see challenger brands like them doing so well in this year's Fastest 50 list."
With 20 million pounds worth of contracts in the pipeline, SURE Solutions is focused on consolidating its growth following five years of rapid expansion. This will allow the business to regroup and plan its next phase of development which will include an increased focus on expanding its market share in the North West.
Garry added: "Bottom line, it's about continuous development. Only through this can we deliver quality and innovation to our clients, 365 days a year. That's why we're so passionate about training our staff and equipping them with the skills they need to fulfil the duties of their role and reach their own potential too. In my experience, focusing on what you do well, looking after your customers and investing heavily in your team all go hand in hand. Success, to me, is a team effort based on a collective purpose to be the best."

Please note that this briefing is designed to be informative, not advisory and represents our understanding of English law and practice as at the date indicated. We would always recommend that you should seek specific guidance on any particular legal issue.
This page may contain links that direct you to third party websites. We have no control over and are not responsible for the content, use by you or availability of those third party websites, for any products or services you buy through those sites or for the treatment of any personal information you provide to the third party.