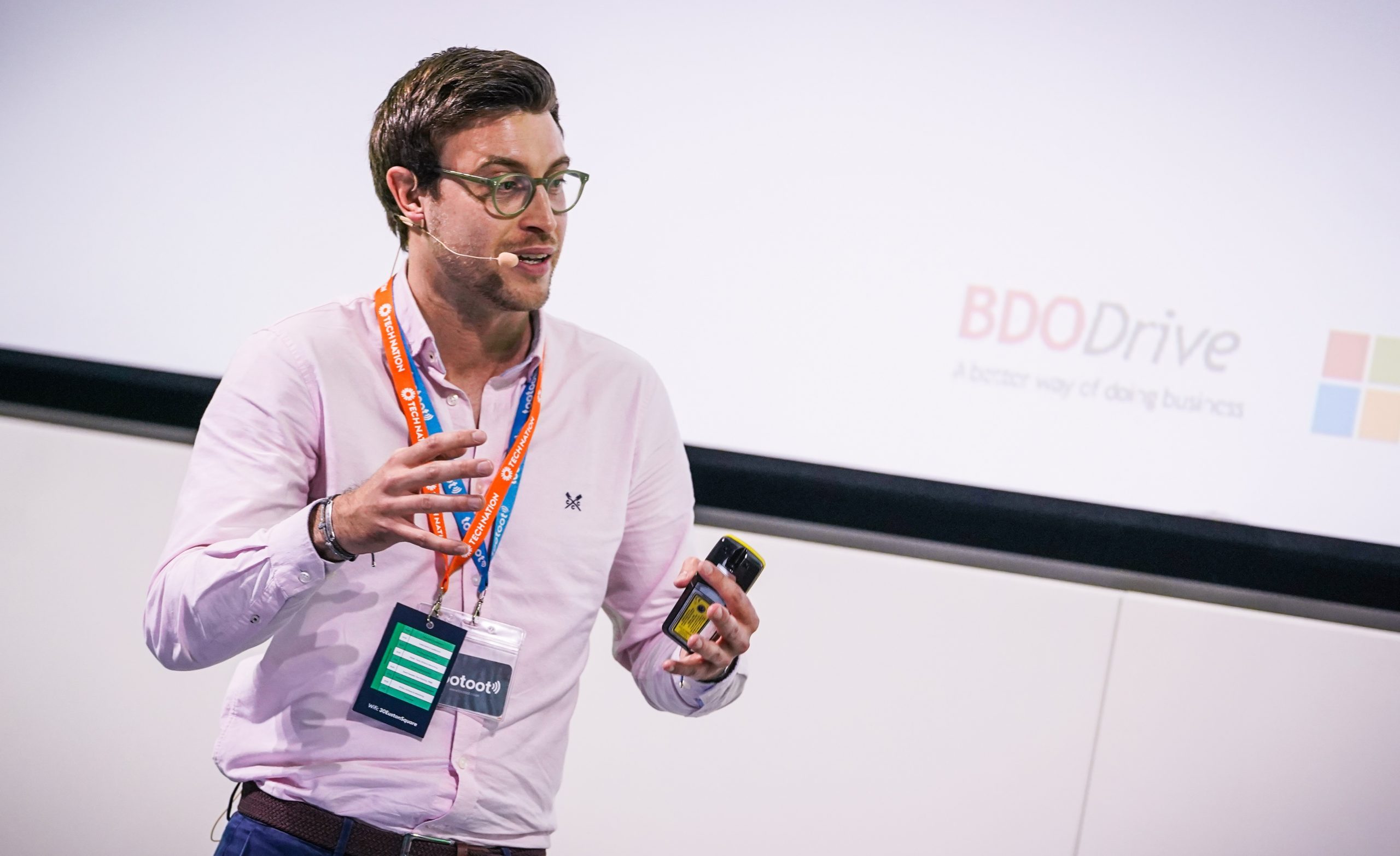 In the new series 'Inspiring Growth in the North West' Ward Hadaway, in partnership with Greater Manchester Chamber of Commerce, talks to those companies leading the way in the region.
The series conceived and commissioned by Ward Hadaway celebrates entrepreneurialism, shines a spotlight on business success, and uses those who have been there and done that to act as a guiding light.
The series paves the way for the annual North West Fastest 50 List – recognising the fastest growing profitable, privately owned companies in our region and due to be published later this spring.
To kick-off the series, we speak to Michael Brennan, Co-Founder and CEO of Tootoot, the creator of successful pupil voice and safeguarding app, and new workplace engagement platform, Stribe.
Alongside Michael, we talk to Melanie Yeomans, Corporate Partner at Ward Hadaway's Manchester office and Laura Blakey, GMCA Investment Fund Director about the role investment plays in enabling startups like Tootoot and Stribe to become established and move to the next stage of growth.
"Lots of people often ask where the idea of Tootoot came from," says Brennan. "It stems from a very personal experience of being a victim of bullying throughout school. I realised there needed to be a new source of early intervention to give young people a voice to raise concerns when they were too afraid to do so face-to-face.
"Alongside my dear friend and Tootoot Co-Founder Kieran Innis, we had the idea to create the world's first reporting app for children that could be embedded within the school environment. We wanted to offer schools a virtual way to connect with pupils where a child can easily report a concern. I wish Tootoot was around when I was younger – and that's why I was determined for it to succeed."
The drive to help protect other school children from Brennan's own experience means, today, Tootoot helps over 600,000 pupils globally and 15,000 teachers and education support staff. Evidence from the Department of Education found that single-handedly, Tootoot has improved student happiness by 17% and increased the number of young people feeling confident to report bullying issues by 20%.
Before Covid-19
made remote working the norm, Brennan realised that an app like Tootoot could be used in the workplace too. Having identified a gap in the market, Brennan and Innis sought funding support and launched a pilot workforce communications platform in October 2019. Stribe officially launched in March 2020.

"It was becoming increasingly clear that business leaders were struggling to effectively engage with their employees and support them appropriately – particularly remotely," explains Brennan. "The pandemic placed employee wellbeing and engagement in the spotlight more than ever before and organisations realised that they needed to enable processes that ensured their employee's voices were heard, wherever they were based."
Through a combined investment worth £600,000 by the GMCA's Business Investment Fund and North West angel investors, Stribe was launched the day before the first national lockdown.
"Although unintentional, we couldn't have timed it better," says Brennan. "Stribe was pretty much launched at the same time businesses across the world were realising that their employees are their most important asset and started putting the "human" back into Human Resources."
The investment-backed venture is growing strongly. Stribe currently helps 18 businesses with improving their employee engagement and is quickly becoming a sector leader. Most recently Stribe supported one of its clients to receive a 3 Star (World Class) rating from The Sunday Times 100 Best Companies to Work For as well as reducing their stress related absence by 7.5% and lowering their staff attrition rate by 3.7%.
Identifying a relevant market need and launching the business at a very timely moment has undoubtedly helped the early success of Stribe. What made the difference, Brennan says, is the funding support and wide range of investment opportunities that are available and accessible for Manchester-based businesses.
Both the Stribe and Tootoot teams operate a hybrid working model and are located at Circle Square, a hub for energetic, innovative tech and science startups. It provides bespoke working environments to form, collaborate, scale and grow businesses.
Brennan continues: "Being based in Manchester has hugely influenced Stribe's journey so far. The city provides such a strong and supportive ecosystem for all aspects of growth including a robust investment network from angels to VCs and private equity houses. I would recommend the city for any business wanting to get established and scale quickly."
Investment is a critical part of the growth process for any business, explains Melanie Yeomans, Corporate Partner at Ward Hadaway.
Yeomans says: "With a recent report by London Tech Week and UK Tech Cluster Group finding that 43% of the UK's 14 digital unicorns reside in the North West of England, it's clear that the region provides an ideal environment for young and hungry businesses. Stribe is a fantastic example of a thriving startup that can succeed when you couple the right idea with appropriate funding support.
"Investment opportunities in Manchester and the wider North West region are plentiful and we work closely with many funders, including the GMCA, who can make a key difference to the future of a business. When you combine an innovative business idea that meets a real need with a strong ambition backed by great investment opportunities, the potential for scalable growth with continued success is high."
The GMCA's Investment Fund has helped hundreds of Greater Manchester startups by making more than £118 million pounds worth of investments to businesses across various sectors. The Fund provides loans and equity investments between £0.25m and £5m to businesses looking for growth capital. It focuses on key sectors of the Greater Manchester economy including Digital and Creative, Advanced Manufacturing, Low Carbon and Life Sciences and also provides assistance to the Foundational Economy.
GMCA Investment Fund Director Laura Blakey said: "The GMCA has been proud to support digital startups like Tootoot and Stribe to grow and thrive here in Greater Manchester. Our city-region is home to the fastest growing digital and creative hub in Europe and that success is backed by a business, political and civic leadership which is determined to make Greater Manchester one of the best places to start a business.
"Our Investment Funds are a tangible example of the determination we have to supportive innovative businesses like Tootoot and Stribe to succeed here. If you're an entrepreneur working in our key sectors who has plans to take your business to the next level please come and speak to our team at the GMCA about how we can support you."
For more information on the GMCA's Business Investment Fund visit https://www.greatermanchester-ca.gov.uk/what-we-do/investment/business-investment-fund/

Please note that this briefing is designed to be informative, not advisory and represents our understanding of English law and practice as at the date indicated. We would always recommend that you should seek specific guidance on any particular legal issue.
This page may contain links that direct you to third party websites. We have no control over and are not responsible for the content, use by you or availability of those third party websites, for any products or services you buy through those sites or for the treatment of any personal information you provide to the third party.

Follow us on LinkedIn
Keep up to date with all the latest updates and insights from our expert team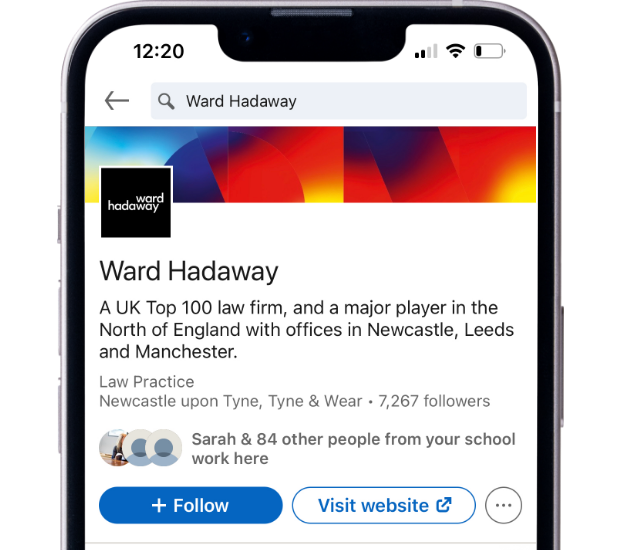 What we're thinking
The Court of Appeal has this week handed down its decision in Churchill v Merthyr Tydfil County Borough Council [2023] EWCA Civ 1416. This was effectively a test case which centred on whether or not unwilling parties can, in appropriate cases, be forced to engage in a "non-court based dispute resolution process".

The Christmas period is arguably the busiest time of year for retail businesses and the extra support from temporary workers, or 'Christmas temps' can be essential to handle the increase in workload, cover absences and meet increased business demand. However, it is important that employers are aware of the employment related rights and obligations that employing a Christmas temp involves.

The Economic Crime and Corporate Transparency Act (the Act) received Royal Assent on 26 October 2023 which brings in new provisions to tackle economic crime and create corporate transparency.  The Act is aimed at tackling abuse of corporate structures by introducing some major changes for companies.

The Terrorism (Protection of Premises) Bill, known as "Martyn's Law ", in memory of Martyn Hett, a victim of the Manchester Arena bombing in 2017, will go before Parliament in the forthcoming session.

In his Autumn Statement, delivered on the 22nd of November 2023, Chancellor Jeremy Hunt announced a number of changes that will impact employers as follows:

With anticipated timescales extending into 2025 for HM Land Registry to complete new applications, we discuss why it is important to consider this before completion of a transaction and what steps can be taken to mitigate the issues that may arise during the registration gap.

Our Local Authority round up provides brief summaries of topical information on a weekly basis, to keep you aware of the changes and updates relevant to you.