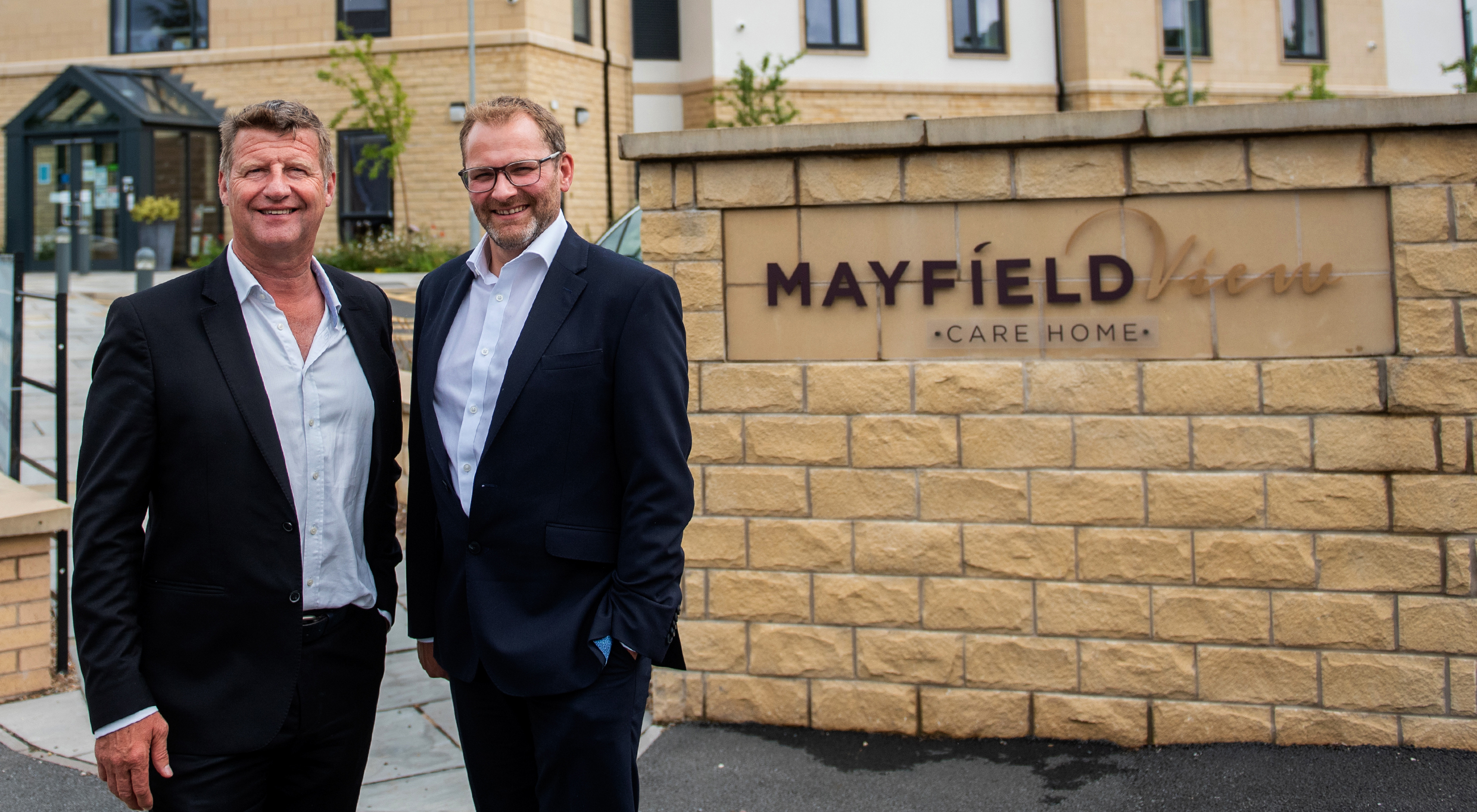 In the series 'Inspiring Growth in Yorkshire' Ward Hadaway, in partnership with The Yorkshire Post, talks to those companies leading the way in the region.
This week we speak to Graeme Lee, Group CEO at Springfield Healthcare Group, a luxury healthcare provider of residential and home care for the elderly alongside James Nightingale, a Partner in the Corporate team at Ward Hadaway. The care business currently owns and manages five care homes which will soon increase to eight and offers a comprehensive home care service too. Springfield currently employs 1,400 people across Yorkshire, Humberside and the North East, with this figure set to increase over the next 12 months.
The first Springfield care home was opened in 1967 by Graeme's parents who simply wanted to care for elderly people in the best way possible. "Just before my mum passed away, I promised her I would take care of the family and that meant not just my dad and sisters but Springfield's staff and residents too," says Graeme Lee, Group CEO at Springfield Healthcare. "I grew up in our very first care home in Leeds, living there from two years old until I was 17. I learnt a lot about elderly people, especially around the challenges in delivering high quality care, tailored to each resident."
When Graeme's mum died in 1994, his dad, who looked after Springfield's accounts and operations retired and Graeme took the reins. He was determined to demonstrate that elderly care, whether in private homes or a care home, does not have to be seen as the last resort. Graeme developed what he calls a 'holistic care pathway'. This starts with Springfield's homecare provision, helping people to stay in their own home for as long as possible. Then, when the time is right, moving into a care home or perhaps one of Springfield's larger care facilities, a care village.
"I set about changing the perception of how people see elderly care," explains Graeme. "I wanted to show how care homes in particular can be amazing, innovative environments that provide the very best of care. At Springfield, it's all about going above and beyond, just as I witnessed my parents doing when growing up. We do more than just provide minimum standards across every aspect of care, from the size of a resident's bedroom and giving each resident their own en-suite to the highly specialised activities and range of amenities that we provide. We're one big family at Springfield where caring for each other – whether you're an employee, a resident or a resident's family member – comes first."
Thanks to a person-centred approach to caring, the business is flourishing. In 1994, Springfield Healthcare was just one 30 bed care home in Leeds. Graeme renovated the home, creating a 70-bed modern care environment. The Group currently has sites across Yorkshire with homes in Ilkley, Leeds and York, including two care villages. Added to this is Springfield's homecare provision, employing a further 800 people and providing care services across Yorkshire, the Humber and North East of England.
And there's no stopping Graeme and his award-winning team. This summer will see Springfield open its sixth care home in Harrogate. A seventh will open in Beverley in March 2022 followed by an eighth in 2023. Springfield Healthcare has come a long way since its humble beginnings and turnover is expected to hit £40 million this year, a figure which is increasing by 25% year-on-year.
Springfield's growth was supported through investment from The Business Growth Fund (BGF), an independent investment company which has invested more than £2.5bn supporting earlier stage and established private businesses, and smaller listed companies.
Graeme says: "If I had any advice, it would be to do your research and find an appropriate funding partner that meets your bespoke needs. Every organisation is unique with different values, different goals and a different purpose. You need to find an investment partner that champions you but also challenges you. That's what I've found in The Business Growth Fund."
James Nightingale, a Corporate Partner at Ward Hadaway and the lead Partner for its Care Homes team, said: "We've worked closely with Springfield Healthcare for many years, supporting Graeme and the team through several acquisitions and BGF investments, as well as advising across various operational matters.
"Graeme's story demonstrates the importance of empathy and compassion in growth and success. Everything he does is centred around the residents and employees of Springfield. He ensures his entire workforce and residents are given the highest quality of care. He's a leader with a strong purpose and with this purpose comes resilience, innovation and kindness – all qualities that make Springfield the thriving, prospering business it is today."
By next year Springfield will have 550 care beds alongside a growing home and live-in care service as the organisation firmly establishes itself as a large regional provider of high quality, bespoke care.
Graeme adds: "My mum always told me to be kind to people and it's that ethos that has shaped my life and the growth of Springfield. My people, my residents, they're part of my family and the most valuable facet of the business. With Springfield, my purpose is to do my best and go the extra mile. I'm inspired to make a difference to the lives of elderly people. Their needs, as well as those of my employees, come first – just as I promised my mum they would."

Please note that this briefing is designed to be informative, not advisory and represents our understanding of English law and practice as at the date indicated. We would always recommend that you should seek specific guidance on any particular legal issue.
This page may contain links that direct you to third party websites. We have no control over and are not responsible for the content, use by you or availability of those third party websites, for any products or services you buy through those sites or for the treatment of any personal information you provide to the third party.