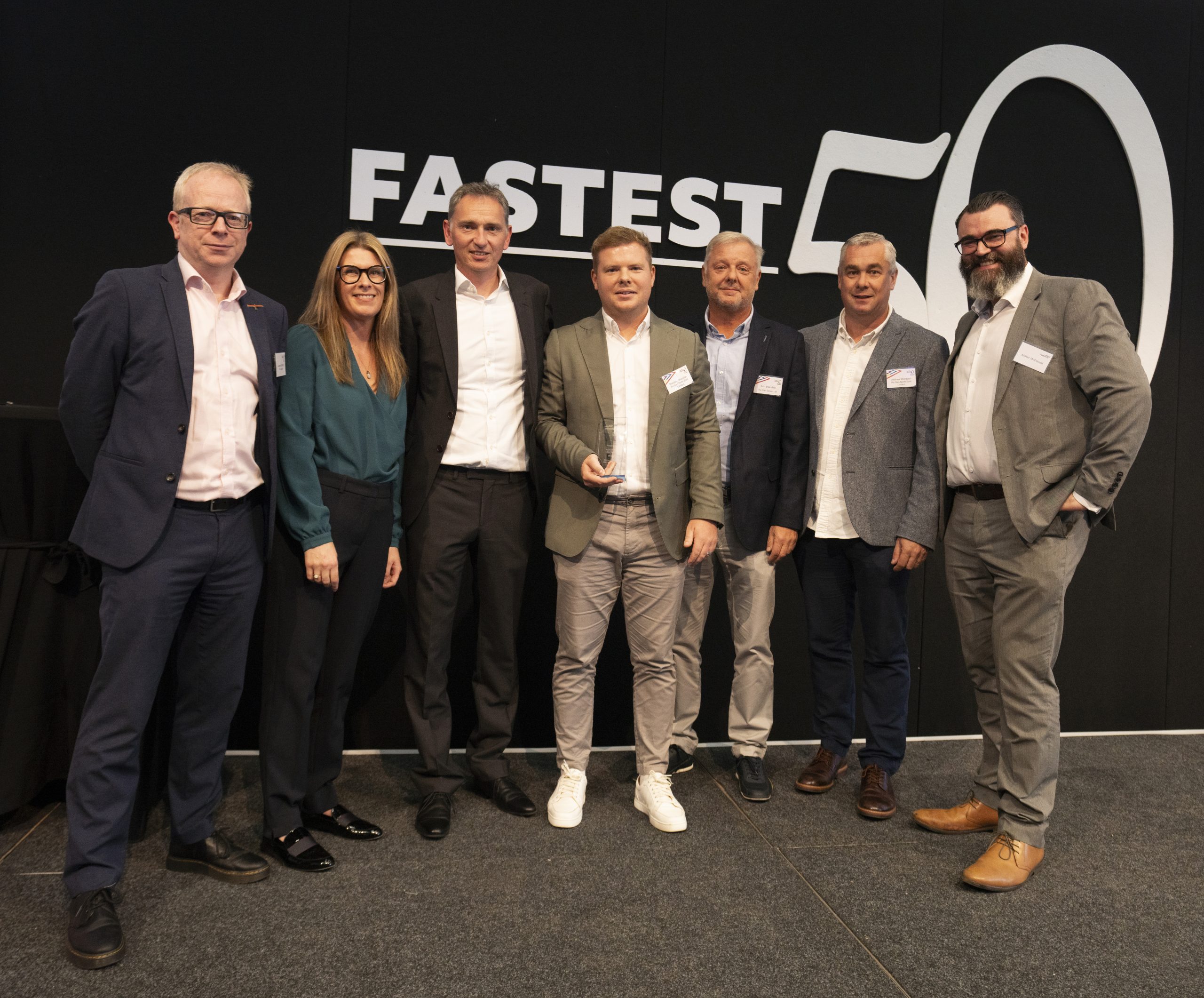 "You dream big, overcome challenges and relentlessly pursue opportunities which has most definitely paid off," said Ward Hadaway's Damien Charlton as he addressed the audience at the 2023 Ward Hadaway North East Fastest 50 awards, organised in partnership with The Journal.
The awards, now in their 26th year, celebrate the region's fastest growing, privately owned businesses and their remarkable achievements. Not only do they recognise North East businesses for their impressive growth but they acknowledge the diversity and dynamism embedded within our region's business community.
The annual event, which included a keynote speech from TrendBible CEO Joanna Feeley, took place at BALTIC last week. Despite the increasingly greater challenges North East businesses face, this year's Fastest 50 has been one of the strongest years yet with the top 50 businesses boasting a combined turnover of £1.6 billion.
The list speaks for itself with total turnover of all businesses £932 million higher than three years ago. The construction and manufacturing sectors performed particularly well, with 16 construction firms appearing in the list and seven manufacturing companies. Technology, transport, retail and recruitment were also well represented. One of the most positive aspects of 2023's list is the diverse mix of businesses it represents – from the new, emerging, rapidly growing businesses to the well-established companies making regular appearances. For example, D.C. Handrails and Ironwork Parts mark their ninth consecutive appearance this year and Northern Gas & Power and Prima Cheese are both celebrating their fifth appearance.

Damien continued: "The innovation, agility and passion demonstrated by the region's businesses are admirable. Powered by incredibly talented workforces whose spirit and dedication to doing a great job is unparalleled, North East businesses are continuing to grow, evolve and succeed. What I find particularly pleasing about this year's Fastest 50 is the diversity in those businesses that have appeared. Fifteen companies are making a return from last year, demonstrating steady, sustained growth. Twenty-three companies are new to the list which signals a wave of emerging innovation and prosperity in the region. Twenty-seven companies have been recognised in the Fastest 50 in past years, showing their continued success. The North East business community genuinely is a powerhouse of ambition and sustained growth and I'm proud to celebrate that today."
Awards were won by the fastest growing businesses in three categories: large (£30m+), medium (£10-£30m) and small (under £10m) as well as the overall fastest growing business of 2023. The list is based on growth over the previous three years of trading, with verified data from Companies House records.
Housing regeneration specialists RE:GEN Group were double winners this year, securing the overall fastest growing business of the year and fastest growing medium-sized business awards. The Group has established itself as one of the region's key social housing partners, working closely with local authorities and housing associations.
Double Eleven, a video game developer and publisher based in Middlesbrough, was victorious in the large category. The company, which was the fourth overall fastest growing business, employs approximately 365 people. Double Eleven's latest release was the PlayStation 4 and Nintendo Switch ports of the original Red Dead Redemption in collaboration with publisher Rockstar Games.
The fastest growing small business award went to Aspect Facades, specialists in designing, supplying, and installing cladding and roofing systems. The business, which secured the overall fifth spot in the list – the only small business inside the top five – hails from Newton Aycliffe and was established in 2017 by founders Andrew Howe and Dan Parker.
Closing the awards, Damien added: "The North East has a unique entrepreneurial spirit that's daring, resilient and strong and it is this that underpins their continued growth and success. Congratulations to all the businesses that feature in this year's Fastest 50, it's a credit to you and your dedicated, capable and accomplished workforces."
Please note that this briefing is designed to be informative, not advisory and represents our understanding of English law and practice as at the date indicated. We would always recommend that you should seek specific guidance on any particular legal issue.
This page may contain links that direct you to third party websites. We have no control over and are not responsible for the content, use by you or availability of those third party websites, for any products or services you buy through those sites or for the treatment of any personal information you provide to the third party.