Fastest 50 keynote speaker 'Yorkshire's character shines through when times are tough'
Follow us on LinkedIn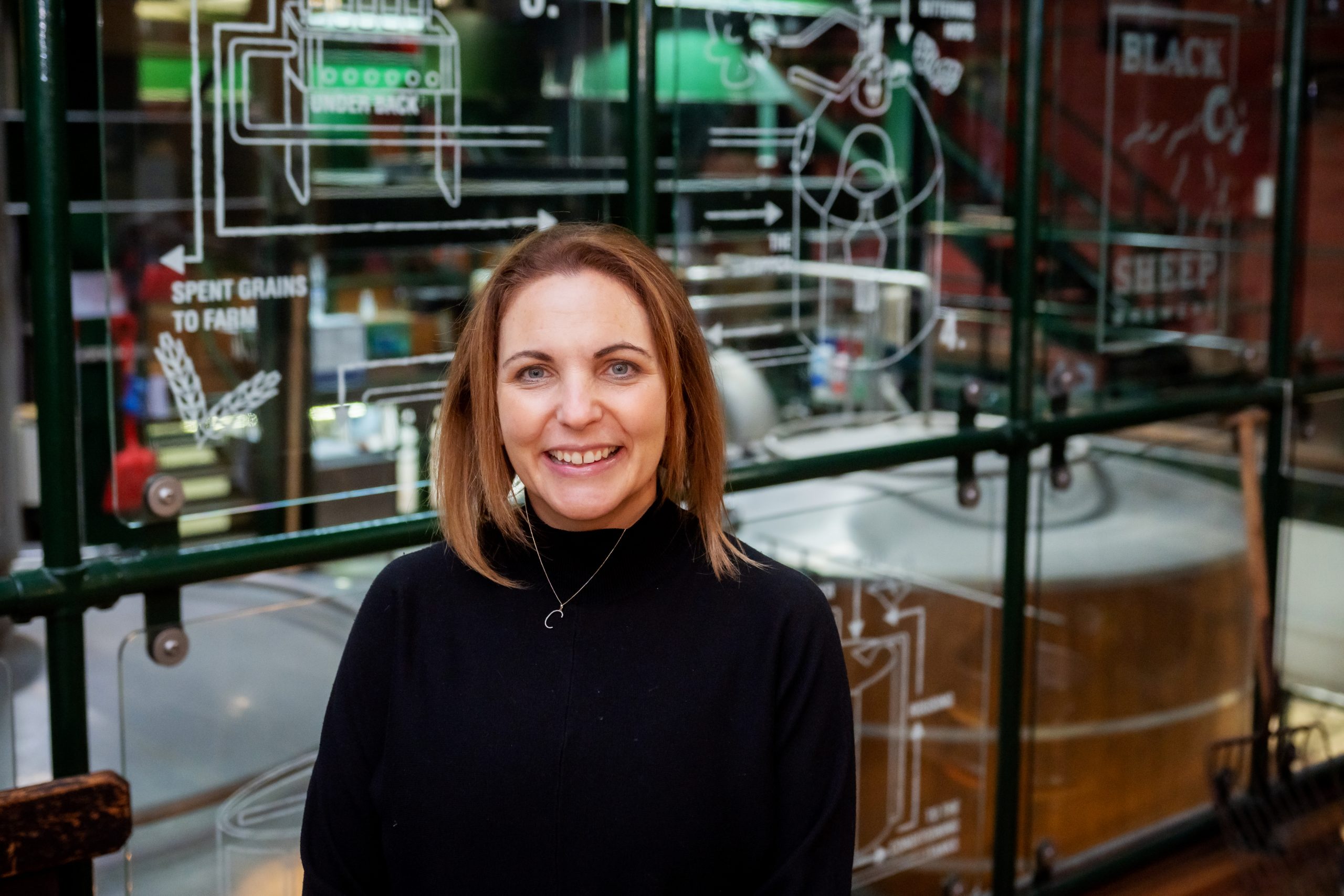 Charlene Lyons is CEO at Black Sheep Brewery, which has grown to become one of Yorkshire's most recognised brands and distributes beer globally.
In her role at the helm of the company, she understands only too well the hardship businesses in the region have faced in recent years.
The pandemic affected all businesses, but hospitality was particularly hard hit. Given the overnight closure of breweries, Charlene and her team at Black Sheep had to think fast and very quickly diversify to survive. The brewery developed a strategy to take their business online and deliver direct to consumers which not only safeguarded the business but, long term, created a new revenue stream.
Charlene will deliver the keynote speech at this year's Fastest 50 awards, held this Friday, 3 March, sharing her experiences in business. Ahead of the event, Charlene provides her thoughts on what doing business in Yorkshire is like in 2023 and why the region is home to some of the UK's most innovative, determined and successful businesses.
"Well it's been quite a ride, hasn't it?" said Charlene. "With many businesses still suffering the impact of Covid, we're also fighting rocketing inflation, impacts of war, political conflict, climate change and industrial unrest. It would be easy to understand if many businesses felt jaded and were struggling to find a way forward in the uncertainty. However, quite the opposite is happening as we're back again to celebrate the fastest-growing, most innovative businesses in the region. Despite our woes, entrepreneurialism is stronger than ever, and I am extremely honoured to be speaking to some of the region's most dynamic, creative and hard-working businesses, learning all about their success in the face of adversity.
"I have worked in Yorkshire for over 20 years and I absolutely love the energy of the close knit business community. Yorkshire businesses have a very strong sense of unity and compassion, which empowers us collectively to achieve great things. One defining characteristic is our real sense of determination and grit to get through the worst of situations. Even in the light of failure, lessons are learnt that are carried forward to create innovative new ways to adapt and grow. We are naturally aspirational and make brave and bold business decisions which, as wonderfully showcased by an event like the Fastest 50, creates successful and profitable enterprise. The Fastest 50 encapsulates exactly what is just so great about Yorkshire businesses – positivity, passion and prosperity – and every business that's made the list should be thoroughly proud of their success.
Please note that this briefing is designed to be informative, not advisory and represents our understanding of English law and practice as at the date indicated. We would always recommend that you should seek specific guidance on any particular legal issue.
This page may contain links that direct you to third party websites. We have no control over and are not responsible for the content, use by you or availability of those third party websites, for any products or services you buy through those sites or for the treatment of any personal information you provide to the third party.