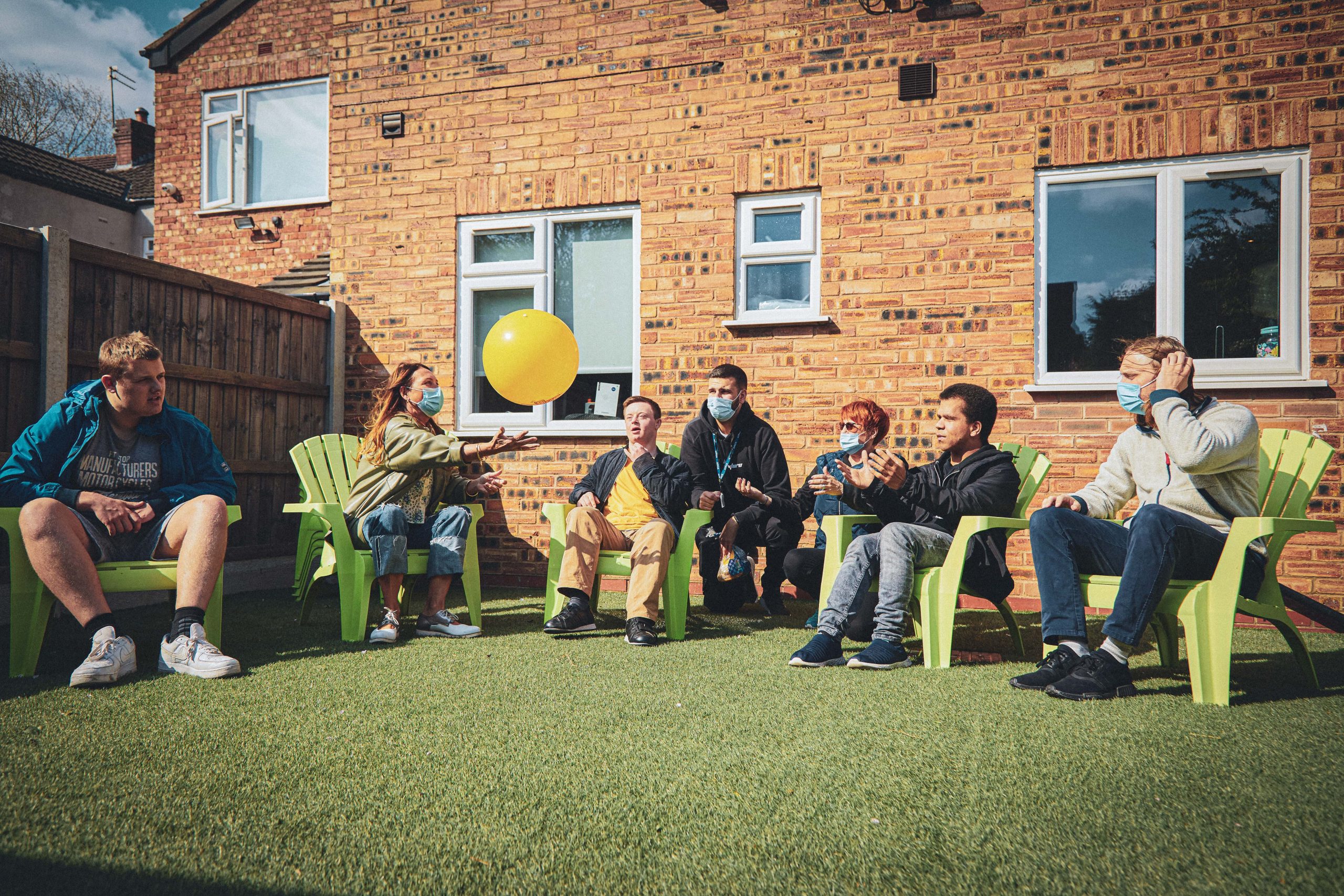 The North West Fastest 50 Awards is a key highlight in the region's business calendar that celebrates the growth and success of regional businesses.
Hosted by Ward Hadaway and supported by the Greater Manchester Chamber of Commerce, the Fastest 50 recognises the achievements of the region's most innovative companies. One of the top 50 businesses this year is Away Day Care, an organisation that provides high quality, personalised care services to adults with an assessed need. The company was the 21st fastest growing business in 2023. Alongside Ward Hadaway's Rachel Birks, we spoke with Jean O'Hara, managing director of Away Day Care, to find out more about the growth of the business.
"Coming from a family that worked in residential care, I have lived and breathed it for many years prior to switching careers into the sector, but I never imagined Away Day Care would be the organisation it is today," says Jean O'Hara, managing director of the care provider. "I set up the business 15 years ago, from my own family home, offering a day service three days a week. Working with two other carers, we supported three people using my own car for transport, and took them out and about in the community, enjoying everyday activities in a mixed service user group. I never really thought of the business growing beyond that until one of the first social workers to get involved in the organisation told me it was an incredible concept that wasn't being done elsewhere in the region."

Today, Away Day Care has two day centres for centre based activity, community outreach and an employability service. They also have a state-of-the-art respite facility and provide care across multiple supported living homes. Serving over 300 adults with assessed needs, with 120 employees and 45 specially adapted vehicles, Jean's innovative idea and ethos has raised the bar for the delivery of effective adult care services across the North West. The senior leadership team consists of Jean and four others – development manager Ryan Brown, Rebecca Coles, who became one of the UK's youngest registered managers in care in 2020, Siobhan O'Shea, the deputy manager of Away Day Care's regulated services, and Jean's son Joshua O'Hara who manages the organisation's marketing and communication. Together, they have set a new benchmark when it comes to the provision of adult care services.
"I wanted to create a service that met a real need," continues Jean. "A service that was tailored to the specific needs of the people it serves, that genuinely listens to the families of those individuals to provide the high-quality support that they truly require as well as the innovative and dignified care that improves their lives. People are not commodities, there's no such thing as a one size fits all approach to care. Of course, there are providers that do this, and their bottom line is much bigger than mine, but for me this business is passion driven. We're supporting people's lives, providing high quality, personalised care to those in need. There is no greed for growth, our growth is sustainable and organic, and has developed from simply meeting a genuine need in the community."
The organisation has enjoyed growth that has been steady and sustainable. Staff levels and service provision have gradually grown. Revenues have continued to rise through bold decision making, positive risk taking and a strong belief in providing what clients need.
"A huge part of our ethos is based around flexibility in our service to ensure our model of care can be adapted to every individual who accesses our services," explains Jean. "For example, if a parent of one of those we're caring for is stuck at work and needs us to have their loved one for a bit longer, we're on hand to do that. And we'll do anything we can, even if it means working extra hours, or going above and beyond to help the families of those we support. I think our responsiveness as an organisation is what sets us apart. We will try and cater to the needs of those we care for as much as possible to help them and their families enjoy a greater quality of life. I will never make a false promise and that honesty, candour and dignity in care fosters a positive, collaborative culture where everyone at Away Day Care – the people we look after, their families and our highly talented team – are genuinely happy. We have so much fun and laughter, and I never want that to change."
Across the organisation, employee retention levels remain high – often a challenge in the care sector, particularly in recent times. Development manager Ryan Brown joined the organisation at 16 as a part time support worker through college. These days, he has a lot more responsibility but is still hands on and has supported many people throughout their journey at Away Day Care. Josh O'Hara also worked for the organisation through his education in a support role, and has returned as the business has grown, leading on the marketing and communications strategy whilst continuing to regularly support young adults with complex needs. Registered manager Rebecca Coles initially completed a work placement from school at Away Day Care aged 15. At 16 she joined as an apprentice before achieving a managerial role at 21. She's now 26 and is co-chair of the 'Skills for Care' Trafford Registered Managers Network, which aims to share best practices across the North West care sector.
Rachel Birks, a partner in the Ward Hadaway Manchester team, said: "The story behind the success of Away Day Care is truly heartwarming. The team is driven by a passion and a purpose to provide a service where there's a genuine need. And that service is highly personalised and carefully curated. Jean is clearly very hands on in her leadership approach and aims to recruit and retain the very best employees. Huge congratulations to the entire team for their place in this year's Fastest 50, for the remarkable life changing work you do for those in need. It is thoroughly deserved."
The company, which has earned a reputation for excellence in the adult care sector, has seen headcount grow by 44% since 2008.
Jean adds: "To anyone reading this, if you have an idea that you know will genuinely meet a need, where there's a void, then my advice is to go for it. Be brave, be bold, and make that decision. It'll be the best thing you ever did."
Please note that this briefing is designed to be informative, not advisory and represents our understanding of English law and practice as at the date indicated. We would always recommend that you should seek specific guidance on any particular legal issue.
This page may contain links that direct you to third party websites. We have no control over and are not responsible for the content, use by you or availability of those third party websites, for any products or services you buy through those sites or for the treatment of any personal information you provide to the third party.