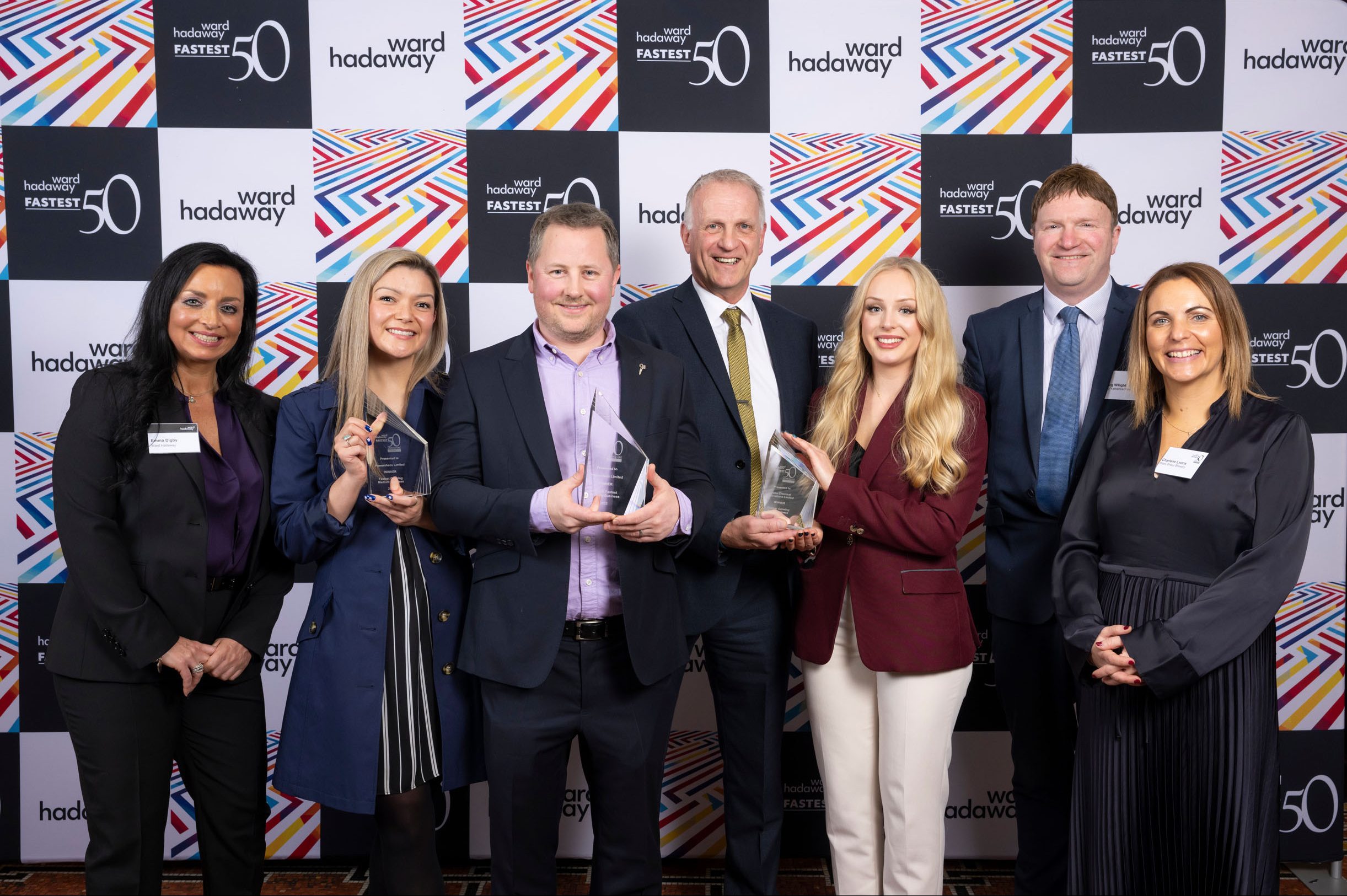 "They've been brave, they've been bold, and they've triumphed in the face of adversity," said Emma Digby, executive partner at Ward Hadaway, as she opened the annual Ward Hadaway Yorkshire Fastest 50 awards which took place at Aspire in Leeds on Friday 3 March.
Today, we reveal 2023's top 50 fastest growing businesses across the region. The awards, which take place in partnership with The Yorkshire Post, celebrate privately-owned Yorkshire businesses that are growing rapidly, creating jobs and attracting investment to this part of the country.
The unveiling follows last week's ceremony that featured a keynote speech from Charlene Lyons, CEO at Black Sheep Brewery, one of Yorkshire's most recognised brands. She spoke alongside The Yorkshire Post's Greg Wright and Ward Hadaway's Emma Digby.
Emma Digby continued: "It was wonderful to be back in a room with Yorkshire's cream of the crop that was alive with an energy that makes Yorkshire businesses so unique. Retailers, manufacturers, tech firms and more gathered on a day that recognised the innovation, talent and gritty determination of the region's businesses. Despite tough trading conditions, Yorkshire businesses are proactive, positive and passionate – and this is reflected in their productivity and profitability."
The list is based on verified Companies House data that relates to the previous three years of trading. It represents the wealth that Yorkshire businesses generate and, despite turbulent markets, genuine growth and prosperity. With a total combined turnover of £4.2 billion and average turnover growth standing at 54% across this year's Fastest 50, one thing is clear: business is booming.
Despite the numerous challenges Yorkshire firms continue to face, from war in Europe and workforce struggles to supply chain shortages and a slowing economy, these results show their ability to adapt, innovate and, as a result, succeed. Many of the businesses in this year's list have appeared several times previously, demonstrating continued growth and longevity. For example, Hisense UK which provides electronics, dishwashers and ovens to the UK market celebrates another year, its 6th, in the Top 50, at number 20. Sustainable packaging solutions business Loadhog marks its 4th consecutive appearance this year.

The Fastest 50 awards consist of four categories – large, medium, small and overall – with the winner of each category being awarded alongside the overall fastest growing business. This year, that business is Power Sheds, which was also crowned fastest growing medium business of the year. The Bradford-based shed manufacturer and retailer was co-founded by Simon Hobson and Jack Sutcliffe in 2019. At just four years old, the business has experienced an exponential rise in turnover in the last three years, recording an increase of over 268%.
Making its debut in the Fastest 50 for the first time ever, Power Sheds has been hailed as one of the biggest disruptors in the market. Commenting on the company's double award win, co-founder Jack Sutcliffe, said: "We're over the moon to win overall fastest growing business and the medium sized business category too –  awards like this make us realise how far we've come in such a short space of time. Diversification and expanding globally are the focus for our next phase of our growth – it's a very exciting time."
The winner of the large business category is Vizion Network, a car repair and maintenance company based in Hull. With nearly 200 employees, the business has enjoyed 70% average growth in its turnover, reaching number 8 in the Fastest 50 this year.
Fourth fastest growing business Vuba is also the fastest growing small business this year. Pika Kos, from the Beverly-based independent resin manufacturer, said: "It's incredible to win the small business award at this year's Fastest 50. By living by our values – investing in our product and investing in our people – we're continuing to grow strongly both nationally and internationally. It's a very proud day for everyone at Vuba."
Wrapping up the event, Emma added: "I'm incredibly proud of this year's Fastest 50 businesses who have been in the trenches during the last few years, navigating a path to growth despite strong headwinds. As they say, nothing worth having comes easy, and every business in the list is testament to that. Hard work, huge passion and incredible talent is how I would summarise the businesses that have made this year's list – huge congratulations to each and every one of you."

Please note that this briefing is designed to be informative, not advisory and represents our understanding of English law and practice as at the date indicated. We would always recommend that you should seek specific guidance on any particular legal issue.
This page may contain links that direct you to third party websites. We have no control over and are not responsible for the content, use by you or availability of those third party websites, for any products or services you buy through those sites or for the treatment of any personal information you provide to the third party.