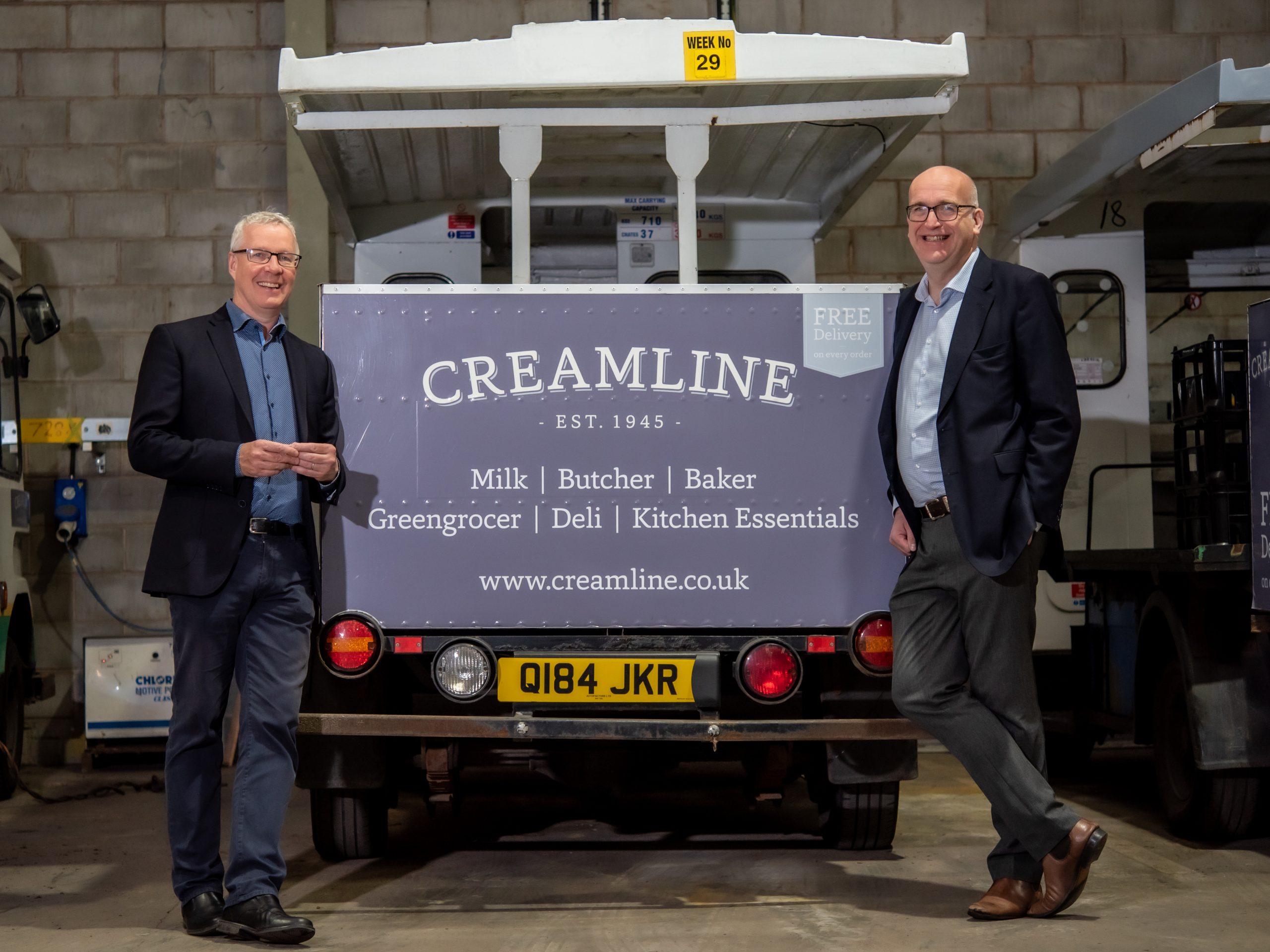 In the new series 'Inspiring Growth in the North West' Top 100 law firm Ward Hadaway, in partnership with Greater Manchester Chamber of Commerce, talks to those companies leading the way in the region.
The series conceived and commissioned by the Manchester-based law firm celebrates entrepreneurialism, shines a spotlight on business success, and uses those who have been there and done that to act as a guiding light. The series paves the way for the annual North West Fastest 50 List – recognising the fastest growing profitable, privately owned companies in our region.
This week we speak to Chris Swallow, Managing Director of Creamline – a business which has grown from a doorstep milk delivery service to an online shop where people can order local produce and receive groceries with free delivery to their door – alongside Paul Johnson, a Partner in the Corporate team at Ward Hadaway.
"Since my father bought the business back in 1994, it's retained its family orientated ethos which I think has been central to our success," said Chris Swallow, Creamline's Managing Director. "The business was built upon good old-fashioned values of being genuine, eco-friendly, staying true to our roots and championing our community – and this has never changed. We've seen a huge societal shift in the way supporting local and helping one another has become significantly important to people. The pandemic has massively accelerated that, but this is what Creamline has always done. We've nurtured our relationships with local producers and have always gone that extra mile to meet people's needs."
And putting people, whether that's local farmers, their employees or customers, at the heart of what they do has certainly reaped reward. Since buying the small dairy business, Chris, his father, Tony Swallow and brother-in-law Rob Purvis have grown Creamline to a 320-strong team with a current turnover of £32 million.
Its growth journey so far has seen the business achieve key milestones including the launch of its ecommerce offering in 2013 and the acquisition of Dairy Crest North West's business in the same year. Purchasing Dairy Crest instantly added 4,000 online customers to its database.
The business' Best of Local service sees Creamline provide customers with the freshest vegetables, meat, fish, bread and other artisan items, sourced from other family businesses within the North West. The business also provides a Daily Essentials online shop where people can buy everyday items such as milk in reusable glass bottles, eggs and non-perishables.
"Retailing online completely transformed the business and has been a major catalyst in our growth," explains Chris. "It's fulfilled a great need from people who want to order local produce whether that's milk, yoghurt or bread the night before and receive them on their doorstep in time for breakfast. At the same time, we also provide a platform that brings local businesses together, offering them access to hundreds of thousands of homes across the North West every single day. It's a win-win situation because everyone benefits."
"Not only does our service provide a genuine cost effective and convenient alternative to the supermarket, it's also eco-friendly. We've championed choosing glass bottles over plastics and using electric milk floats since we established. We're seeing even more uptake in our services because of this as people become more environmentally conscious. Our recent move into offering glass bottled oat-based milk alternatives is proving extremely popular too."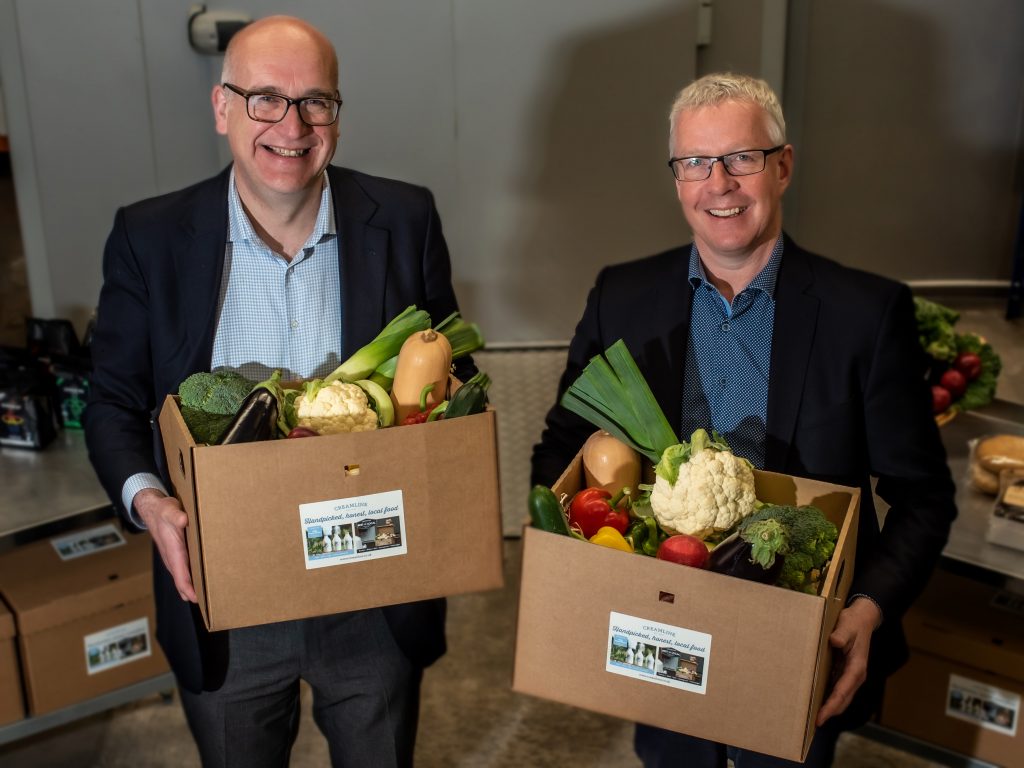 Creamline's online retail presence has grown exponentially in the last 18 months. This has been fuelled by the pandemic which saw a huge increase in demand not just for next day doorstep deliveries but a renewed focus on supporting your local community, including independent businesses.
Chris said: "Overnight, the Covid-19 lockdown saw us lose 20% of our business due to the closures of schools, hotels and restaurants but as the doorstep delivery demand increased, we found ourselves spending more time on our direct-to-consumer offering. As a result, this part of the business has experienced a 160% increase in growth since March 2020, gaining 8,000 new customers."
Paul Johnson, a Partner at Ward Hadaway, has been working with Creamline for over 20 years. He supported the company in establishing itself as one of the North West's fastest growing family-run retailers and advised it through various growth stages.
He said: "Our relationship with Creamline is incredibly long lasting. They're proof that integrity and putting your community and customers' needs first really does pay dividends. With its ecommerce offering, Creamline has created an Amazon style business model but at a local, community-focused level. The business brings together the North West's local suppliers under one umbrella and in doing so meets customer need as well as supporting independent business growth.
"Creamline highlights the power and longevity of local business – something that has gained even more momentum during the pandemic. It's been wonderful to witness how such passion, drive and a genuine desire to simply be kind and do the right thing has helped a business thrive. I wish Creamline continued success as the business navigates the next stage of its journey."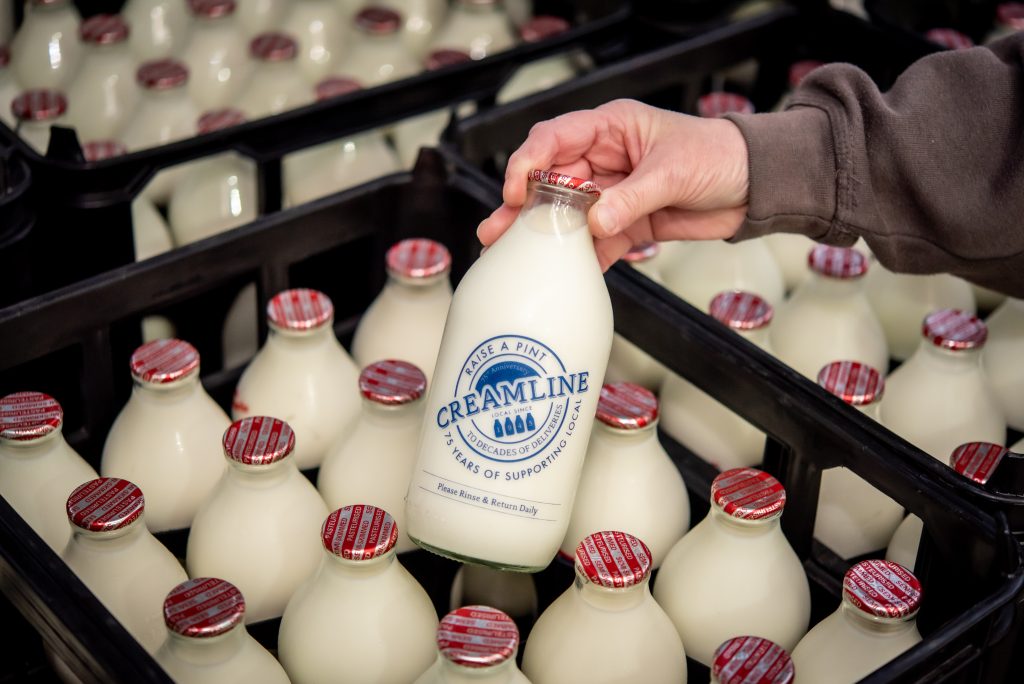 In the next 12 months, Creamline plans to expand its ecommerce offering across the b2b sector and add a vegan and vegetarian product line too.
Chris adds: "I'm extremely proud of the relationships we have not just with our customers but with local producers too – it's a positive, mutually beneficial partnership that we continue to nurture and take care of. This, I think, is highly representative of the North West region generally when it comes to doing business. There's so much talent and innovation locally. We've actually just launched a Business Booster competition to offer an online platform and package of marketing support to help three deserving local businesses expand their reach. Local producers interested in applying should take a look on our website to see how to get involved.
What really makes the region stand out, in my view, is our strong community spirit, the way we wear our heart on our sleeve and our candid culture. It's incredibly rewarding to be part of something that helps people and provides a service they rely on – I wouldn't want to run our business anywhere but here."

Please note that this briefing is designed to be informative, not advisory and represents our understanding of English law and practice as at the date indicated. We would always recommend that you should seek specific guidance on any particular legal issue.
This page may contain links that direct you to third party websites. We have no control over and are not responsible for the content, use by you or availability of those third party websites, for any products or services you buy through those sites or for the treatment of any personal information you provide to the third party.

Follow us on LinkedIn
Keep up to date with all the latest updates and insights from our expert team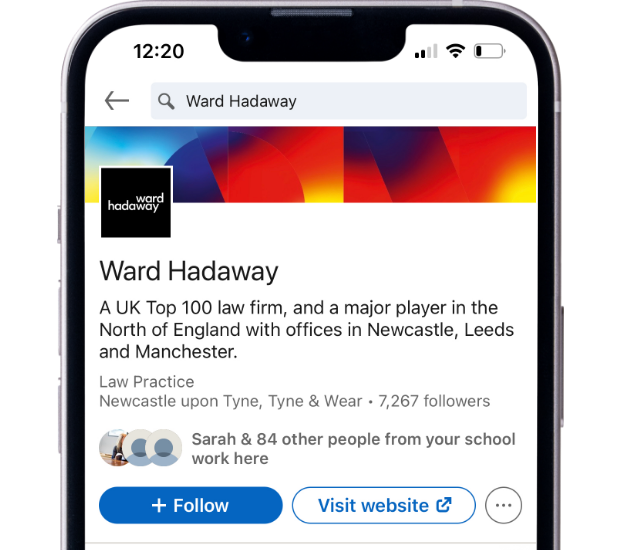 What we're thinking
The Court of Appeal has this week handed down its decision in Churchill v Merthyr Tydfil County Borough Council [2023] EWCA Civ 1416. This was effectively a test case which centred on whether or not unwilling parties can, in appropriate cases, be forced to engage in a "non-court based dispute resolution process".

The Christmas period is arguably the busiest time of year for retail businesses and the extra support from temporary workers, or 'Christmas temps' can be essential to handle the increase in workload, cover absences and meet increased business demand. However, it is important that employers are aware of the employment related rights and obligations that employing a Christmas temp involves.

The Economic Crime and Corporate Transparency Act (the Act) received Royal Assent on 26 October 2023 which brings in new provisions to tackle economic crime and create corporate transparency.  The Act is aimed at tackling abuse of corporate structures by introducing some major changes for companies.

The Terrorism (Protection of Premises) Bill, known as "Martyn's Law ", in memory of Martyn Hett, a victim of the Manchester Arena bombing in 2017, will go before Parliament in the forthcoming session.

In his Autumn Statement, delivered on the 22nd of November 2023, Chancellor Jeremy Hunt announced a number of changes that will impact employers as follows:

With anticipated timescales extending into 2025 for HM Land Registry to complete new applications, we discuss why it is important to consider this before completion of a transaction and what steps can be taken to mitigate the issues that may arise during the registration gap.

Our Local Authority round up provides brief summaries of topical information on a weekly basis, to keep you aware of the changes and updates relevant to you.